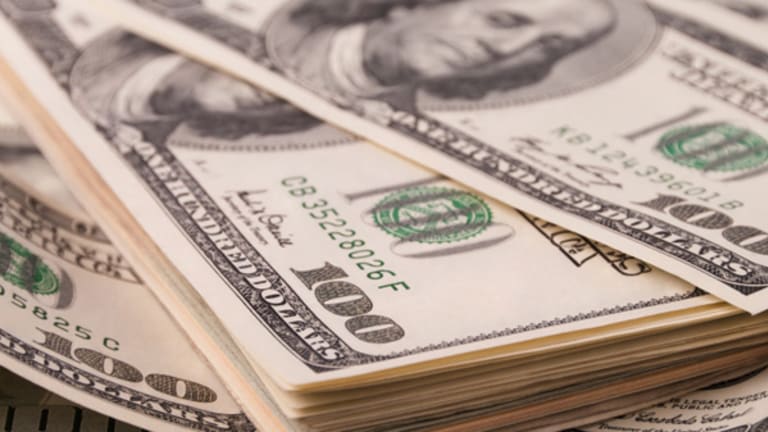 Before Taking Student Loan, Answer These Four Questions
Student loans are a $1 trillion market, but a college student shouldn't immediately surrender to the idea that it's a 'necessary evil' for getting ahead.
NEW YORK (
) -- Student loan debt is a $1 trillion problem in the U.S. today -- literally.
According to the Consumer Financial Protection Bureau, outstanding student loan debt just
topped that $1 trillion mark , with $864 billion in federal government student loan debt and $150 billion in private student loan debt.
That's a lot of bread, and college graduates who head into a weak job market with tens of thousands of dollars in debt can only wonder
how they're going to pay that money back .
"Our findings reveal that students were yet another group of consumers that were hurt by the boom and bust of the financial crisis," CFPB Director Richard Cordray says. "Too many student loan borrowers are struggling to pay off private student loans that they did not understand and cannot afford. Moving forward, we must do our best to leave the next generation in a better place than we are today, rather than buried under a mountain of debt."
If there's a silver lining in this mess it's that the next generation of student loan borrowers can
learn a great deal from the mistakes made by previous college grads. To that end, let's list four questions every student and parent should ask before applying for a student loan - all geared toward mitigating the damage of high student loan debt down the road:
Should you take a private student loan?
As the CFPB points out, private student loans can be a good option, but they represent more risk than federally funded student loans. Private loans have less flexible repayment terms, and if you run into trouble have fewer options on loan modifications or forbearance (meaning suspending your loan until you get back on your feet, financially).
Where are you going, career-wise?
According to data from Take Charge America, a U.S. credit counseling agency, knowing what career you're aiming at should be a big consideration before taking out a student loan. If you're going into engineering, computer science or another high-ceiling industry, you can afford to borrow more student loan cash. But if you're going into a low-ceiling industry, there's no sense in taking out a big college loan. Try websites such as Salary.com for a peek at salary estimates.
Are student loans your best option?
Take Charge America strongly advises that students exhaust all other college financing possibilities, including grants and scholarships, before turning to a student loan. Check with your high school counseling office or the financing office of your potential college for some nonstudent loan financial options. Or check out a site such as FinAid.org, which lists all kinds of grant and scholarships.
Have you completed your FAFSA?
Any solid college financing campaign should include the thorough review and completion of the Free Application for Financial Student Assistance. "You may be surprised to learn you're eligible for some funding, even if you or your family are not considered 'low income,'" Take Charge American says
By and large, if you do turn to student loans, federally backed one such as Perkins and Stafford loans are your best bet. Make sure to check out any fees and repayment timetables, and always know what interest rate you're paying.
Be extremely careful about student loans - the Federal Reserve points out that student loan debt recently surpassed credit card debt for the first time in history.
Taking on too much in student loans can be a huge burden on a young college graduate starting out in life. Do your due diligence and it to a minimum.
--By Brian O'Connell
More on college costs
:
Confessions of a college admissions officer
College Gyms Now Cost $65 million, Students Pay For It
College Is a Debtor's Prison for American Family
Follow
TheStreet
on
and become a fan on