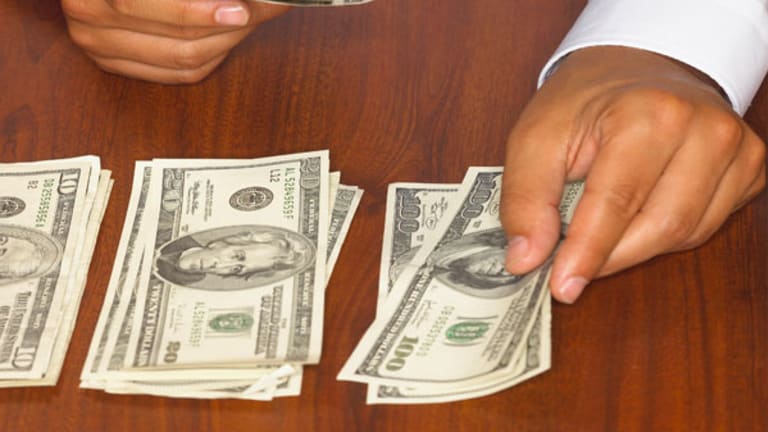 Publish date:
10 Best Back-to-School Apps
Families already shelling out for Internet providers, data plans and tech toys will like these savvy money savers.
Families already shelling out for Internet providers, data plans and tech toys will like these savvy money savers.
NEW YORK (MainStreet) -- Back-to-school shopping is as much about buying parents some peace of mind as it is about filling students' backpacks and dorm rooms.
Shoppers can do a lot of the former while minimizing the latter by taking a break from the big box stores and spending some time and very little cash searching for apps. The National Retail Federation says the average parent of a kindergarten- through high-school-age child will spend $688 on back-to-school shopping this year. Online shoppers will take a bigger hit by spending $879 from their offices or sofas this summer.
Considering those considerable costs, wired families already shelling out for Internet providers, data plans and tech toys may want to cut corners where they can. We browsed this school year's app offerings and found some to recommend:
iStudiezPro
Available for:
Apple
(AAPL) - Get Apple Inc. (AAPL) Report
Price:
99 cents
Ever wish you were less of a helicopter parent and more of an Apocalypse Now air cavalry parent? Welcome to the world of iStudiezPro, where an app that masquerades as an organizer for students also functions as an academic house-arrest bracelet. Parents can check their kids' term paper deadlines, grades, homework, tests and test preparation with the app's scheduling tools and notification system. Sure, kids might benefit from alerts the app sends when assignments are due, but parents get to keep up with the Joneses and keep their kids on the Ivy path with a GPA calculator and information that syncs with their calendars.
MyHomework
Available for:
,
Google (GOOG) - Get Alphabet Inc. Class C Report Android products
Price:
Free
A bit less intense than the last entry, MyHomework lets students organize and keep track of classes and assignments. The app color-codes items according to their due date and syncs to a desktop to keep all of a student's information centralized. Its a great tool for college kids who like the structure of an online system but put a few hundred miles between them and their parents for a reason.
TeamSnap
Available for:
,
Price:
Free
Because school doesn't end in the classroom, parents will need a completely different electronic tether to control their little marionettes' extracurricular activities. Enter TeamSnap, an app designed for youth and rec league coaches looking to manage rosters, schedule practices and communicate with players. Parents have since used TeamSnap to map out game and practice locations, eyeball their kids' stats and keep their coaches' and teammates parents' contact information within reach. That covers the more than a third of the day the kids spend on school and sports, but what about the rest of the time?
Life 360 Family Locator
Available for:
,
Price:
Free
That's right, child homing devices aren't just for Halloween anymore. Kid tracking apps have been around for a while, but this one registers a child's cellphone number, tells other family members where that child is and maps out "safety points" and "threats" in the immediate vicinity. Plus, it offers family members free messaging to remove the cost of text messages as an excuse for radio silence. We don't know how often this app results in phones being "forgotten" at a friend's house, but we're guessing its bringing juvenile creativity to near-diabolical levels.
Cozi Family Organizer
Available for:
,
Price:
Free
If you're more comfortable with the title "mom" or "dad" than with "Big Brother," this calendar app gives a family more organization and communication options without drifting into creepy monitoring territory. The app sets up a family calendar of appointments, practices, games and vacations that sync to every family member's device. It also keep shopping lists centralized so a kid out of milk near the kitchen laptop can alert a parent already at the store. Perhaps the best feature is the shared chores list that allows each family member to click off tasks as they're completed and allows parents to know exactly who's not pulling weight.
CourseSmart
Available for:
,
Google Android products
Price:
Free
Even if students get your textbooks free through the school system or get used textbooks at a deep discount, they're still lugging them around on their backs all year. That's a weighty proposition, and an unnecessary one at that. CourseStart puts a semester's or year's worth of books on a user's laptop, tablet and/or smartphone for 12 months at roughly half as much as print versions. Granted, you can't sell these versions back, but the already deep discount offsets that loss in most cases.
Dictionary.com
Available for:
,
Price:
Free
You kids today and your iWingWangs have no idea what it was like way back when. If you wanted to look up meanings for words, synonyms and antonyms for said words and famous quotations using said words, it usually required three books with the combined size of a countertop microwave. Sure, there were paperback versions, but did you ever see how bent, chewed and torn up your average paperback dictionary gets after a year of use? The Dictionary.com app puts all of those pages and pounds of functions into a much smaller, more portable package. Sure, there's always going to be some pedant who one-ups you with a multi-volume Oxford English Dictionary or Bartlett's Familiar Quotations, but their wallet and back are paying a big price for minimal reward.
FlashCards++
Available for:
iPhone, iPad, iPod Touch
Price:
$3.99
How do you get the most test prep into the least amount of time? Drill, baby, drill. Flash cards are a perennial favorite of the involved parent and the super-studious pupil, but this app allows you to make flash cards on your phone, create photo flash cards with your iPhone camera or download text and images from Flashcard Exchange, Dropbox or Quizlet and import cards from Excel. A text-to-speech function even lets students listen to vocabulary flash cards. The best part? All those hulking stacks of card stock that were thrown away after test day are now only as thick and cumbersome as your slimmed-down smartphone.
Evernote
Available for:
,
,
,
Microsoft (MSFT) - Get Microsoft Corporation (MSFT) Report Windows Phone 7
Price:
Free
Having trouble looking for that one little fact you scrawled out two months ago during an 8 a.m. class just after the first big campus party of the year? Can't read it even after you find it? Evernote feels your pain and lets you type and synchronize notes, to-do-lists photos and voice memos from your iPhone to the Web. Everything's searchable, which means you can look for text within images (including words on whiteboards), find notes or files from any of your synced devices and share them easily with friends via email, Facebook (FB) - Get Facebook, Inc. Class A Report and Twitter.
Graphing Calculator
Available for:
Price:
Free
In the arms race of school calculators, the graphing calculator was always the aircraft carrier to inferior devices' cruisers and tugboats. Hard-core students will still bust out a Nimitz-class scientific calculator every so often, but the Graphing Calculator app provides a higher-powered option to students who want more out of their calculator than the ability to spell out "boobs" by inputting 59009 and turning the device upside down. The Graphing Calculator app includes an expanded scientific calculator, the ability to graph multiple equations and a function that emails the results. This app may not be the big, bold graphic calculator of classrooms past, but last we checked those didn't have iTunes or apps for just about every arcade game ever created, either.
-- Written by Jason Notte in Boston.
>To contact the writer of this article, click here:
Jason Notte
.
>To follow the writer on Twitter, go to
. 
>To submit a news tip, send an email to:
.
RELATED STORIES:
>>10 Best Apps and Gadgets To Take Out To The Ballgame
>>10 Best Vehicles For Pet Owners
>>5 Stubbornly Standalone Tech Toys
Jason Notte is a reporter for TheStreet. His writing has appeared in The New York Times, The Huffington Post, Esquire.com, Time Out New York, the Boston Herald, the Boston Phoenix, the Metro newspaper and the Colorado Springs Independent. He previously served as the political and global affairs editor for Metro U.S., layout editor for Boston Now, assistant news editor for the Herald News of West Paterson, N.J., editor of Go Out! Magazine in Hoboken, N.J., and copy editor and lifestyle editor at the Jersey Journal in Jersey City, N.J.