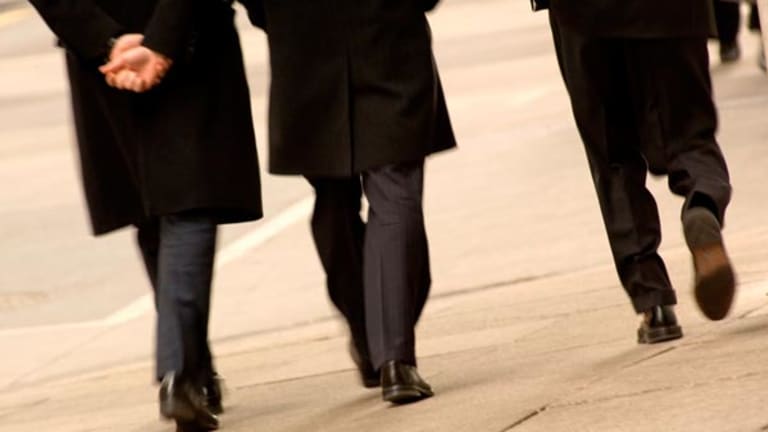 Education Management Profits Surge
They beat estimates.
Education Management
undefined
, a private post-secondary education provider, said earnings for its fiscal second quarter rose 20.3% from the year-ago period, helped by increased revenue and enrollment.
The Pittsburgh, Pa.-based company earned $47.6 million, or 62 cents a share, in the quarter, compared with $39.6 million, or 53 cents a share, a year ago. Analysts surveyed by Thomson First Call were expecting earnings of 55 cents a share in the most recent quarter.
Second-quarter revenue rose 13.3% from a year ago to $312.6 million. Analysts were expecting revenue of $312.7 million in the quarter.
Including stock option expense, the company expects to earn 48 cents a share on revenue growth of 12% to 13% for the third quarter and $1.54 a share on revenue growth of 13% to 14% for fiscal 2006. Analysts are estimating earnings of 48 cents a share on revenue of $309.7 million for the third quarter and $1.46 a share on revenue of $1.1 billion for fiscal 2006.
Revenue growth in the second quarter resulted from a 9.5% increase in total student enrollment and a 5% increase in tuition rates.
Operating profit for the second quarter rose 19.6% to $77.9 million and operating profit margin improved 130 basis points to 24.9%.
The company said that it is hiring additional admissions representatives and opening two new Art Institutes in Indianapolis and in San Bernardino.
This story was created through a joint venture between TheStreet.com and IRIS.