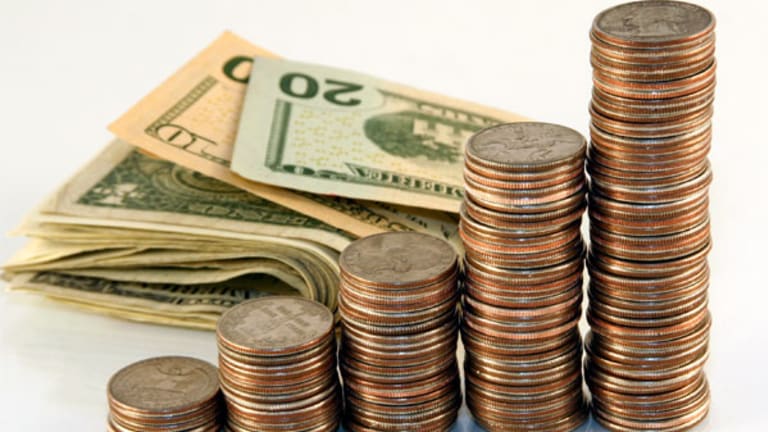 Durbin Rule Costs Banks Billions: Consumers Paying Price?
Banks lose billions thanks to the Durbin amendment, but it's consumers that may pay the biggest price.
NEW YORK (
) -- To paraphrase Dr. Seuss, big banks don't like the Durbin Amendment. Not a little bit.
They don't like it here or there and they don't like it anywhere -- but they especially don't like it where the fee-draining amendment hits banks hardest -- in the pocketbook.
The Durbin rule, green-lit by Congress as part of the Dodd-Frank Financial Reform Act of 2010, and taking effect last October, took aim at interchange fees for debit card transactions. That's the fee retailers and other service providers pay a bank any time a consumers uses a debit card to make a purchase.
The amendment lowered those fees required to banks with more than $10 billion in assets, thus particularly targeting big financial institutions in making sure interchange fees were "reasonable and proportional."
So how did that all work out for banks? According to a new report out this week from
CardHub.com
, the answer is "not so good" for large banks -- and small ones.
In fact, the rule may not have worked out so well for consumers, either.
According to Card Hub, the Durbin amendment costs big banks $8.06 billion and smaller banks $329.4 million on an annual basis.
Furthermore, interchange fees have fallen by 59.3% for "signature" transactions and 32.4% for PIN transactions, the study reports. On the surface, that sounds like a good deal for consumers. But, like a lot of government initiatives, the fallout from Durbin may hurt consumers has much as help them.
"The effect of the Federal Reserve's interchange fee cap on large banks is really no surprise," says Card Hub CEO Odysseas Papadimitriou, a former Capital One senior director. "From the moment the rule was finalized, it was plainly obvious that large banks were going to take a big hit. The only real questions were exactly how big and how they would recoup their losses. Now we know that it costs them over $8 billion and led them to abolish debit card rewards while increasing checking account fees -- changes that we should expect to be permanent."
Equally surprising is the fact that small banks -- presumably fenced off from the Durbin amendment -- took a financial hit, too. "The Durbin Amendment's ultimate impact on small banks comes as a surprise given that there is nothing in the legislation that affects them," Papadimitriou adds. "The most likely explanation for this drop is that the significant downward pressure on large bank interchange fees swept those charged by small banks down right along with them."
There's also little doubt that the Durbin amendment has changed the way banks market debit and credit cards to consumers, as well as the way they charge fees linked to those cards.
Citing "loopholes within the legislation," Card Hub says that banks are already driving down the impact of interchange fee revisions.
"It is unlikely that major banks will allow their revenue to decrease significantly, so we predict that they will make up for lost revenue by increasing monthly fees and minimum balance requirements, and making debit card reward programs less appealing," says the Card Hub study.
The report notes, for example, that prepaid cards are exempt from the rule changes, and consequently banks are pushing consumers into prepaid card deals rather than checking accounts. And, as Papadimitriou notes, banks are killing off wildly popular rewards cards because they're not making enough money off fees associated with those cards.
With the smoke finally clearing from the Durbin amendment fallout, it's becoming apparent that, when it comes to consumer financial protection, Uncle Sam may give bank customers a break or two on the one hand while it takes away some benefits with the other.
Follow
TheStreet
on
and become a fan on