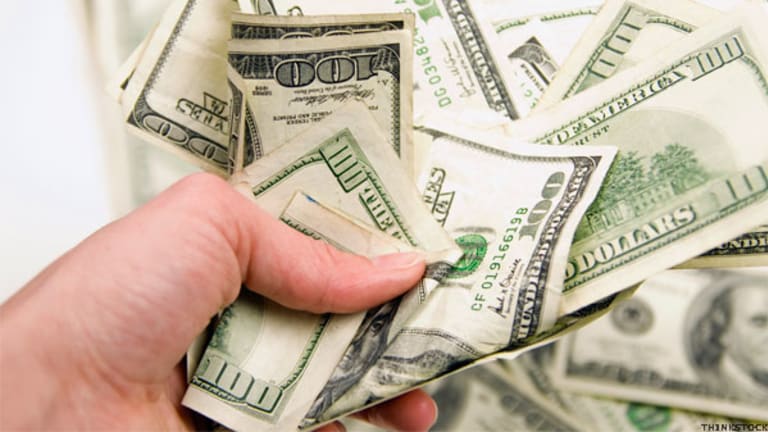 NEW YORK (
) -- We have all heard the pitch from various charities offering to take an old vehicle off our hands. This seems like a win-win situation as the charity raises some funds and we get a tax deduction.
As most things in life, the devil is in the details. What do I mean by that? Donating a car to a charity is subject to special IRS rules.
If you donate a car worth more than $500 your deduction is limited to the lesser of: 1) gross proceeds from sale of the vehicle by the charity or 2) fair market value (FMV) of the car on date contributed.
That's right, if the FMV of the car you donated was $4,000 but the charity sells it for $2,500, the itemized deduction you can claim is $2,500. There are some exceptions to the above rules and the best place to learn them is
IRS Publication 526 .
Next let's look at the tax reporting requirements.
The IRS requires IRS Form 8283 be completed when you make a non-cash donation greater than $500.
The charity will issue a Form 1098-C once the vehicle is sold to the contributor. This form will show the gross proceeds from the car sale and must also be sent in with the tax return. If the charity has not issued a Form 1098-C yet and it's time to file taxes the donation can't be taken. Once the charity does issue the Form 1098-C, an amended tax return can be filed and the donation taken as an itemized deduction. The taxpayer could hold off and file a 6 month tax extension.
Even assuming the charity has issued the Form 1098-C the car donation might still be limited on the taxpayer's return. The amount of charitable deductions taken during the current year is limited to a % of a taxpayer's adjusted gross income (AGI).
Donating an old car to a charity can be worthwhile, just make sure to take the time to understand the tax reporting requirements if you plan to take the itemized deduction.
More on taxes:
>>Yes, It's Deductible, However...
>>Letter from the IRS? Uh-Oh...But Don't Panic!
>>Can I Deduct a Gym Membership?
--By Michael Maye
Michael Maye is the founder and president of MJM Financial Advisors (www.mjmfinadv.com), a registered investment advisory firm in Berkeley Heights, N.J. He is a member of the National Association of Personal Financial Advisors (NAPFA) and has been a speaker covering tax topics at NAPFA's national and regional conferences. Maye has also been a frequent contributor to the Star Ledger of New Jersey's "Biz Brain" and "Get With the Plan" articles. In addition to NAPFA, he is a member of Financial Planning Association, American Institute of Certified Public Accountants, New Jersey State Society of CPAs and the Estate Planning Council of Northern New Jersey.