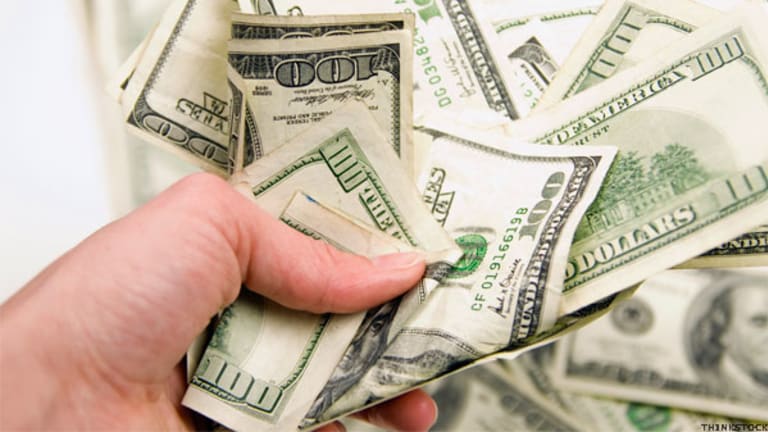 Domestic Equities Over-Priced? Look for Global Opportunities
While some pundits predict a market plunge, one analyst says to take a broader view.
By Hal M. Bundrick
NEW YORK (
)--The stock market doomsday prophets are starting to shout a bit louder. Fund manager John Hussman says the market is wildly overvalued and due for a 40%-plus correction. Additional market reports are also warning that equities are overpriced.
But at least one analyst is saying that while volatility is likely to surge in the near term, global equity valuations are not inflated enough to prevent further gains.
Russ Koesterich, chief investment strategist for BlackRock, says there are two reasons to keep the faith.
"From a broad global and long-term perspective, it's hard to argue that stocks are expensive," he writes in a market analysis. "Most of the articles on the subject of value have focused exclusively on U.S. stocks. This is a mistake. The U.S. represents less than 25% of global gross domestic product (GDP) and less than 50% of a global equity benchmark, the MSCI All Country World Index. As such, any discussion of equity valuations needs to take a broader perspective. And on that score, stocks are trading at a discount. As of mid-August, the MSCI All Country World Index was trading at 2x book value and 16.5x trailing earnings, valuations less than long-term averages."
And Koesterich says stocks still look "much better" than the alternatives. Gaining a proper perspective on stock valuation requires viewing it relative to bonds, he says.
"While bond yields have increased lately, they are still close to historic lows," Koesterich says. "This is evident when you compare the yield on a corporate bond index to a broad global equity benchmark's earnings yield, the inverse of the price-to-earnings ratio. Based on this exercise, stocks still look cheap relative to bonds."
So, in spite of the increasingly vocal hand-wringing over an over-heated stock market, Koesterich says that global equities are still inexpensive by most measures. While he doesn't believe that investors should expect a double-digit return over the next 12 months, valuations shouldn't stand in the way of global stocks moving higher from their current mark. And even the more modest mid-to-high single digit equity returns he expects over the period would still significantly outperform bonds and cash.
Koesterich particularly recommends investors consider more European and emerging market exposure to enhance their U.S. holdings.
--Written by Hal M. Bundrick for MainStreet