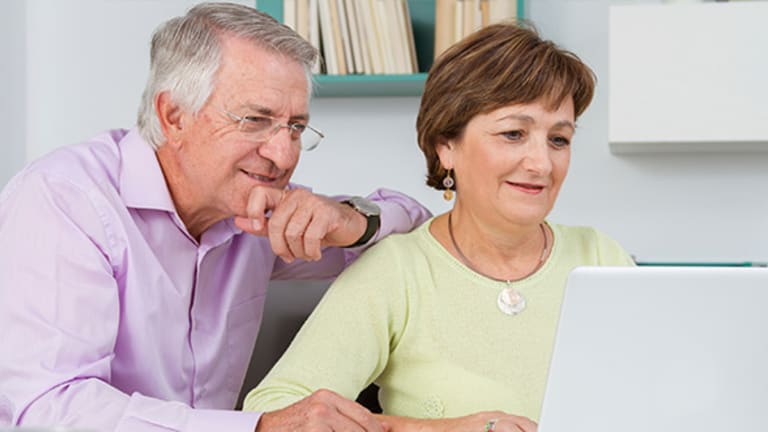 Publish date:
Does the Graying of American Debt Mean Millennials Can't Get a Loan?
The New York Fed finds that borrowers go big in mid-life; meanwhile, credit scores of Millennials, who have less auto, credit card and mortgage debt, are being crushed.
The New York Fed finds that borrowers go big in mid-life; meanwhile, credit scores of Millennials, who have less auto, credit card and mortgage debt, are being crushed.
Millennials have stayed away from large segments of consumer lending, from the auto market to residential real estate. With the cost of college spiking beyond inflation and incomes, student loans seem all but unavoidable, pushing other consumer debt beyond reach. Millennials watched loan defaults and bankruptcies take their toll during the Great Recession, creating a powerful object lesson in the riskiness of personal debt.
But according to The Graying of American Debt, a report released Wednesday by the New York Federal Reserve Bank, their Baby Boomer counterparts have demonstrated an opposing tendency. While they got slammed during the Great Recession, many Boomers are going all in on consumer debt.
"As the Baby Boom generation ages, the population of older individuals has increased substantially," said the New York Fed's report, written by senior economist Meta Brown and Wilbert van der Klaauw, senior vice president of research and statistics. "With the coming of age of the Millennial generation, the population of younger adults has also increased."
"As the number of Americans both reaching older ages and entering adulthood climbs, we may expect higher aggregate debt balances in the hands of both older and younger borrowers," the report continued. "However, we find ample evidence of increased debt balances among older borrowers and no evidence of increased balances among the young."
The New York Fed split borrowers into two cohorts over the last decade and a half: the average debt held by Americans in 2003 and 2015. In 2003, U.S. borrowers between 40 and 45 had accumulated the most debt, just over $300 billion, with debt pay down beginning after 45.  In 2015, people were at their lifetime peak of debt accumulation at about 42, but didn't start to significantly deleverage until nearly age 55. The younger generation were far less inclined to borrow.
Even though Millennials have eschewed consumer debt besides student loans, it has not been a tonic for their credit scores, a make-or-break metric for getting a loan. Based on the FICO score, developed by the Fair Isaac Corporation, borrowers who were between ages 50 and 75 had median credit scores just under 800, according to data from the New York Fed/Equifax consumer credit panel. At the other end of the spectrum, people in the roughly 23 to 35 year old age range had median scores between 620 and 675. According to the website Investopedia, a FICO score between 690 and 650 is "a problem credit score" marred by multiple late payments and possibly a default. People with 650 and below have significantly damaged credit histories that may include a bankruptcy.

If nothing else, older borrowers seem to be taking advantage of their boffo credit scores. "Setting aside the influence of an aging population," the New York Fed report stated, "it remains the case that in 2015, on average, younger borrowers held less nonstudent debt and older borrowers held substantially more debt of nearly all types, than comparably aged borrowers held in 2003."
The good--or better--news that the New York Fed draws from its research is that, going forward, economic growth may be depend less on credit bubbles, which have a terrible tendency to burst. Economic growth could also be retarded.
"The aging of the American borrower bodes well for the stability of outstanding consumer loans," the New York Fed report said. "At the same time, the likely combination of muted credit access and lower demand for credit that we observe among our younger borrowers may well have consequences for growth. The graying of American debt that we observe between 2003 and 2015 might be interpreted as a shift toward greater balance sheet stability and away from credit-fueled consumption growth."