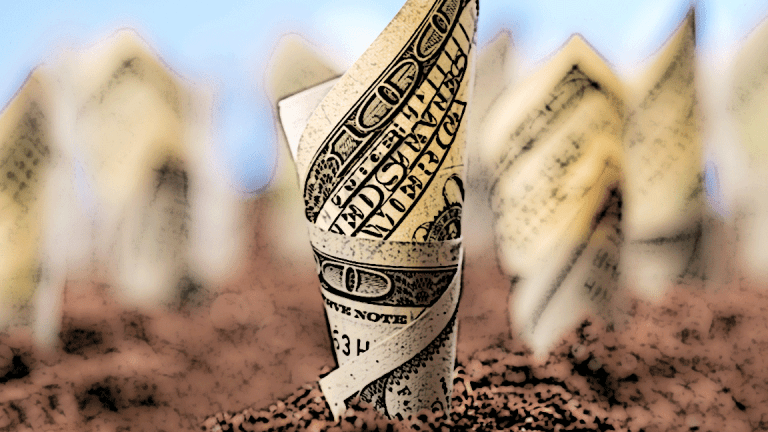 Dividend Investing: What Is It and How Does It Work?
There are several reasons to consider investing in dividend stocks. Dividend investing can provide investors with a steady source of income and price appreciation.
Dividends are significant part of the return on many stocks over time. Dividend investing can provide investors with a steady source of income and the opportunity for price appreciation as well. 
What Is Dividend Investing?
Dividend investing involves investing in stocks that pay a dividend. A dividend is a payment authorized by the board of directors of the issuing company that is made to shareholders of record as a certain date. Dividends are paid from company earnings and are distributed designated shareholders of specified classes of the company's shares. 
Why Invest in Dividend Stocks?
There are several reasons to consider investing in dividend stocks. 
Dividend Income
Many investors seek to build a portfolio of dividend-paying stocks to generate a stream of steady income. These investors will attempt to build a portfolio offering steady and consistent dividend payments, as well as a high dividend yield. 
The yield on the Vanguard S&P 500 ETF (VOO) was 1.98% at the date of this writing. This ETF is a proxy for the S&P 500 index. By comparison, the recent yield on ExxonMobil (XOM)  was 4.38%. An investor interested in building a portfolio of high-yielding dividend stocks will look for holdings that both pay a high dividend and stocks where the issuing company has solid prospects. ExxonMobil may or may not be an appropriate holding, each dividend investor's portfolio will likely be a bit different. 
Dividend Growth
Companies exhibiting continued growth in the level of their dividend payout can be desirable holdings. Increasing payouts can be a sign of strength in the company and a sign of a solid management team. 
For example, the Vanguard Dividend Growth ETF (VIG) invests only in stocks of companies that have increased their dividend payout for at least the past 10 years. The focus here is not on the dividend yield as a source of income, but rather the growth of the payout is viewed as a sign of a quality company. 
How and When Do Dividends Get Paid?
Dividends can be paid as cash or in additional shares of the company's stock. Dividends can be paid at regular intervals, quarterly dividends are common, or at times deemed appropriate by the board of directors. In addition to any regularly occurring dividend, companies can schedule special dividend payments at times they deem appropriate. 
Larger, more established companies will generally pay dividends on a quarterly basis. Companies like Apple (AAPL) and Microsoft are (MSFT) examples of large, established companies that pay a dividend to shareholders each quarter. 
Problems with Dividend Investing
Dividend yield should not be confused with safety. Companies that offer generous dividend yields are often in slow growth industries such as utilities. A portfolio of high-yielding dividend stocks does not constitute a diversified portfolio.
Dividends can also be cut or eliminated by companies should the firm run into financial difficulties. The payouts are not guaranteed.
Dividend investing is still stock investing and these companies will still be susceptible to the same risks as other stocks. 
Tax Implications of Dividend Investing
Taxes on qualified dividends can be 0%, 15% or 20%, depending upon your income level filing status. A qualified dividend is one that: 
Is paid by a U.S. corporation or a qualifying foreign entity.
Is considered to truly be a dividend by the IRS.
The shares must be held for a sufficient time period; this can be complicated in some cases. 
Taxes on non-qualified dividends are taxed at the holder's ordinary income tax rate. 
Dividends received on shares held in a retirement account such as an IRA will not be taxed until the money is withdrawn in retirement or will remain tax-free if held in a Roth account and certain rules are followed. 
Which Stocks Pay the Highest Dividends?
A look at the stocks that are part of the S&P 500 index shows these ten stocks as currently having the highest dividend yields. Note this can change over time as the price of the shares moves higher or lower, or if the company's board of directors changes the company's dividend payout. This list is accurate as of early July of 2019, dividend yields are as of September 2019. 
Macy's: 9.61%
Macy's (M) is a well-known retailer with department stores under its Macy's flagship brand as well as Bloomingdale's and other names through acquisitions over the years. Though its revenues are lower than they were a bit over a decade ago, the company remains profitable. The company actively sheds locations and sells assets when appropriate in order to remain profitable. 
The stock's price has dropped by almost one-third since late July, contributing to its current high dividend yield. 
Macerich Company: 9.28%
Macerich (MAC) is a mall REIT that specializes in malls with major anchor stores in upscale locations. As a REIT, Macerich is required to pay out 90% of its taxable income to shareholders in order to qualify for exemption of taxation at the trust level. 
Altria: 8.37%
Atria's (MO) main business is tobacco and cigarettes. The company's name was Phillip Morris until a change a number of years ago. 
The company has a solid record of increasing their dividends. Their annual dividend was $2.00 per share in 2014, based on its most recent quarterly dividend the payout is tracking at $3.36 annually per share. The stocks current yield is a combination of a light increase in their latest quarterly dividend payout plus a roughly 29% drop in the share price since the beginning of April of 2019. 
CenturyLink: 7.99%
CenturyLink (CTL) is a major U.S. telecom company. They've grown in recent years through acquisitions including Qwest and Level 3 Communications. The company is highly leveraged and has experienced slowed revenue growth. This combination led to a dividend cut earlier in 2019. 
Iron Mountain: 7.60%
Iron Mountain (IRM) is hardly a household name, yet reportedly about 90% of the Fortune 1000 companies use their services. Iron Mountain offers services that include the shredding and secure storage of documents as well as other data storage services. They reportedly are the storage repository for Frank Sinatra's master recordings as well. 
Invesco: 7.35%
Invesco  (IVZ) is a well-known asset manger offering their own funds as well as those of Oppenheimer, a firm acquired by the company. A combination of a recent decline in the share price and a steady record of dividend increases has served to boost the yield on the stock. 
Occidental Petroleum: 6.91%
Occidental Petroleum (OXY) has been in the news this year due to its proposed acquisition of Anadarko Petroleum, which will be partially financed by Berkshire Hathaway if it goes through. Occidental was potentially impacted by the attack on Saudi oil fields in mid-September. 
Nielsen: 6.26%
Nielsen (NLSN) is most widely known for its TV ratings business. The company's revenue growth has slowed, and the stock price has slid over the past couple of years. The company recently announced it is looking at strategic options, investors should weigh all of the risks when looking to invest in Nielsen. 
AbbVie: 5.91%
Healthcare giant AbbVie (ABBV) announced its intentions to purchase drug maker Allergan. The stock price has fallen since the beginning of 2019, though it has risen a bit of late as of the time of this writing. Investors in AbbVie should do their homework regarding the company's sales mix and the patent status of some of Allergan's top sellers as well.
AT&T: 5.38%
AT&T  (T) is a telecom giant that has remained profitable over the years. The company has extensive mobile and land line operations, as well as a robust cable TV business. The company's shares have appreciated during 2019, bringing the level of the dividend yield down a bit.
It's never too late - or too early - to plan and invest for the retirement you deserve. Get more information and a free trial subscription toTheStreet's Retirement Dailyto learn more about saving for and living in retirement. Got questions about money, retirement and/or investments? EmailRobert.Powell@TheStreet.com.