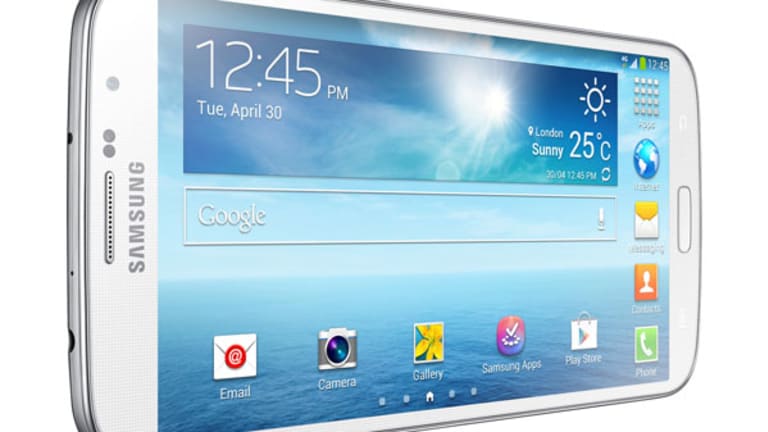 #DigitalSkeptic's Guide to Black Friday Tech for the Investor
This will be the season for not only opening presents, but opening portfolios too.
NEW YORK (
) -- Investors should plan on a bit of extra holiday joy this year. From what I'm seeing of the year's crop of consumer electronics and services, this will be the season for not only opening presents, but opening portfolios too.
"You got me as to why," said Ernie Garcia, president of
Carvana
, a fascinating Atlanta online service that streamlines the buying and selling of -- of all things -- used cars. "I didn't time building this company to be part of a wave of new ideas. But here we are. It's exciting."
More important is that the upside in consumer tech is very much not limited to the obvious consumer products such as, say,
Microsoft's
(MSFT) - Get Microsoft Corporation (MSFT) Report
Xbox One or
Sony's
(SNE) - Get SONY GROUP CORPORATION SPONSORED ADR Report
PlayStation 4; what's downright exciting this holiday season is the potential lurking in smaller companies and trends.
Also see: #DigitalSkeptic's 5 Most Disruptive Desktop Manufacturing Tools>>
Of course, this is still the Information Age, so most of even the best ideas end in tears. But this skeptic is saying that somewhere in the following five picks of companies, products and trends is something not only worth considering at
Amazon
(AMZN) - Get Amazon.com, Inc. Report
,
Wal-Mart
(WMT) - Get Walmart Inc. Report
or the
Apple
(AAPL) - Get Apple Inc. (AAPL) Report
Store, but for getting into your financial holdings as well. And in these dark days, that is more than enough to give thanks for.
The niche smartphone: Samsung Galaxy Mega
Cost:
$99 from Sprint
with a contract
OK,
Samsung
and Sprint are hardly sleeper picks in the "adding value to consumer electronics" draft. But what is important this year is how targeted today's portable device market has become. I have been particularly impressed with the early experience of Samsung's Galaxy Mega -- a "tween" portable device close to smartphone and a tablet.
Originally, I mocked what appeared to be nothing more than a 6.32-inch screen smartphone. But factor in the badass processor, crazy-long battery life and global functionality and I found this surprisingly light, right-sized, smallish tablet to be just the thing for screen-intensive tasks such as gaming and working with documents and video. For sure, a plug-in or Bluetooth headset is a must. This Mega is a mega beast to hold to one's ear. But give it its moment and you'll feel the new truth in mobile devices: The age where one phone -- even an iPhone -- can rule a market is over .
The social router: Fonera
Cost:
Spanish-based
Fon
has a fascinating idea: Sell socially enabled routers that let users trade their wireless access with others. The 150-person, privately held firm boasts serious partners including
T-Mobile
,
British Telecom
,
AT&T
,
Google
(GOOG) - Get Alphabet Inc. Class C Report
Ventures,
Skype
and
Sequoia Capital
.
As explained to me by Borja Osorio, the senior business manager at Fon, for a single, flat $49 fee -- plus the cost of a broadband connection -- a consumer gets access not only to the Web from within the 300-or-so feet served by that one router, but access from the 300-or-so feet from every one of the more than 12 million Fon routers around the world. Obviously, access can be spotty. No Fonera, no Fon service, so true coverage will remain to be seen as I test this system domestically and around the world.
But at least for now, considering that I can access the network with my
Facebook
(FB) - Get Facebook, Inc. Class A Report
credentials, social routers might just be the social media that actually pays off.
Personal 3-D scanning: 3D Systems Sense scanner
Cost:
Now 3-D printer stock nerds have yet more news to print up money with: Last week's debut of a fascinating product called the Sense 3D scanner, a high-quality, handheld, three-dimensional image capture tool that can encode the spatial relationships of the everyday objects. From what I have seen from company demos here in New York, the device really can capture the shape of normal things such as glasses, faces and body parts. The Microsoft Surface Pro-compatible device then uploads its content to Cubify, 3D Systems' cloud-based printing service and, poof, instant 3-D part.
Certainly it's fair to wonder who will pay $400 for a handheld scanner. And how long will it be before smartphone camera-based apps copy the technology. But for now, industrial designers, modelers and special effects people will see the sense in Sense. And that should be enough to yet again start the fresh buzz about the power and profit of 3-D printing.
Also see: #digitalskeptic: There's a Shakeout Coming in 3-D Printers>>
The dealerless used car dealer: Carvana
Cost:
, but Carvana takes a percentage of each sale.
Though buying cars strictly via the Web without a traditional bricks-and-mortar dealer has been long talked about, Carvana is betting the concept is ripe for an upgrade. The online preowned-vehicle service uses a mix of immersive photography, custom search features and home delivery to offer a surprisingly deep inventory of pre-owned vehicles without the hassle and expense of dealing with a traditional used car dealer.
"What we try to do is do away with what we estimate is the $2,000 per vehicle cost of selling a car in a bricks-and-mortar retailer." says Carvana's Garcia, "Our per-vehicle cost is closer to $500, and we pass that saving to customers."
Carvana is far from the only direct over-the-Web auto play.
General Motors
(GM) - Get General Motors Company (GM) Report
has been flirting with its Shop-Click-Drive Web initiative, and there are plenty of used car deals from Craigslist to
Carmax
(KMX) - Get CarMax, Inc. Report
. But Carvana's compelling shopping experience makes me think the bar is about to be raised for selling vehicles online. Auto selling on the Web might just be a hot topic this year.
The cloud-based cellphone: Zact
Cost:
Fully customizable plans start at
$16.33 a month
, plus the cost of the phone.
Only the investor gods know for sure if injecting the "everyman's a middleman" model of the Internet into cellphones will be make hay or hokum. But there's no denying the cool factor of Zact. The Redwood City, Calif., service essentially resells Sprint's 4G/LTE and 3G network as an easily customizable Web-based app allowing for user-specific custom blending of features such as voice minutes, text messages, data access and Web usage.
Families struggling with the kids blowing through SMS allowances -- and going to sites they shouldn't -- will line up. At least in my early demo, Zact offers exciting capabilities for managing exactly what sites can be accessed and for how long. Zact-supported phones are also not bad. (They include the Samsung Galaxy III.) But keep in mind that only new subscribers are supported; you need a Zact device; and those with feeble access to Sprint's network will be out of luck. But considering that Zact counts
Andreessen Horowitz
,
Verizon
(VZ) - Get Verizon Communications Inc. Report
and
Vodafone Group
(VOD) - Get Vodafone Group Plc Sponsored ADR Report
as backers, is anybody really arguing Zact won't move the investor hype needle?
This commentary comes from an independent investor or market observer as part of TheStreet guest contributor program. The views expressed are those of the author and do not necessarily represent the views of TheStreet or its management.