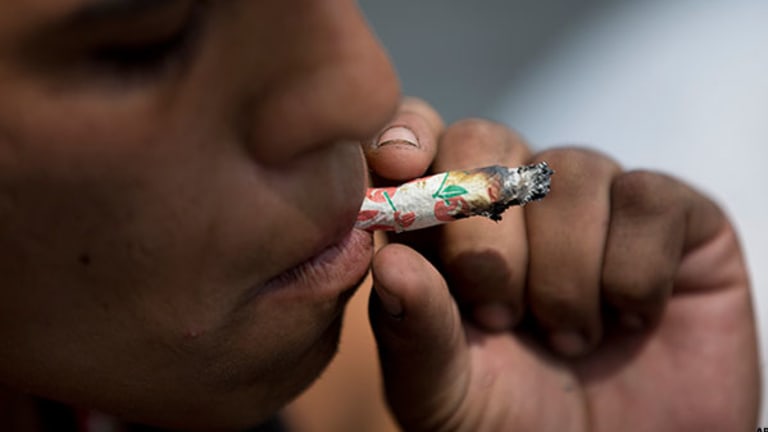 Despite Legalization, Pot Use to Lag Alcohol, Cigarettes
Marijuana sales should boom, but they have a long way to catch up to sales of booze and cigarettes.
NEW YORK (MainStreet) -- Retail marijuana industry sales could reach $21 billion by 2020, and combined sales for medical and adult use could total $35 billion once marijuana is legally sold in all states, including the District of Columbia, according to a new study. But the cannabis industry has a long way to go to catch up to other sin substances.
"The horse has left the stable, and by 2016 there will be even more favorable economic impact resulting from legalization, such as tax revenues and job creation," said Matt Karnes, author of the study and managing partner with GreenWave Advisors.
The GreenWave Report, "State of the Emerging Marijuana Industry," also found that if Florida residents vote to legalize medical marijuana on Nov. 4, the state could rake in an estimated $260 million in 2016 and $1.3 billion by 2020.
Continue Reading on MainStreet