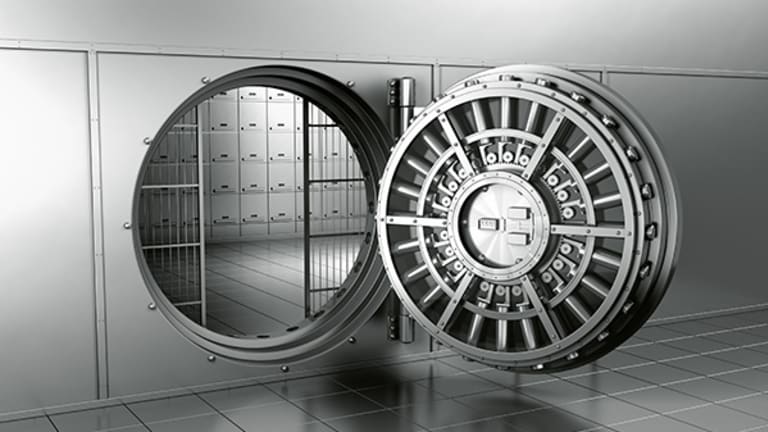 Despite Economic Headwinds, Global Wealth Manages to Rise 8.3%
Even on the heels of a slow economic recovery, household wealth is on the rise.
NEW YORK (MainStreet) — Even on the heels of a slow economic recovery, household wealth is on the rise.
According to the Credit Suisse Research Institute, global wealth rose 8.3% to $263 trillion from mid-2013 to mid-2014 and remains 20% higher than its pre-recession peak and 39% greater than its low in 2008.
Rising wealth unsurprisingly corresponds with the melt up in stock prices. From mid-2013 to mid-2014, the Dow Jones Industrial Average rose 13% and the broad S&P 500 jumped about 22%.
Investors who left the markets in 2008 when volatility spiked for fears of continued losses, missed out on the gains in asset prices in recent years and subsequently, significant wealth building opportunities.
"This year's report puts wealth inequality under the lens, and the findings show that inequality has tended to rise since 2008, particularly in developing economies," Credit Suisse Research Institute's Markus Stierli said. "The financial crisis has acted as a breakpoint in inequality, as most countries were showing a flat or declining trend before 2007."
In the United States, wealth rose $8.9 trillion since mid-2013 and total wealth by 2019 will stand at $114 trillion, the report says.
Without investments in equities, real estate or non-traditional assets, finding a return on your money is virtually nonexistent, especially since wages have struggled to stay ahead of inflation, making it difficult for consumers to save money.
"A lot of this wealth is concentrated in and to the direct benefit of the upper classes and those with investable funds," said Bill Peattie of Peattie Capital Management. "Other offbeat asset classes such as stamps, vintage cars and global property have had runs of 300-400%, but no one except the uber-rich have access to these investments."
For consumers, chances are the home you live in is your largest investment. While real estate values have surged since the recession, they are sill below their pre-crisis peaks and have only risen 6.4% over the past year, according to CoreLogic. Plus, as MainStreet reported, home prices continue to soften amid demand issues with more and more prospective buyers struggling to save money for a down payment on a home.
Even with your largest investment, it's still an uphill battle to grow your wealth, leaving stock investments as the more likely vehicle towards a rising net worth.
With the recent pullback in stock prices, which came on the heels of fears from an Ebola outbreak to worries about deflation in Europe, stocks have become cheaper, creating a potential buying opportunity for those who have been sitting on the sidelines.
- Written by Scott Gamm for MainStreet. Gamm is author of MORE MONEY, PLEASE.