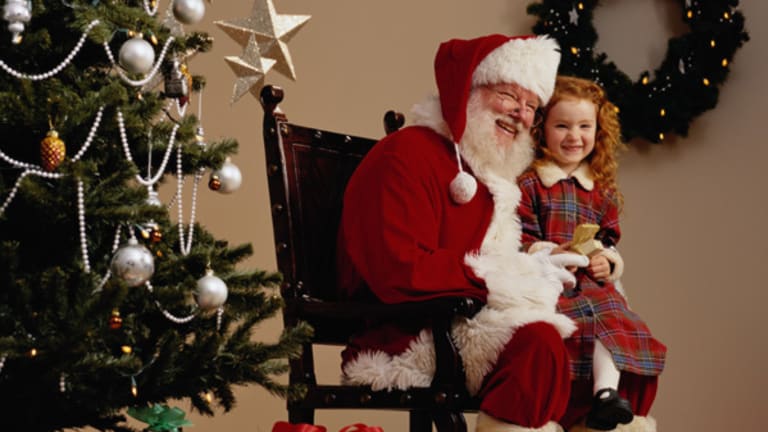 Debt Takes a Holiday
Two thirds of those receiving cash or gift cards will save it or pay down debt.
By Hal M. Bundrick
NEW YORK (MainStreet) Americans are looking to celebrate a debt-free holiday, according to a new survey from the Certified Financial Planner Board of Standards. Only 1 in 5 of consumers surveyed said they will go into debt for yuletide purchases. And of those who say they are going to borrow a bit for holiday gifts, 69% expect to take on $500 or less in new debt, with the majority adding $200 or less.
"Each holiday season, financial planners feel some anxiety as our clients begin to splurge on gifts for friends and family," says CFP consumer advocate Eleanor Blayney. "We can't help but worry what this spending today will mean for their long-term financial goals, from saving to buy a new home or preparing for retirement. This survey suggests that Americans are aware of the importance of thinking about their holiday spending within the context of their overall financial life."
Setting a budget seems to be assisting consumers in curbing their spending, as 83% of those surveyed say they know how much they plan to spend on holiday gifts this year. Women appear to be more budget-conscious than men this year, with half (50%) of women reporting they came in "on budget" with holiday spending, compared to 42% of men.
Two-thirds (68%) of consumers surveyed intend to keep their holiday expenditures the same or less than last year. Just 14% plan to spend more. Half of holiday shoppers have been saving for gifting expenses (52%); another 5% will use year-end bonuses.
If this survey is any indication, the American consumer is growing more cautious. Of those who receive cash or gift cards this holiday season, an astonishing 65% said they will save the windfall -- or use it to pay down debt. That thriftiness is most prevalent among the young, as 60% of respondents aged 18-24 plan to save cash gifts, while only a few of those 25 to 64 plan on doing the same.
--Written by Hal M. Bundrick