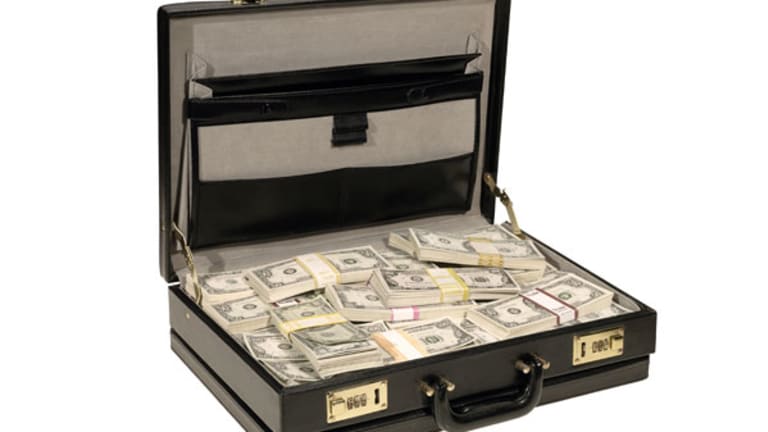 Young Americans Shun Credit, and the Credit Cards Want Them Back
Some 44% of younger consumers have 'no interest' in credit cards as a primary source of financial payments.
NEW YORK (
) -- U.S. consumers are largely doing a better job handling credit -- a direct result of the economic downturn and Americans' collective desire to add to savings and curb debt.
But there is one demographic avoiding debt altogether, and that bodes well for their long-term financial futures.
First things first, though: Fresh
(password protected) says personal bankruptcies are down, even though U.S. consumers are once again taking out loans and using more credit.
According to Fitch, personal bankruptcies declined by 14% last year, and the firm estimates they will fall by another 7% this year. But consumer credit rose last year by 6%, to about $3 trillion, with two-thirds of that coming directly from student loan and auto debt.
The dip in the bankruptcy rate, even at a time credit usage is up, shows that U.S. consumers have learned their lesson and are paying off their debts on a more aggressive basis.
"Though consumers are taking out a record number of car and student loans, they continue to do a commendable job of paying that debt off," says Michael Dean, managing director at Fitch. "Momentum in both the housing and equity markets should also help drive personal bankruptcies lower."
Yet there is one demographic resisting adding to their debt burden: younger consumers.
says younger consumers (defined as those 35 and under) are leaving the credit cards at home and have successfully weaned themselves off pricey plastic purchases. If they do make a big purchase, Auriemma says, younger buyers use debit cards and pay off the purchase immediately.
One reason is old-fashioned financial prudence -- young consumers have seen firsthand the damage debt has done to their parents and are looking to avoid the same mistake. But Auriemma also says the 35-and-under crowd is having a tougher time getting credit as the economies in Europe and the U.S. slowly recover from recession.
All told, 44% of younger consumers surveyed by Auriemma say they have "no interest" in having credit cards as their primary source of financial payments.
Banks and credit card companies may wind up taking a big financial hit if young consumers continue to hold back on credit. To lure them back, financial institutions should offer the younger set "sweeteners" such as interest rate discounts and beefed-up rewards programs, Auriemma says.
"The younger segment has been trained to think about debit, but not to think about the value of credit," says Matt Simester, managing director at the firm. "When you compound this with the difficulty younger consumers have had in getting credit, there is a clear need to develop products specifically for the younger segment."
"To align with consumer needs, these products need to allow younger consumers to build an understanding of the value of credit cards, offer interest free periods, rich rewards programs and fraud guarantees," he says. "Traditional credit card lenders currently appear to be getting outflanked by debit providers and alternative lending sources like payday loans."
That prudence against using plastic should, however, leave young consumers in far better financial shape than their Baby Boomer parents when it comes to accumulating debt.
If, that is, they can keep it up.