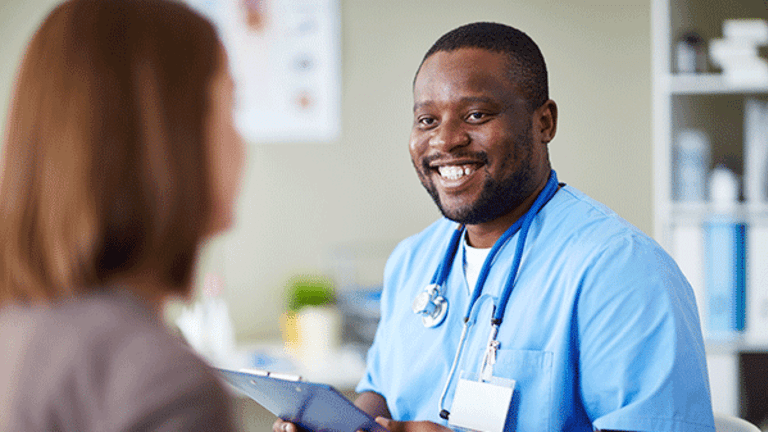 Publish date:
Why Your Medical Bills Are Filled With Mistakes
The likelihood that your latest medical bill is riddled with errors is extremely high. Here is how consumers can fight the mistakes themselves.
The likelihood that your latest medical bill is riddled with errors is extremely high. Here is how consumers can fight the mistakes themselves.
The likelihood that your latest medical bill is riddled with errors is extremely high since there are currently more than 90 ways to code a procedure such as a cardiac angioplasty.
The lack of transparency in medical bills is the norm as hospitals and doctor's offices frequently "upcode" various procedures as a method to extract more money from the insurers, said Victor Echevarria, CEO and founder of Remedy Labs, a San Francisco-based medical bill negotiator.
Lab, doctor and emergency room bills are filled with a jumble of codes or just list the balance due without any itemization of the charges, leaving patients perplexed and frustrated as they recover from operations and illnesses.
"What we get in the mail today is the equivalent of going to a restaurant and getting a check that doesn't show you what you ordered," he said. "Without that visibility, you handicap your ability to figure out if you're being overcharged."
Large medical bills are crippling many consumers who are already saddled with credit debt or student loans. More than 27 million households are faced with medical debt with over 600,000 of them being driven into bankruptcy, said Echevarria.
"A recent study by the Fed indicates that 22% of American households get hit with large and unexpected medical bills every year," he said. "Almost half of them carry that debt for years afterwards. Research from Harvard and NerdWallet both suggest that over 50% of all bankruptcies were driven by medical debt."
Since insurance companies and doctor's offices are not consumer friendly and have no impetus in helping patients understand their bills, consumers need to serve as their own advocates since errors are too routine.
How Patients Can Fight Incorrect Medical Bills
Asking their doctors and hospitals for itemized bills is the most important step, said Echevarria whose company uses artificial intelligence to sort through the large amounts of data filled with overcharges and errors for patients and only charges 20% of any savings that is found or a maximum fee of $99 per bill.
If your insurance company failed to pay the claim and denied it is a red flag that your bill has a high probability of an error.
"Check to see that the itemized bill accurately reflects what happened," he said. "If you're a man who was billed for a pregnancy test -- we've seen it happen -- then follow up with your provider. Even something as simple as a misspelled name can result in a thousand dollar error."
Consumers who opt to negotiate their bills should begin by calling their doctor's or hospital's billing office, because they are the ones who are ultimately responsible for correcting your bill. The next step is to call your insurance company if the office refuses to work with you. Your insurance card should include a patient advocacy phone number.
"At the very least, they can investigate what happened on their end," said Echevarria. "You'll then need to take that information back to the doctor's billing office to see if there's something that can be fixed on their end. While you have them on the phone, it can never hurt to ask for an additional discount. Often, you'll get them to cut your final bill by an additional 10% to 20%."
Doctors are willing to work with patients who do not have insurance and will give discounts for paying upfront for an exam or treatment, said Nate Purpura, vice president of consumer affairs at eHealth.com, an online health insurance exchange based in Mountain View, Calif. Your total charge is likely to be higher than someone with insurance since insurance companies negotiate discounted rates on behalf of their members.
"You should ask the medical provider for a discount on the total charge since many are willing to offer you one," he said. "This may potentially save you 10% to 20% on your bill."
An insanely complicated medical coding system along with outsourced billing has created an environment where mistakes are prevalent, and it is "hard for doctors to navigate even with the aid of recent technological advances in electronic health records, so coding mistakes pop up everywhere," said Echevarria. Hospital bills are wrong 60% of the time and patients who are covered by multiple insurance plans face a zero percent likelihood that their bills are accurate.
"As patients we have very little visibility into what happens behind the scenes," he said. "Without the accountability that comes with transparency, there's less incentive for insurance companies, doctors and healthcare IT companies to proactively address this problem."
The costs are not daunting, but consumers should do their research before hiring a company to negotiate their medical bills. Legitimate companies will work with patients throughout the process and work to fix errors, reduce your balance owed and negotiate payment plans when possible, said Echevarria.
"Medical bills are hard to understand and it's a normal response to feel overwhelmed," he said. "Unfortunately there are many companies out there who seek to take advantage and prey on people when they are vulnerable."
Since doctors and hospitals sometimes offer no-interest payment plans, choose a company which explores the option. While many companies provide financing options for large medical bills, be wary of ones who are "too quick to offer it up," said Echevarria.
While your medical debt is being disputed, hospitals are not allowed to charge interest on bills, he said. Hospitals and collections agencies will charge interest on delinquent bills. After your bills have been corrected, pay your bill promptly to protect your credit score.
"Otherwise, healthcare providers will hand off the debt to a collection agency," said Echevarria. "At that point, it's a race against time."
Since errors can occur frequently, look at even your run of the mill bills for routine check-ups and procedures.
"Even a $50 urgent care visit could have been improperly billed," he said. "Never assume that a medical bill is correct."
The majority of doctors offices and hospitals offer payment plans, said Purpura.
"If the amount that you're being asked to pay for your medical care is more than you can afford at once, ask your medical provider about setting up a weekly or monthly payment plan that's affordable for you," he said.
Consumers who must see their doctors often or know they are undergoing a major procedure in the future should consider a Health Savings Account (HSA) to lower future costs. HSAs allow consumers to save money on a pre-tax or tax-deductible basis to pay for a various medical expenses, including deductibles, and copayments. Any amount that is not used each year rolls over, serving as an IRA.