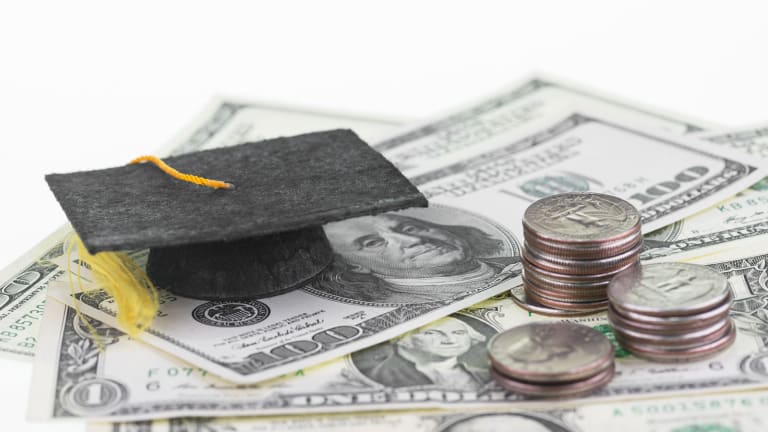 Why Financial Aid Is So Doggone Complicated to Understand
While the financial aid process may seem daunting, it can save you serious money. With February being Financial Aid Awareness Month, there's no better time to start looking.
While the financial aid process may seem daunting, it can save you serious money. With February being Financial Aid Awareness Month, there's no better time to start looking.
Editors' pick: Originally published Feb. 7.
Although the financial aid process may seem daunting, it can save parents and students tens of thousands of dollars if navigated correctly.
And as February is
, there may be no better time to start wading through those waters.
"This month is a good time for students to apply for as many scholarships as possible in order to make their dreams of a college degree a reality," said Ilyan Nunez, Director of College Placement at KIPP Through College in New Jersey. "Students should look for scholarships through local organizations, their parents' places of employment, churches, etc. Don't leave any stone unturned."
There are even a number of free scholarship-matching sites students can use like — Fastweb.com, Cappex.com or Unigo.com, adds Nunez.
"When it comes to financial aid, I believe the biggest hurdle that our students face is getting enough money to attend a competitive school," Nunez said. "We know that when students submit their FAFSA (Free Application for Federal Student Aid) early, they receive the most aid, so we work with them to submit their application as quickly as possible."
Nunez said it's important to remember each state has a different deadline for state and federal aid, so be sure to check one's home state's specific deadline. Also, all families should submit a FAFSA whether they think they will qualify for aid or not — dependent undergrads can receive up to $23,000 in subsidized Stafford loans over four years regardless of their family's income.
David Levy, an editor for the student loan search-and-compare site Edvisors, said this month also is the perfect opportunity to talk to perspective college students about what is and isn't affordable.
"If parents have determined that particular colleges are likely to be unaffordable, they should discuss this with the student as early as possible," Levy said. "Otherwise, they are setting the student up for a major disappointment later."
He recommends showing the student the realistic costs of each college under consideration, which colleges are affordable and which are unaffordable. This allows the student to see the differences in cost and to put the cost of attending each college in a real context — and also softening the blow if the student reaches the conclusion on his or her own, he adds. One tool to help with this includes the net price calculators each college is required to have one on its web site.
Levy adds it's never too early to begin to search for scholarships.
"Students should also answer all optional questions on a scholarship search site, as this increases the number of scholarship matches," he said. "The student should apply to all of the scholarships for which he or she is eligible. As students begin to complete scholarship applications, they should prioritize those awards to which they apply."
"The more scholarship competitions a student enters, the better the student's chances are of winning a scholarship," added Levy. "Students should always consider applying for both large and small scholarship awards. Oftentimes, there are fewer applicants for smaller scholarship awards so the student's chances of winning an award are enhanced."
Families should also be sure to complete the application for state-specific grants, said Nunez. A link for this is included in the confirmation page students receive after submitting their FAFSA. Failure to answer state-specific grant questions can lead to incomplete financial aid packages and a loss of all state funding.
"Lastly, it's important to tell your school about special circumstances," she adds. "By letting the financial aid office at your school know about special circumstances not included on a lot of student loan forms, like medical expenses, parental job loss, death in the family, etc., families can improve their chances of increased aid."