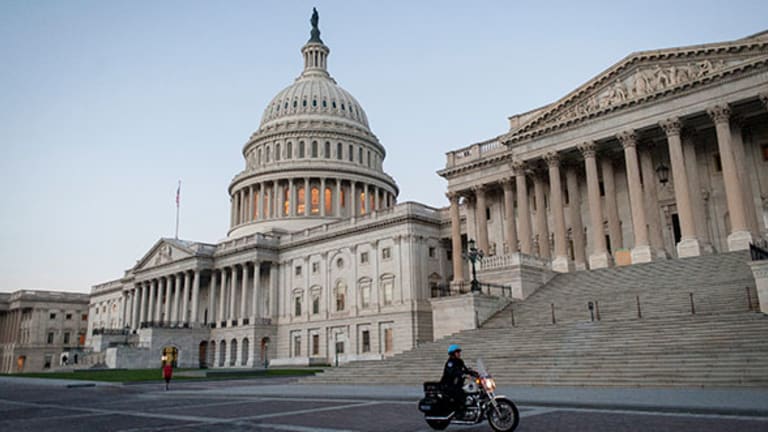 When Pell Freezed Over: Republican Budget Wants a Ten-Year Cap on Federal Student Grants
Federal proposal, coupled with Obama cuts, will drive down the value of Pell aid, critics say.
NEW YORK (MainStreet) — A U.S. House of Representatives budget resolution for 2016 was introduced last week that would freeze the max Pell Grant for ten years, a replay of the 2015 proposal by Rep. Paul Ryan (R-Wis.), then chair of the House Budget Committee. As with last year's proposal, the GOP rips the Obama administration's Pell expansion as unsustainable. Pell Grants are means-tested aid intended for low income students that don't have to be repaid. The current maximum award is $5,775 per year.
But cuts that extend over a ten-year period add an element of uncertainty since the cost of living, the interest rate environment and other factors will be unknown quantities, especially in the out years.
Pell increases have already been modest: a $45 increase this year for the largest payouts. Not only that, but they have also already been cut by the Obama administration.
"Despite the House plan's claim that Pell is on an unsustainable path, Pell Grant costs have actually declined 20% since 2010 and are expected to remain level over the next ten years, adjusted for inflation," said Pauline Abernathy, vice president of The Institute of College Access and Success, an Oakland-based higher ed think tank.
Obama's higher ed cuts were made several years agp, including caps on the length of Pell eligibility. According to www.studentaid.ed.gov, "Effective July 1, 2012, you can receive Pell Grants for no more than 12 semesters (or the equivalent of six years.)" The six-year mark does not seem arbitrary, since that's the time it takes, on average, to complete a BA. ED says Pell recipients will receive notice when they're closing in on six years.
Perhaps more significantly, the GOP wants to get rid of the in-school interest rate subsidy on Stafford loans, roll back the recent expansion of Income-Based Repayment and end loan forgiveness for people who go to work in public sector jobs. People who struggle the most are often those who are left with big loan balances at graduation.
While these are proposals and not on the verge of becoming laws, they ring in the start of what will be a long budget fight, part of the GOP's plan to reduce expenditures. The Republicans may not give up their House and Senate in the next presidential election, and depending on who occupies the White House, student loan advocates fear budget cutting on steroids under a new administration.
Students struggling to complete their associate and bachelor degrees would be the only ones taking a hit; medical research would also be on the chopping block. United for Medical Research, a Washington, D.C.-based advocacy group said in a statement that the House budget resolution "drastically reduces non-defense discretionary spending by $759 billion over ten years and as such would significantly impede our ability to advance science and combat disease."
--Written by John Sandman for MainStreet