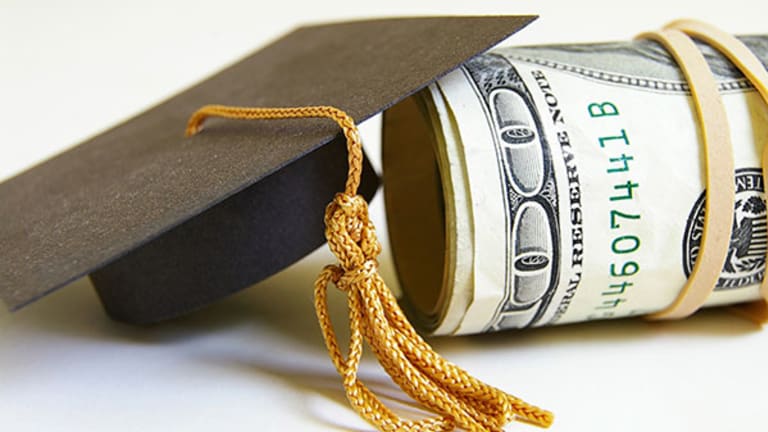 What Happens When a College Dies?
What happens when your college shutters? More and more alums and students are discovering the painful realities.
Editors' pick: Originally published August 23.
Last year, maybe five colleges and universities shut their doors for the last time. This year that number may jump to 15, said Jack Schacht, founder of My College Planning Team in Chicago.
"It's a much bigger trend than you read it in the press," said Schacht and the trend looks bigger - and scarier - when you factor in that many dozens of schools dodge the closure bullet by merging into a healthier entity, even when that looks destined to be an unhappy marriage.
"We will see more closures," flatly predicted Arthur Levine, president of the Woodrow Wilson Foundation and formerly president of Teachers College at Columbia University.
You don't want to attend such a school and, said Schacht who counsels students and families on the health of schools in helping them decide where to go, he has been suggesting more schools be avoided simply because there are good reasons to fear for their future.
It is a bummer on many, deep levels when one's school goes kaput. Transcripts can be hard to obtain. Prestige of the degree may fly out the window. The school can become the punchline to a joke.
Many hundreds of institutions are on a U.S. Department of Education list of schools subjected to "heightened cash monitoring," which is a polite way of saying the feds want to eyeball how these schools spend their money. Not all will fail but making the list is a kind of badge of shame in the education world and schools you have heard of are on the list.
Forbes, too, offers a scorecard of the financial health of colleges and, said Schacht, he usually recommends against schools with C and lower.
Watch more schools make the list of colleges in trouble. Call this a perfect storm of doom for many colleges, said multiple experts. A huge problem: the number of 18- to 24-year-olds in the U.S. is projected to stay flat for the next decade or more. The next problem: state support for universities continues to be squeezed. A third problem: new technologies (aka distance learning) now let universities compete nationally for students. Fourth problem: "There is a limit to how much tuition can be raised," said Jim Newberry, a lawyer in the higher education team at Steptoe and Johnson.
The colleges that are in the worst trouble, said multiple sources, are small, private, and they are tuition dependent and have no other income streams (which, at healthier schools, include donations, government research grants, and innovative programs such as conference centers or hospitals).
Real troubles have arisen for tuition dependent institutions because many - faced with frugal families that may have lost wealth in the Great Recession - are finding they have to discount tuition to win enollments. Aaron Basko, assistant vice president of enrollment management and Career Services at Salisbury University, a public school in Maryland, said "the average discount rate for private institutions [has hit] an all-time high at 48.6%. That means that for every dollar they are bringing in in revenue, they are paying $.49 back to students in discounted tuition. That is not a very sustainable model."
Put plainly: a college's sticker price for tuition may be $40,000 - but its average rate paid may be nearer $20,000 and, for a tuition dependent institution, that is a kind of slow death but exactly there is where many private colleges now find themselves.
It's not just privates that are in trouble. Less distinguished public colleges, too, face problems as pennypinching legislators - in states as different as Illinois and Arizona - tighten public funding. Some will merge to sidestep closure. "We will see more consolidation among public schools," predicted Schacht.
Michael Montgomery, a consultant who has worked with many schools, said that he too expected to see more mergers.
Add this up and is it RIP for many hundreds of schools? Not so fast. Todd Zipper, CEO of The Learning House, which helps schools offer online learning, said, "it is very hard to kill a college." He added: "The ones that don't adapt may not survive but most will adapt and thrive."
Even ones that don't exactly die may not be a good educational bet, however. Schacht said he has seen a real decrease in financial aid offers, particularly from private colleges that are on the financial skids. Others are cutting expenses by trimming programs.
That's why a word of advice from many experts is if you can avoid a school that looks to have an uncertain financial future, do it.
This article is commentary by an independent contributor. At the time of publication, the author held TK positions in the stocks mentioned.