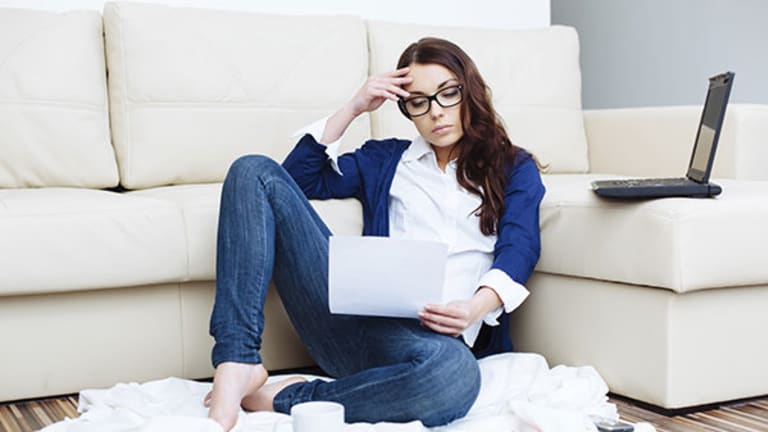 Under 34 And You've Already Hijacked Your Retirement? Fix It
Saving for retirement is one thing -- living for today quite another. Here's how to do both.
NEW YORK (MainStreet) — A retirement savings account needs a little love and attention. You feed it, protect it and some day it will do the same for you. But when the balance begins growing, sometimes there can be a nagging temptation: "All that money just sitting there – when I could really use it right now."
And that's when it happens. Like the pint of ice cream you ate in one sitting, it's something you'll really regret later – tapping into your 401(k) early.
In a recent survey of investors – experienced at that, and not newbies – E*TRADE found that even the wisest among us find saving for retirement a difficult chore. Fully 40% of all investors -- and 58% of those under 34, say they would rather spend the money today rather than put it on the shelf for later. Unfortunately, almost half (47%) of investors under 34 have pulled the trigger and made early withdrawals from their 401(k). For many, it's their one-and-only retirement asset. Now busted and waiting for a reboot.
How do you resist the temptation to hijack your retirement? If you don't buy that ice cream, you won't think about it calling your name from the freezer. The same thing goes for your 401(k) plan:

WATCH: More personal finance videos on MainStreet | More videos from Scott Gamm
View Today's Auto Loan Refi Rates
Forget about it. Don't track the monthly balance. With your salary deferrals on auto-pilot, your investments well-placed and automatically rebalanced, there is no need to worry about that growing asset. Think about the future you: physically fit and financially set.
According to the survey, less than one third (28%) of year-end bonuses will be saved for retirement. Turn that around. Save three quarters and splurge with the one quarter. That will help repair the damage from any past raids of your retirement savings.
Think less about what is and more about what can be. Putting day-to-day financial concerns into context and considering what a promising future could look like will help you weather small setbacks.
If you are thinking about tapping your 401(k) today, put it off. Tomorrow, next week or even next month you might have a clearer perspective on your financial situation. Stress can trigger bad decisions.
And if having a pile of money sitting in a retirement account seems counter to your carpe diem attitude, start another pile: a "seize the day" savings account. This can be your spur-of-the-moment mad money that allows you some fun financial flexibility – without busting the retirement account.
--Hal M. Bundrick is a Certified Financial Planner and contributor to MainStreet. Follow him on Twitter: @HalMBundrick