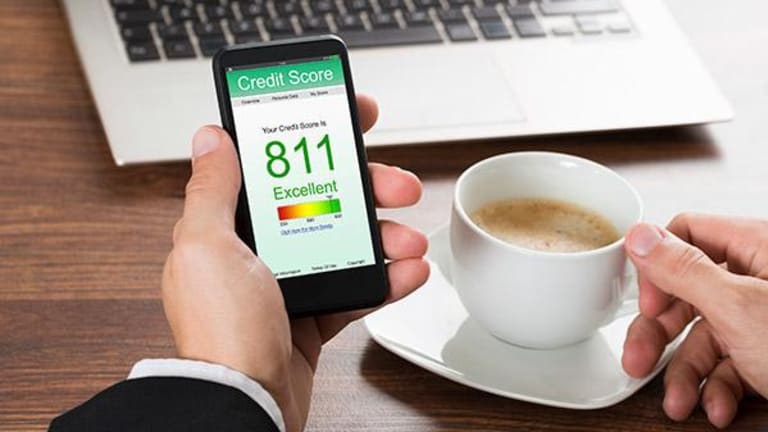 True And False: What's New in Credit Score Calculations?
Big changes are on tap for credit score calculations, and they'll likely impact your credit health, one way or another.
When Experian, TransUnion and Equifax rolled out VantageScore in March, 2006, their credit scoring calculation system, industry insiders knew that eventually, changes were coming to the credit score evaluation model.
Now those changes are right around the corner - and some are already here.
VantageScore doesn't have the heft or pedigree of the standard FICO credit score model, but it's coming on fast. In 2016, it handled more than 8 billion credit applications, and that figure will grow in 2017.
Consequently, the changes the three big credit agencies are making translates into big news, and potentially better credit scores, for millions of Americans.
Via the recently announced VantageScore 4.0, here are the credit scoring calculation changes Experian, TransUnion and Equifax are proposing:
"Trending data" is a priority - The VantageScore model will reward consumers who regularly pay down debt, but don't take on additional debt. Consumers who take in more debt, even if they're making the minimum payments to curb personal debt, will likely see their scores go down.
More of What's Trending on TheStreet:
Higher credit utilization rates will squeeze consumer scores - Historically, under the credit utilization model, higher credit limits wouldn't be held against you, as long as you kept your spending to limit ratio under 30% (e.g., you have a credit card spending limit of $10,000, and you have $3,000 owed on the card). Under the new changes, higher card ceilings are a no-no, even if you keep spending low. That's because, with a higher credit limit, there's a better chance you'll accumulate more debt, which creditors view as a big risk.
More of What's Trending on TheStreet:
"Public record" debts not counted - In the past, civil judgments, medical debts and tax liens were all black marks that could be held against you, credit score-wise. This proposal is already in place - as of July 1, 2017, such public record debts won't be factored into your credit score.
More of What's Trending on TheStreet:
Help for "sparse" credit consumers - Via "machine learning," VantageScore 4.0 provides more accurate scoring for consumers with sparse credit histories. "This approach significantly increased the model's ability to accurately score 30-35 million consumers who can't obtain credit scores when competing scoring models are used," VantageScore reports. "In fact, the use of machine learning techniques has led to a performance lift of 30% among the population of consumers with sparse credit files."
By and large, all of the above changes should result in more robust scores for credit consumers - a scenario that's already taking place, experts say.
The big change is the jump in scores," says Alexis Moore, an attorney and author of the book Surviving a Cyberstalker. "The fact that we no longer have to furnish data pertaining to medical and civil judgments without some further scrutiny has helped consumers scores tremendously. In my practice and in my risk management consulting work, many people have already seen a big rise in their credit scores and that is something to cheer about."
Credit industry specialists generally applaud the changes, noting they level the playing field and make credit scoring more equitable, for more Americans, using technology as a game-changing tool.
"Predictive data is really helping in that regard," says Adrian Nazari, CEO of Credit Sesame. "The VantageScore model will look at how your debt balances have changed over a few months' time, rather than a single one-month timeframe. Reportedly, this will make scoring 20% more predictive and give lenders a better understanding of a consumer's credit habits."
"Plus, the increased machine learning for those with little to no credit history is expected to make the model 17% more predictive for those who haven't used their credit in the last six months," Nazari adds.
The public debt credit score calculations are already here, and the "predictive trend" model calcs are on the way this fall.
All should lead to a fairer credit scoring environment, giving more Americans a clearer path to mainstay lifestyle needs like mortgage, auto loans, and credit cards
More of What's Trending on TheStreet: