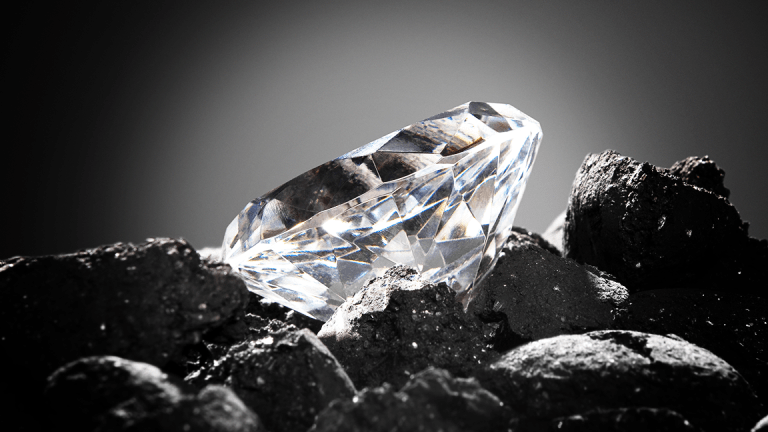 Tips to Get the Best Deal on the Best Engagement Ring
Buying an engagement ring is not for the faint of heart. Upgrade your odds of getting the right rock for your future spouse with these key moves.
The cost of diamonds keeps climbing (the average cost of a one-carat diamond is between $4,500 and $6,000 these days).
At those prices, rare is the day when a would-be spouse can walk into a jewelry shop and pay cash for a diamond engagement or wedding ring.
For the soon-to-be spouse with high hopes on copping the best shiny rock at the best price, the good news is that getting a good deal on a ring is possible - if you know where to look and what to avoid.
No doubt, choosing the right engagement ring has an impact on the quality of the marriage going forward, but maybe not in the way you expected.
According to a recent study from Emory University, U.S. adults who've been married more than 13 years, and who spent between $2,000 and $4,000 on an engagement ring, were 1.3 times "more likely" to experience a marital split than someone who spent between $500 and $2,000 on a ring. Also, someone who spent less than $500 for an engagement ring experienced a significantly enhanced chance of getting divorced.
"Wedding-related rings are intensely personal purchases," says Jennifer McDermott, consumer advocate at Finder.com." Couples buy them with the intention of wearing them forever so it's understandable that getting good quality is often a high priority. However, prices can fluctuate wildly, so it's important to do your due diligence with research to get the best deal."
So how do you thread the needle and get the best engagement ring for your romantic partner? Focus on research, creativity and, as McDermott points out, some old-fashioned persistence.
Here's how to get going on that task:
Search vintage. Vintage stores can be a great source for finding high-quality rings at a fraction of the price. "Even if not a perfect fit, the cost to resize can still be much cheaper than buying a custom-made ring from the outset," says McDermott. "Ring shopping can be overwhelming, so start your search with a style in mind so you can narrow down your options and aren't pressured into a panic buy you can't return.
Be wary of local retail jewelers. "Jewelry stores can scam clueless buyers," says Naresh Rammohan, a New York City resident who recently purchased her own engagement ring online. "They will scam you on price in addition to your wallet and your money." Physical retail stores have additional overhead, including employees to pay, rents to lease, security fees, and all sorts of insurance, Rammohan says. "Consequently, local shops have to mark up their prices to make a profit."
Don't over-focus on clarity. "Many people focus on the "four C's" when they purchase a diamond," says Dan Moran, a private jeweler and diamond expert. "While all four of these things go hand in hand to determine the cost of a diamond, color, clarity, color and cut, moving up or down in any of those categories can dramatically affect the price of a diamond." Moran recommends to his private clients that they don't overemphasize clarity as one of the main reasons to purchase a particular diamond, but rather that they focus on the cut of the diamond. "As long as a diamond is clean to the naked eye, why would you spend more?" he says. "You'll more than likely never look at your diamond under a jeweler's loupe again after you purchase it."
Over-focus on cut. A diamond's cut is the one "C" Moran advises his clients to prioritize. "A diamond's only job is to sparkle and it's the cut of the diamond that does that," he says. "If you're considering buying a poorly cut diamond just because it's cheaper, just buy a piece of glass for $15 and save yourself the trouble. Take a so-so rough diamond and cut it perfectly, and it will look beautiful. Take a top-of-the-line rough diamond and cut it poorly, and it will look like garbage."
Don't go into debt over a ring. There's plenty of misinformation on the Internet on how much you should or shouldn't spend on an engagement ring, Moran notes. "It's long been a popular thought that you want to spend two months' salary on an engagement ring," he says. "This is bad advice." An engagement ring is a symbol of your commitment and it should be enough of an expense to make you think twice, but it should not become a burden or a source of stress. "You don't want to spend too much on the ring and then resent it later," he adds. "That's a bad way to start out any new marriage."
Others say that it's better to focus on the human aspects of a future marriage over what ring you bring to the table.
"Don't worry about the ring," says Robert Barrows, owner of R.M. Barrows, Inc. Advertising & Public Relations, in Burlingame, Cal.
"Just make sure you've got the right person to marry."