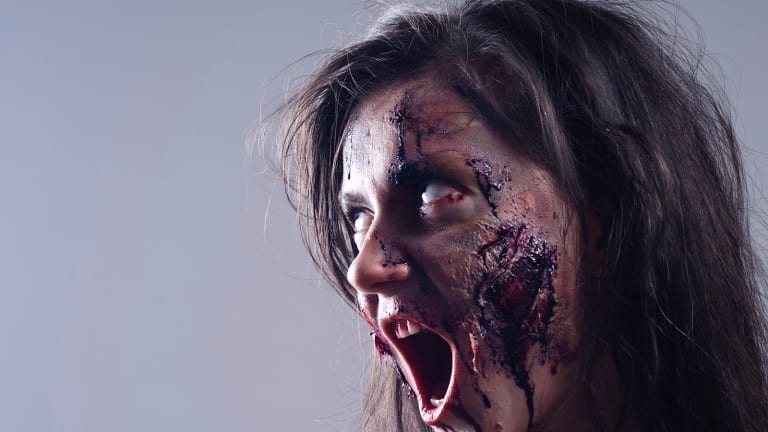 This Holiday Season, Protect Your Credit Health Against Zombie Debt
With the holiday season getting into full swing, don't be derailed by threats from so-called zombie debt collectors.
Zombie debt is a burgeoning menace on the U.S. personal financial landscape, even though most Americans don't fully recognize the threat it poses to their credit health - especially with the holiday shopping season underway.
What is zombie debt? It's simply debt that may or may not be still on the books on a consumer's personal financial accounts.
"Zombie debt is any debt outside the statute of limitations attempting to be collected," says Jonathan Herron, founder of the Herron Law Firm, LLC, in Voorhees, N.J. "There is no legal mechanism to compel such debt to be paid. Any threats of lawsuits or other legal action are false. It is important to be careful about sending any partial payment on these debts as that can reset the statute of limitations." Each state has its own statute of limitations. For example, in N.J. it's six years, and in Virginia, its seven years for credit card accounts.
Structurally, a growing number of debt collection agencies and fly-by-night collection companies buy up "old debt" accumulated by consumers, who have long since abandoned the accounts and forgotten about them - whether debts still exist on those accounts or not. So-called zombie collectors don't pay much for old debt accounts (the cost is around 3% of the total debt still on the books), making it financially lucrative to get consumers to settle old debts, whether they remember them or not.
For credit card users, the zombie debt threat is a big issue as tens of millions of Americans break out the plastic in anticipation of a big holiday shopping season. But if zombie collectors follow through on a credit-busting threat, relying on arcane language buried deep inside credit agreements, a consumers' holiday shopping season may be derailed over a weaker credit health.
"While it's completely impossible to keep all fraud out of the marketplace, zombie debt is increasingly becoming the new threat to consumers," says Ryan Stewman, CEO at Hardcore Closer in Dallas.
If you've been contacted by a zombie debt collector recently, you'll need to take direct action, experts say.
"Consumers must know their rights and what a debt collector can do to hurt your credit record," states Dr. Tenpao Lee, professor of economics at Niagara University. "You can ask to validate your debt -- get that documentation in writing. Ask not to be contacted by a debt collector, and you can dispute your credit record."
Stewman advises getting ahead of the problem this holiday season, especially if you suspect you still have some old, dormant accounts out there in cyberspace. If that's the case, knowledge is key. "Make sure to sign up for monitoring at firms like CreditKarama.com to make sure you're not a victim of zombie debtors," he advises. Also, never acknowledge you owe the debt until you see it in writing.
There's more. Also know that if a collector is attempting to collect on zombie debt they may be in violation of the Fair Debt Collection Practices Act (FDCPA), Herron says. "If that's the case, there are civil penalties the creditor/collector can owe to the debtor," he says. "Such penalties include the debtor's attorney's fees. A debtor's rights attorney can help you determine whether there is such a claim."
Don't let zombie debt collectors ruin your holiday shopping season. Keep your credit accounts in good shape by stopping any zombie debt threats in their tracks, and stay on track on Black Friday, right up through New Year's Eve.
Is Your Wallet Ready for Black Friday?
10 Things Not To Buy on Black Friday
Editors' pick: Originally published Nov. 22.