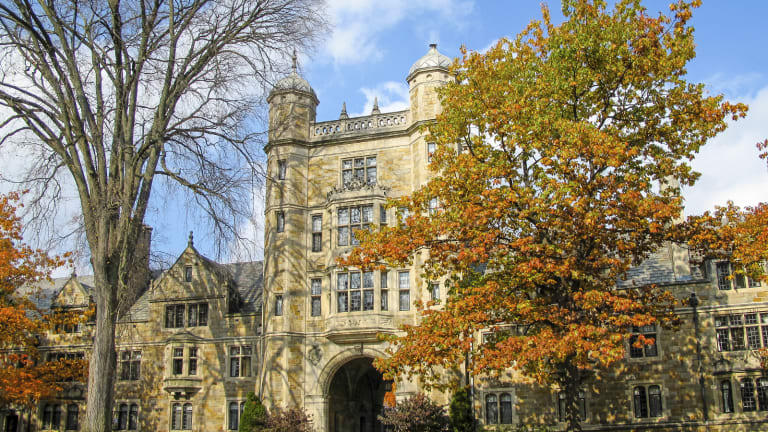 The Obama College Rating Plan Does Not Rate Very HIghly With Higher Ed Honchos
Bland benchmarks and plain vanilla data leave observers yearning for the full monty.
NEW YORK (MainStreet) — With the year winding down, the Obama Administration took the wraps off its College Rating Plan—perhaps so it would have something to show for what was a significant call out in the State of the Union address, almost three years ago.
Highlights of the plan consist of benchmarks that the industry saw coming: student loan repayment rates and job market results, student completion rates and stats on the amount of Pell Grant funds being awarded. But there was little to suggest how similar colleges will be sized up—or rated. When ratings do appear, there is not much clarity about what they will look like if the Department of Education (ED) will publish a single, composite rating or a series of ratings.

WATCH: More personal finance videos on MainStreet | More videos from Scott Gamm
View Today's Auto Loan Refi Rates
A done and dusted rating system is not expected until the 2015-16 academic year, and by 2016, the Obama administration will have left town. While there's still time, many felt that the industry was back where it started.
In what may have been an attempt to lower expectations, the Department of Education (ED) said in a statement, "Relatively simple metrics like the percentage of students repaying their loans on time might be important as consumers weigh whether or not they will be able to handle their financial obligations after attending a specific school."
Others saw half-measures, rather than anticipated solutions.
"Right now, prospective students and their families lack access to comprehensive and useable information for one of the biggest financial investments they'll ever make," said Jennifer Wang, policy director at Young Invincibles, an organization focused on issues affecting those 18-34 years of age. "Taxpayers should not write a blank check to schools that fail to serve students." 
"If after nearly a year and half of work, this is all the Department can muster, it seems to support the long held belief by many in higher education that while a college rating system is admirable in theory, it is not feasible to create metrics that definitively assess the quality of so many institutions across the country," said Steve Gunderson, president and chief executive of the Association of Private Sector Colleges and Universities, Steve Gunderson, in a statement.
Obama announced the ratings plan at the University of Buffalo in campaign-style bus tour of New York state and Pennsylvania in 2013. The following month U.S. Secretary of Education Arne Duncan was defending it against attacks from Terry Hartle of the American Council on Education. The American Association of Land Grant Colleges and the National Association of Student Financial Administrators urged a competing system, and the American Council on Education dismissed it entirely. Members of Congress turned it into a political football and presumed chair of the Senate Health, Education, Labor and Pensions (HELP) Committee Lamar Alexander, who will take over for the departing Tom Harkin, is not a fan.
Since the bus tour, critics have said that what ED has come up with is more a progress report than a stake in the ground that will determine a future path.
For-profit colleges, for example, were in the cross-hairs of the college rating program when it was first conceived, but the gainful employment rule that was released in November was criticized for eliminating a key accountability measure for career education programs. The Institute for College Access and Success said, "As a result, many programs that would have failed the draft rule will now pass the final rule. While some argue that this change was made to benefit public institutions, it's clear that for-profit colleges – and the University of Phoenix in particular – were the biggest winners."
But the over-riding concern seems to be that there is really no there there, and it was unclear when anything of substance would emerge.
--Written by John Sandman for MainStreet