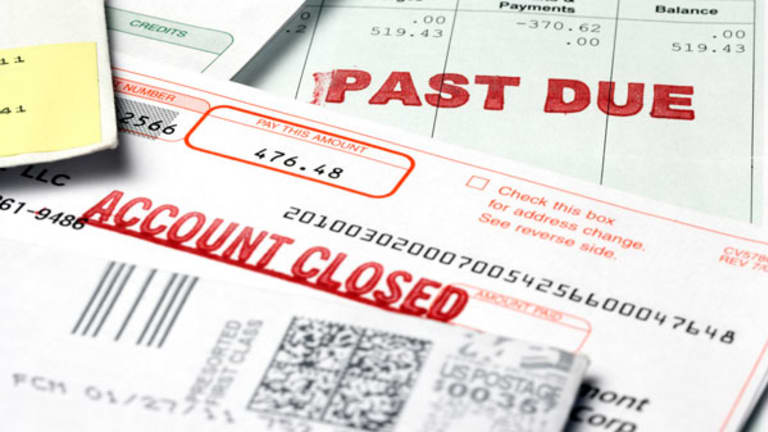 The New Rules Against Bullying by Debt Collectors
The FTC has slapped a debt collector with a $3.2 million fine and ordered an end to certain procedures.
NEW YORK (
) -- The bigger they are, the harder -- and louder -- they fall.
That's the case with
Expert Global Solutions
, which was slapped with a big fine for onerous and bullying debt collection practices July 9 by the Federal Trade Commission. It
and ordered it to stop "harassing" customers with "allegedly illegal debt collection calls."
The fine was the largest ever levied against third-party U.S. debt collector, and it underscores the problems consumers have been having in fending off aggressive debt collection companies.
The FTC alleges that Expert Global Solutions used unfair debt collection practices such as calling consumers several times per day, calling after consumers asked them to stop, calling before 9 a.m. and after 5 p.m. and calling consumers at their workplaces even if their employers had strict regulations against debt collectors calling.
Also see: There's a Debt Storm Brewing>>
Federal regulators want to put a stop to that -- right now. Under the proposed order, the defendants must:
Stop falsely representing that they will not call a number to collect a debt.
Not harass, oppress or abuse a consumer while trying to collect a debt.
Not communicate with third parties about a consumer's debt.
Not communicate with a consumer at his or her workplace if it is clearly inconvenient or prohibited by the consumer's employer.
Except in limited circumstances, cease communications if a consumer has requested no further contact or if a consumer refuses to pay a debt; and not violate any provision of the Fair Debt Collection Practices Act.
That should send a strong message to debt collection companies, but other than government intervention, what can consumers do to minimize aggressive behavior from those firms?
Direct action is the best strategy, says John Heath, a directing attorney at
Lexington Law
, a Salt lake City consumer credit repair service.
"
can happen to anyone, but sometimes debt collection can be performed by someone who uses shady or illegal tactics to coerce you into paying a debt," Heath says. "These tactics can include threats of violence or harm against you or a loved one, a threat to publish your name if you refuse to pay the debts or calling you several times per day. Others include claiming that the collector is a governmental official and telling you that the police have been called to take you to jail you don't pay the debt."
Heath says these practices are illegal and abusive, and that nobody should be subjected to them. "If you are or have been subject to this type of abuse or harassment you should immediately make a complaint to the FTC and your state attorney general's office and find a private attorney who can help leverage federal and state law to protect you and prosecute the offender."
Also see: 4 Tips to Tackle Your Midyear Debt>>
Lexington Law lists some other steps you can take if you're being harassed by a debt collection agency:
Confront the debt collector in writing.
Under the Fair Debt Collection Practices Act, consumers have the right to formally request "debt validation" with collection agencies. Such actions require that collectors document fully the history of the debts as well as their right to collect such obligations. When debt collectors can't provide substantiation, they must cease collection activity.
Be aware that debt collectors must operate under certain rules.
A collector may not contact you after 9 p.m. local time. In addition, debt collectors may contact third parties, but only to find your work or home addresses and telephone numbers -- and they may not do so more than once. If you are represented by an attorney concerning the debt, the debt collector must contact the attorney instead. Debt collectors
tell your neighbors, employers or other third parties that you owe a debt or that they are trying to collect an obligation.
You have the right to negotiate with a collection agency to settle any debt for less than what you owe: Many collectors will agree to discount such debts if you can arrange to pay the lesser amount within an agreed time. Many collectors may also consent to a payment plan over time.