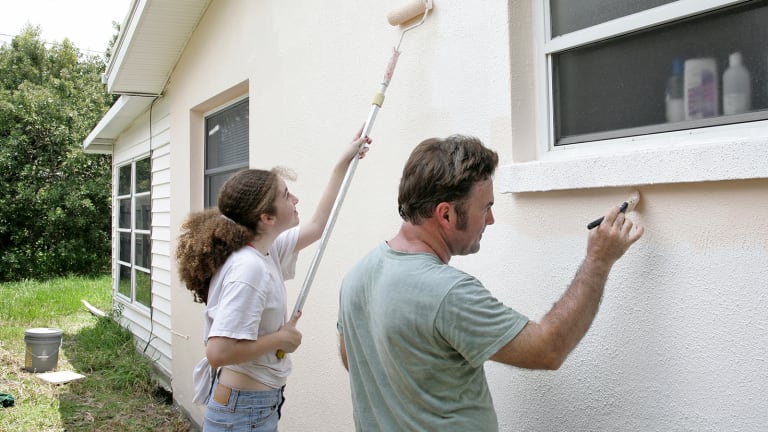 Tapping Into Your Home Equity for Emergencies, Tuition or Home Improvement
Homeowners who have amassed equity in their houses, especially as valuations have risen in many metro areas, can utilize the money for emergencies, college tuition or to make home improvements.
Homeowners who have amassed a substantial amount of equity in their houses, especially as valuations have risen in many metro areas, can utilize the money for emergencies, college tuition or home improvements.
The value in home equity rose from September 2015 to September 2016 by $1.02 trillion, according to the Federal Reserve as the real estate market has stabilized.
The increase in home equity gives homeowners flexibility and more lending options such as obtaining home equity lines of credit (HELOCs) and home equity loans (HEL). HELOCs are often favored by consumers who do not need to access cash immediately but want the option to draw down on their line of credit as they need it, such as when they need to make an emergency house repair or pay for college tuition. Until a homeowner accesses the line of credit, they are not accruing interest or making monthly payments.
The loans require consumers to borrow a set amount of money and make equal installments during a 10- or 15-year period, but the current interest rates are more favorable than credit card rates and average 5.2%, according to Bankrate.
Lines of credit typically give homeowners a 10-year period and the funding is available for use like a credit card. Another advantage is that consumers make interest-only payments until the draw period ends. The current interest rates average 5.12%.
The current low rates are beneficial to homeowners who need the additional capital, said Jeff Golding, chief growth officer at IRH Capital, a Northbrook, Ill.-based financial company.
"The best time to get a loan is when you don't need it," he said. "Homeowners who receive a HELOC are not paying interest until they borrow against it. If you need thousands of dollars right away, you have it available at a really low rate."
Obtaining additional credit before consumers need the money is the best option because their credit scores are likely to be higher.
"Consumers are less likely to be overextended and in better financial situations, so they will qualify for a loan or line of credit at lower interest rates," Golding said.
Many homeowners opt to use the equity from their house when they need to conduct repairs or eliminate high interest credit card debt, said Bruce McClary, spokesman for the National Foundation for Credit Counseling, a Washington, D.C. non-profit organization. "It can be a smart move that improves your financial circumstances," he said. "Before borrowing, it is best to shop for the best rates and determine if there is enough equity to cover your needs."
Determining the terms of repayment ahead of time helps to figure out if either type of debt is a good fit for your budget.
"As a general rule, HELOC rates are likely to be higher than your first mortgage but lower than most unsecured loans," McClary said. "Keep an eye on fees as well. It is wise to avoid borrowing against the value of your home if you can't afford the loan or if you are short on equity. In those circumstances, waiting for a better time might be the better choice."
Homeowners who want to utilize the equity for non-essential purchases such as electronics, a motorcycle of a child's wedding can be in for a surprise in the future.
"Home equity can be a low cost source of funds, but be mindful of what you're using those funds for," said Greg McBride, chief financial analyst for Bankrate, a New York-based financial content company. "Tapping the home equity to take fancy vacations or buy toys is a flashback to 2006, even if the qualification standards now typically require retaining a 20% equity cushion."
If the value of the house is $100,000 and the mortgage amount is $75,000, a bank will only allow a homeowner to borrow $5,000. Since HELOCs have variable rates and are "directly exposed to the Federal Reserve raising short-term interest rates," consumers should be prepared for higher payments when rates rise, he said.
"Don't be tempted by a low introductory rate only to carry that balance into a higher and potentially increasing rate later," McBride said.
Editors' pick: Originally published March 16.