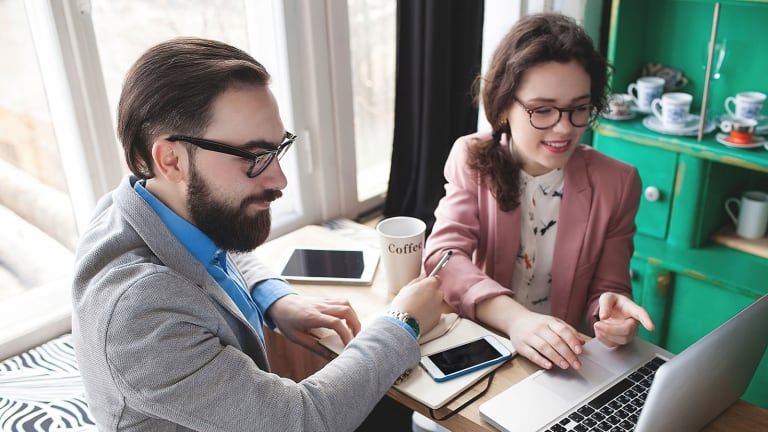 Publish date:
Student Debtors in Trendy Zips Have High Loan Balances
Borrowers in San Francisco's Mission District and Brooklyn's Williamsburg lead the nation for most student debt. The hip zip can be the kiss of death.
Borrowers in San Francisco's Mission District and Brooklyn's Williamsburg lead the nation for most student debt. The hip zip can be the kiss of death.
If you have loans and reside in a hip neighborhood, you probably have a higher student loan balance than a borrower living in a less fashionable part of town, recent studies find.
"The people with these higher debts and higher amounts of income are actually living in the more expensive places," said Stephen Dash, CEO of Credible, a student loan debt refinancing site that conducted a geographic study on debt by zip codes.
San Francisco's Mission District and Brooklyn's hipster neighborhood Williamsburg grabbed the top spots for zip codes respectively for highest student debt balances in the country followed by downtown Dallas's Main Street District, according to a Credible study.
Credible's study is based upon data submitted by borrowers to the Credible site during 2015. The report is only based upon grads who are looking to refinance.
The average debt and income reported to Credible in San Francisco's popular "94110" area was $115,042 for average loan balance with $180,883 average annual income – triple the typical student loan balance and average household income in the U.S.
Williamsburg's "11211" claimed the title for second place with a typical borrower holding $89,666 balance in student debt, earning $116,125 a year, the study reports. For Dallas, the "75201," the city's Main Street District, clinched third place with a typical borrower in that zip earning $105,462 annually and holding $83,653 in student debt.
Affluent neighborhoods have higher student loan balances with borrowers making more salary-wise, says Kayva Vagul, a research analyst at Washington Center for Equitable Growth's "Mapping Student Debt" project.
Findings from the "Mapping Student Debt," which geographically plots data by median income, student debt balance and delinquency found similar results to the Credible study with one additional trend. Residents in expensive zip codes with higher wages tend to be less delinquent on their loans.
Vagul says this same trend is replicated in most U.S. metropolitan cities with a neighborhood context and vice versa in lower income areas where borrowers have a higher rate in delinquency and lower student loan debt.
"If you're looking at New York where median income is between $80,000 and $100,000 per household, it really displays this trend," Vagul says. "The Manhattan area has extremely high average loan balances levels, even some astronomically high, but lower delinquencies." 
As median income increases in a zip code, so does the average loan balance, until income reaches approximately $140,000 and then the relationship becomes flat, the Equitable Mapping Student Debt study finds.
The Pew Research Center found that college-educated householders with student debt have one-seventh the wealth of people without debt, including borrowers who are considered to be high earners.
Top tier cities New York, San Francisco and Dallas attract a number of graduates with advanced degrees in medicine, law or business administration, student loan experts say.
"Generally, cities have jobs and that is why so many of us live in cities because that's where the opportunities are for earning money," said Heather Jarvis, attorney and student loan expert.

Many grads with advanced degrees tend take out the larger amount in loans, because they are able to carry bigger debt burdens with their sizable salaries after their finish their program.
"If you take a snapshot -- even above 50% in terms of debt ratio is living above their means," Dash said. "If you're a physician, then your income is expected to rise steadily over the course of your career. You're looking at the stability of return."
The general rule of thumb is to borrow less than the amount you anticipate earning in your first year of employment, student loans experts say.
Borrowers may be earning more in San Francisco's "94110," known as a tech hub, but the debt to income ratio for those student debt-ridden residents is high. The debt-to-income ratio these borrowers is 64% – slightly lower than Brooklynites in Williamsburg who hold a hefty 77% in debt-to-income, according to the Credible debt study.
"Student loans don't care how expensive the cost of living is, and that's one thing to bear in mind when reviewing a particular [work] position," says Jarvis, who conducts trainings on managing student loans. "Living in a more expensive location is going to mean that you have less money in your pocket."
Some student loan programs have income drive debt repayment, but location is not taking into consideration under any of these debt repayment plans.
"But, we should try to avoid having our student loan debt make decisions on where we live and who we marry," Jarvis advises.