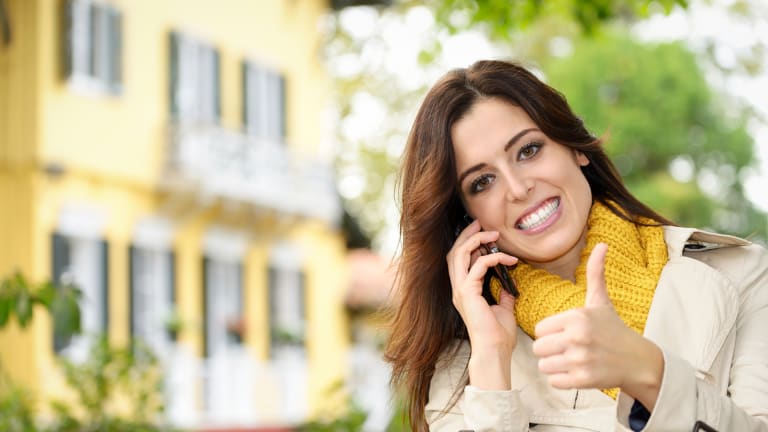 Stricken With Student Loan Debt And Still Purchasing Homes?
Student loan borrowers should not just count themselves out from buying a house because they have accumulated a large amount of debt.
NEW YORK (MainStreet) — After amassing $130,000 in student loans for her three degrees, Kimberly Howard Klindt found it daunting to purchase her first home, but the physician assistant in thoracic surgery was tired of paying rent.
Being vigilant about paying her bills on time each month helped Klindt and her husband, Chris, purchase a home in Durham, N.C. because her credit score has always been over 800, far above average. With only five years left on her student loans, the 38-year old forged ahead with obtaining a mortgage in 2014 instead of waiting.
"It was the perfect house, and we got an amazing deal in an area that is appreciating in value," she said. "If we had waited much longer, buying near downtown Durham wouldn't have been in our budget."
How Student Loans Are Viewed By Lenders
Student loan borrowers should not just count themselves out from buying a house just because they have accumulated a large amount of debt. Potential homeowners can qualify if their debt to income ratio is 45% or less, said Mike Mahoney, the chief underwriter at Genworth Mortgage in Raleigh, N.C. A potential borrower who earns $50,000 in salary each year cannot have more than $1,875 in total debt each month before taxes to qualify.
Even if you have $100,000 in student loans, borrowers can still be approved for a mortgage, he said.
"It's all relative – we've seen borrowers with debt over $100,000 every day, since borrowers are utilizing different types of payment options for student loans," Mahoney said.
Other Debt and Criteria Play a Factor
While the amount of student loan debt is a factor, lenders look at other criteria as well. A red flag occurs when borrowers use ultra-low payment plans that allow them to pay with monthly installments smaller than a fully amortized amount. Such an example would be someone with a $360,000 student loan debt with a $10 per month approved payment plan, Mahoney said.
"While this lowers the borrower's monthly costs, hypothetically freeing some income to take on another monthly payment, we'd rather see graduates making a good faith effort to take responsibility for their debt," Mahoney said.
Borrowers with lower FICO scores can "paint a better picture of their financial history" by including letters of explanation, bank account statements, retirement accounts and rental payment history.
"An underwriter may still consider low FICO borrowers who have a long credit history and have generally always paid on time, save for a one-time event," Mahoney said.
The amount of debt you owe is not as important as paying all your bills on time, he said.
"Keep your credit history as clean as possible," Mahoney said. "It's a lot easier to do that than to try and repair it."
Mortgage lenders look at student loan debt the same way as an auto loan, credit card or any other type of loan, said Vicki Bott, a senior vice president at Wells Fargo Home Mortgage in Des Moines, Iowa. Lenders look at how the borrower manages his debt.
Not only do lenders want to see an ability to make your monthly mortgage payments, it's also good to have money in the bank such as a rainy day fund for expected repairs for a roof leak or broken washing machine.
"A good rule of thumb is to have savings that equal at least six months of expenses," she said. "This can illustrate to a lender that you are financially responsible and capable of managing a home loan."
While credit unions are not less lenient when it comes to approving mortgages for borrowers with a large amount of debt, they do have a more "personal relationship" with their clients, said Kevin Murphy, a senior financial services consultant with McGraw-Hill Federal Credit Union in East Windsor, N.J.
Determining your credit score ahead of time can help speed up the process. If a credit score is below 620, it is very challenging to get a mortgage while a score of 740 is considered the "A+" top tier and the more favorable score, he said.
"People with low credit scores may possibly find mortgages at a small community bank that have portfolios of their own loans," Murphy said. "When an institution has their own portfolios of loans, they do have some greater flexibility."
In addition to handling monthly loan payments, mortgage lenders want to know that borrowers can manage other financial responsibilities that come with homeownership like property taxes, homeowners insurance and maintenance of the home, said Bott. Mountains of student debt are not a deal-breaker in getting a mortgage; the borrower, though, has to prove he can handle all the attendant financial responsibilities. 
--Written by Ellen Chang for MainStreet