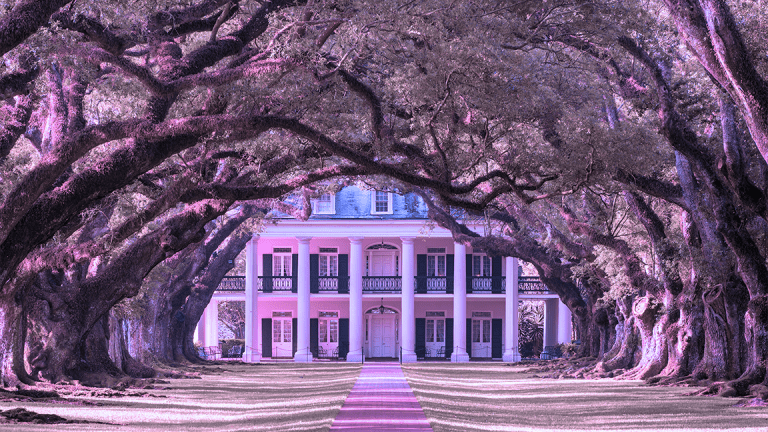 How to Know If a Home Equity Line of Credit Is for You
HELOCs are gathering steam again, as the economy brightens. But if you use them, do so wisely.
Leo Biyev, an entrepreneur in Sharon, Mass. and founder of roofcalc.org, a tool for homeowners to estimate fair roof replacement costs, has a goal.
It's to save $25,000 in interest on his home loan and pay off the entire loan in five to seven years' times.
He's taking a unique path to meeting that ambitious goal.
"My plan is to deposit $4,000 or more every month into a home equity line of credit," he says, noting he's in the process of converting his 30-year mortgage loan to a HELOC.
Of the $4,000, $1,000 will go to interest, $500 to the loan principal and $2,500 to a loan principal pay down, he says. "In just 12 months, my principal balance will be reduced by $36,000, and my monthly interest will go down from $1,017 to $852," he says.
Biyev freely admits his plan only works for homeowners who earn much more than they spend, and that owners "living paycheck to paycheck" should explore his HELOC-centered mortgage loan repayment plan.
"My basic premise is to treat HELOC as a checking account and dump all available cash into HELOC," he says.
Biyev is representative of a new class of financial consumers who view home equity lines of credit as a valuable money management tool, a trend that seems to be growing as the economy improves.
Data from Irvine, Calif.-based Attom Data Solutions show that HELOC originations rose 4.2% from 2015 to 2016 and are up about 190% since 2011, when HELOC activity was at rock bottom. Attom also notes the average individual HELOC loan amount stands at $202,121, up from $154,782 just before the start of the Great Recession, back in 2006 and 2007.
So what are home equity lines of credit and can they work for you?
"A home equity line of credit is a revolving line of credit secured by a borrower's primary or secondary home and provides them a credit line to use for larger purchases, expenses like temporary cash flow and debt consolidations," says Mary Jane Corzel, senior vice president at Bryn Mawr Trust's retail credit center near Philadelphia.
With a HELOC, the borrower is using the available equity in his house as collateral for the line of credit, Corzel explains. "A credit line is placed on the home for the amount of the HELOC, usually over a ten-year draw period," she says. "Once established, borrowers can draw money from the line. As they repay their outstanding balance, the amount of available credit is replenished and is then available for them to borrow again. This availability concept is similar to a credit card."
Fees and rates can vary from lender to lender. "Some lenders offer no or limited closing costs, while others may charge for things like credit or property appraisal to ascertain the creditworthiness of the borrower and value of the home," Corzel adds. "Most HELOC rates are floating, meaning the rate fluctuates based off of an index like the Wall Street Journal Prime Rate and may have a margin added or subtracted during the course of the loan."
Figuring out whether a HELOC is for you depends on your unique household budget needs.
"HELOCs are generally a good move for most families," says Todd Burkhalter, CEO at Drive Planning, a financial advisory in Johns Creek, Ga. For example, gaining access to your home's equity can be a strategic move in emergency reserve planning, Burkhalter notes.
"It certainly isn't the first go-to option in an emergency, but if there is a death, disability or job loss one, they can work," he says. "One caveat is that these families have to be disciplined enough to not tap into these funds for frivolous consumer goods."
If you're in the market for common personal financial benefits like lower interest rates or to streamline debt loads, home equity lines of credit are worth a look.
"HELOCs offer the benefits of leveraging home equity through a line of credit, and they offer lower interest rates than a credit card," says Mike Kinane, senior vice president of consumer lending at TD Bank. "Consumers can use HELOCs to consolidate debt, pay for education or a large purchase, like a new car of a wedding."
If you're in the market for a home equity line of credit, Kinane strongly advises focusing on the interest rate, and to keep on looking if it's too high. Otherwise, know going in that constant, timely repayment of the loan is a big deal with home equity lines of credit - late payments can negatively impact your credit score.
So be vigilant about payments and diligent about only using HELOC cash for necessary expenses, and not for regular online shopping visits or for beach vacations in Isla Tortuga.
Do that, and a home equity line of credit just might work for you.
More of What's Trending on TheStreet: