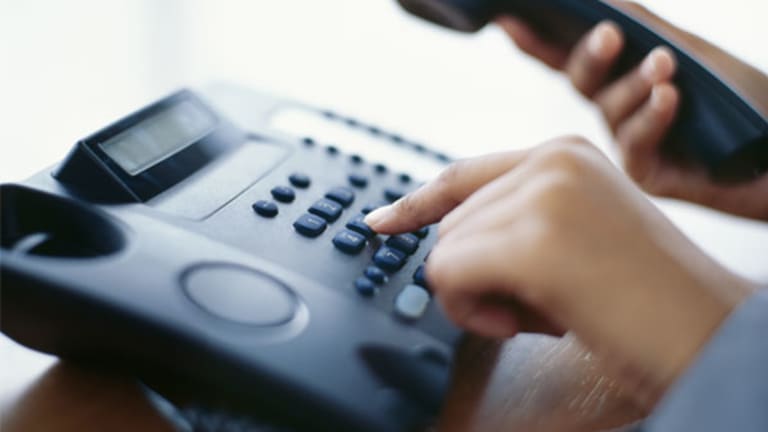 Publish date:
Rural Areas Give Incentives to those with Student Loan Debt
Rural areas are trying to attract recent grads by promising debt relief. But is that enough?
Rural areas are trying to attract recent grads by promising debt relief. But is that enough?
By Jen Kornreich Geller
NEW YORK (
) --Last year after completing her master's degree, Dayna Bechard Elliott, 34, took some major risks few would consider. She quit her corporate job in Kansas City and moved to Tribune, Kansas (population: 741) to open a restaurant with a business partner. Burdened with $30,000 in student loan debt, she admits this life change could have been a recipe for financial failure. But Elliott had a big safety net: the state of Kansas would help to pay off her student loans as long as she lived in a rural part of the state.
An increasing number of cities and states are trying combat dwindling populations-commonly known as the brain drain- by luring recent graduates to their areas offering economic incentives such as college loan reimbursement and tax exemptions to those who move there. With student loan debt in the U.S. fast approaching the $1 trillion mark and the majority of those loans at $10,000 or more, this perk is becoming increasingly attractive.
Kansas has implemented Rural Opportunity Zones (ROZ) offering $15,000 in college loan debt repayment and in some cases waiving income tax for up to five years for moving to one of these 50 rural counties. Jobs, which are more elusive in other parts of the country, are not a problem here.
"We need skilled labor in these areas," said Chris Harris, program manager with the Kansas Department of Commerce. "The population is aging. We need doctors, lawyers, teachers and people to take over small businesses as the older generations retire here. It's an aging and shrinking population and we need educated people to do these jobs."
In fact, only 10% of the jobs open in these rural counties are farming jobs. The vast majority of them are in healthcare, education and other white-collar professions. According to Harris, 98% of the 420 people already taking part in the program have secured employment.
But life in rural Kansas is probably how you'd imagine it. "It's desolate and for a single person it's even more difficult." explains Jordan Kinsey, who moved to Norton, Kansas (population: 2,900) to teach music at the local high school.
Kinsey, a native of Paducah, Kent. says he might not have taken the job if it weren't for the ROZ program with debt repayment and income tax exemption. But weekends are particularly hard, admits Kinsey. "I try not to be in Norton on the weekends," he said. "I'd rather drive three hours to Lincoln or Kansas City than stick around."
"My social life is non-existent now," says Elliott. "Living here without my friends has definitely been the biggest challenge for me. I'm happy and I'm consumed by work, but I miss having my group of friends. Skype and Google Hangout have been incredible tools for my sanity."
Elliott's restaurant, Elliott's GastroPub, is the only bar in about five counties to have a full liquor license. So even if she doesn't have much of a social life, she is providing one for others.
The Boons for Cash-Strapped Municipalities
In Niagara Falls, New York, population equals money. In the 1960s, Niagara Falls was a metropolis of over 100,000. Now, the city's population is hovering around 50,000. And that figure is key. Below 50,000 means it is no longer a city and would not qualify for HUD funding. Seth Piccirillo, director of community development in Niagara Falls, helped create a program to entice local area graduates into staying.
Niagara Falls is launching a program this spring that will give about $3,500 toward student loan repayment to graduates who move there. Piccirillo says new housing units and good commute times to Buffalo and other parts of Western New York along with debt repayment will hopefully encourage people to explore moving to and staying in the city.
"Every person counts when it comes to our population here," Piccirillo said. "It may be a small program now, but it was just an idea we had last summer. We're hopeful that people will check us out and see what we have to offer."
While it may be difficult to picture Niagara Falls becoming the next Brooklyn or envision a recent grad forgoing San Francisco or Chicago for rural Kansas, these programs are catching on. About a third of the ROZ applicants come from out of state, including some from Florida and Texas. Neighboring Nebraska and Oklahoma are considering similar programs. And with only an initial $200,000 grant to fund the program last year, Niagara Falls has secured an additional $450,000 in funding for capital improvements to help develop housing for the participants.
Is the Debt Relief Attractive Enough?
Still, there are perils to the programs. Necessities like housing have proved problematic in some counties in Kansas. Kinsey, the music teacher in Norton, Kansas, says he still has to drive 20 minutes to get to his job despite all the empty real estate, and Elliott says that it's a 90 minute drive to the nearest Target. The lack of a social life and opportunity to meet potential partners may limit how long people in their 20s and 30s stay in these areas once they get their loans paid down.
"It's really up to these counties in terms of how much they want to invest in this program," says Harris, from the Kansas department of commerce. "If they want younger people in leadership positions in quality jobs, then they will invest in building new housing and catering to their needs."
But for Elliott, the move was worth it, at least at the moment.
"I put everything on the line to achieve my dream," she said. "The ROZ student loan program has taken the burden off my personal finances, and I worry less about how to pay back my student loans and focus more on trying to build a successful business."