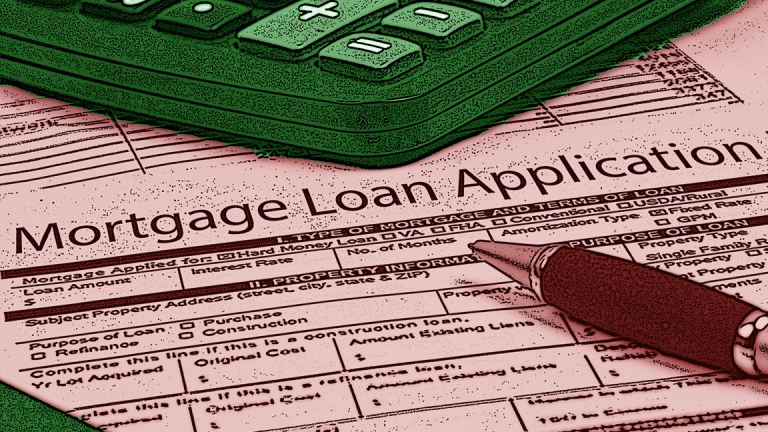 In Your 60s: Refi or Reverse Mortgage?
Older homeowners who need income have an interesting choice. Should they refinance their home or turn to a reverse mortgage?
Todd Huettner, founder of Huettner Capital, in Denver, Colo., says he fields a common question from his 60-something clients: how can they use their home to generate more income, to pay down debt and to take advantage of their home's liquidity?
"I work with clients to answer those questions nearly every week," says Huettner. "There is no silver bullet, because each option has its own pros and cons. Therefore, people really need to understand the options to find the one that works best for their situation."
Other than selling their home, Huettner tells his clients there are three options to leverage the equity in your home. "You can use a reverse mortgage, a cash-out refinance with a traditional loan and a home equity line of credit (HELOC)," he says. "Each option has its own benefits and drawbacks and each client situation has its own needs so it's important to understand them thoroughly." 
Here's how Huettner rates reverse mortgages and refinancing in terms of pros and cons:
Reverse Mortgage
* Pros - No monthly payments, no loan qualification and the ability to take equity in a lump sum, as an annuity or as a line of credit.
* Cons - High up-front costs, higher interest rates, sale/repayment requirements and limited access to equity.
Cash-out Refinance (with traditional loan)
* Pros - Low fixed rate and fees.
* Cons - Monthly payments and equity must be taken in a single lump sum at closing.
Cash-out Refinance (to consolidate all current debt and an additional fixed amount for expenses with a HELOC for additional funds later.)
* Pros
- Consolidates all current debt to a single fixed rate loan with lowest rate and fees.
- Liquidates an initial amount of equity to cover expenses for an initial period with a low fixed rate
- Obtain a HELOC for additional expenses beyond the initial period and surprises.
- Avoid high rates and fees as well as restrictions on reverse mortgages. 
* Cons - Monthly payments, paying interest on some funds prior to needing the money.
In most cases, a reverse mortgage is best when you're 62-years-old or older and you don't have any other options, Huettner says. "In other words, you don't have other savings, investments, income, or family members for help or to leave an estate," he notes. "A cash-out refinancing loan is best when you will be in the house for less than ten years and have a chunk of debt to consolidate and other income," he says.
Huettner says the HELOC/refinancing hybrid option is actually the "best option" for many people, because it offers the most flexibility with respect to costs and risk.
"Taking out an initial amount of equity to cover two to five years of expenses at a low fixed rate and having a HELOC for unplanned and future expenses provides a blend of low cost and risk with flexibility," he explains. "Combined with their other assets life insurance and retirement assets, this plan allows people to cover five to ten years of anticipated expense at a fraction of the cost of a reverse mortgage."
Not all financial experts agree with that outlook.
"If at all possible, it's best to maintain a regular mortgage as long as possible or refinance into a lower payment while you are working," says Patrick Krull, a loan officer at Movement Mortgage, in Oxnard, Calif., who handles both regular mortgages and reverse mortgages.
"The biggest reason is the nature of reverse mortgage itself, where a borrower has access to a portion of the equity in the property," Krull states. "The equity is determined by the borrower's age and appraised value, so the older the borrower and lower any existing loan amount the more equity they have access to. Additionally, for many new or near retirees, the home they are currently living may become a short-term proposition."
"Depending on time frames, a refinance into a five-or-seven-year adjustable rate mortgage could make sense for homeowners in their late 50s and 60s, to lower current mortgage obligations prior to relocating to a new residence where a reverse mortgage would make more sense," he adds.
A refinancing deal requires the borrower to qualify based on credit and income analysis, whereas a reverse mortgage is much simpler to gain approval. But that's usually not enough. "In the end, while the borrower is employed -- and can afford the payments -- a regular mortgage is almost always the best option," Krull notes. "Once they become retired or are within a few months of that life milestone, then a reverse mortgage can make sense."
A reverse mortgage isn't ideal but may work in unique situations, other financial experts say.
"A reverse mortgage is never desirable, but in desperate circumstances may make sense," says Peter Quince, who produces real estate education courses at AtYourPaceOnline.com.
"If you think your home won't sell for anything close to its value and there's no family poised to inherit the home who can help repay a refinance, if needed, or if the refinance rates are lousy, a reverse mortgage may not be a terrible decision," Quince says.
However, realize that, with a reverse mortgage, the bank only pays a portion of the appraised value -- may be as high as 75% or as low as 50% - and there are fees property taxes in play. "More often than not, a reverse mortgage is an act of desperation, not financial management," he says.
The takeaway? Whether you opt for a reverse mortgage, cash-out refinancing, or even a hybrid HELOC/refinancing deal, know that your financial situation is unique.
Consequently, sit down with a financial professional well-versed in your money management needs, and take time to weigh those pros and cons, before you sign on the dotted line.
More of What's Trending on TheStreet: