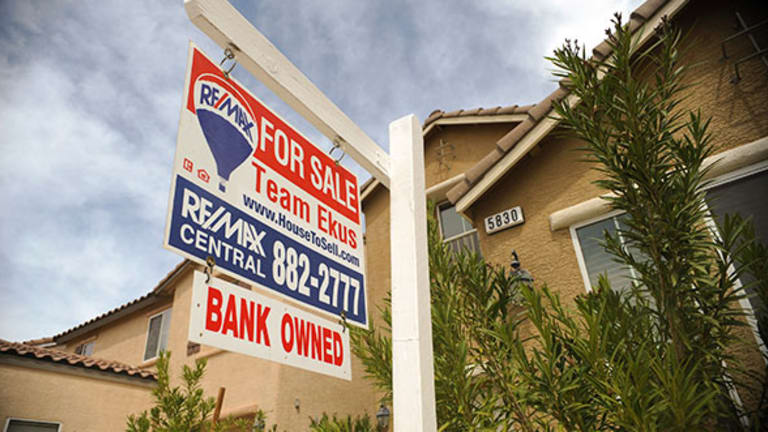 New Reverse Mortgage Policy Leaves Widows and Widowers Homeless
HUD was ordered by a federal judge to revise its reverse mortgage policies only after AARP sued along with the Mehri & Skalet law firm.
NEW YORK (MainStreet) — Karen Hunziker was just 60 years old when her husband, Charles, secured a reverse mortgage on their Pollock Pines, Calif. home. At the time, Hunziker was advised by the mortgage broker to remove her name from the title in order to qualify for the loan.
"We were both very concerned that I could be giving up my property rights, but the salesperson assured us I would be protected until 62 years old when I would be put on the title," said Hunziker.
However when she turned 62, Hunziker and her husband were informed by an attorney that the only way she could be on the title would be to refinance into a new reverse mortgage. She was subsequently told the couple would need to contribute $60,000 in order to get a new loan.
"That was impossible because of the first reverse mortgage," said Hunziker, who works as an artist craftswoman.
Although the couple had lived in the home for 19 years, Hunziker received a foreclosure warning letter from Financial Freedom some ten days after her husband passed away in May 2014.
The mortgage servicer reportedly told Hunziker that it plans to foreclose the marital property in May.
That's because Hunziker is a non-borrowing spouse.
"Married couples were not informed that the consequence of taking the non-borrowing spouse off the loan could be that HUD [the Department of Housing and Urban Development] would allow the servicer to later foreclose on them,"  said Kevin Stein, associate director at the California Reinvestment Coalition. "We believe HUD allowing these foreclosures is both against the statute authorizing this program and contrary to how these loans are advertised as safe financial products to provide extra income while remaining in your home."
Although it was legal for brokers to make the mortgage only to Charles Hunziker, it wasn't accurate to say that his wife, Karen, could be added to the mortgage when she turned 62 or that she wouldn't face foreclosure if the older spouse passed away.
"HUD knew that reverse mortgages were being originated to only one spouse yet still allowed foreclosures on the surviving spouses, which is why they got sued," Stein told MainStreet. "These foreclosures are contrary to how these products were marketed and to the statute authorizing these products." 
HUD was ordered by a federal judge to revise its policies to address this problem after AARP sued HUD along with the Mehri & Skalet law firm. As a result, HUD introduced the new policy in January 2015. "HUD has betrayed its obligation to seniors ... the reverse mortgage program is supposed to protect," said Craig Briskin, a partner with Mehri & Skalet in Washington, D.C. "We will continue to fight until HUD obeys federal law and protects spouses of reverse mortgage borrowers from foreclosure."
But even HUD's new reverse mortgage policy won't protect Hunziker.
"After a borrowing spouse passes away, the reverse mortgage servicer could assign the loan to HUD however even if the servicer chose this option at their discretion, the surviving spouse would then need to make a large, lump-sum payment to meet the principal limit test, which is something that most surviving spouses are unable to do," said Stein.
Another problem with the new HUD policy is its restrictions.
"The policy is dependent on servicer discretion, so if the servicer doesn't want to provide relief, they don't have to," Stein said.
— Written for MainStreet by Juliette Fairley