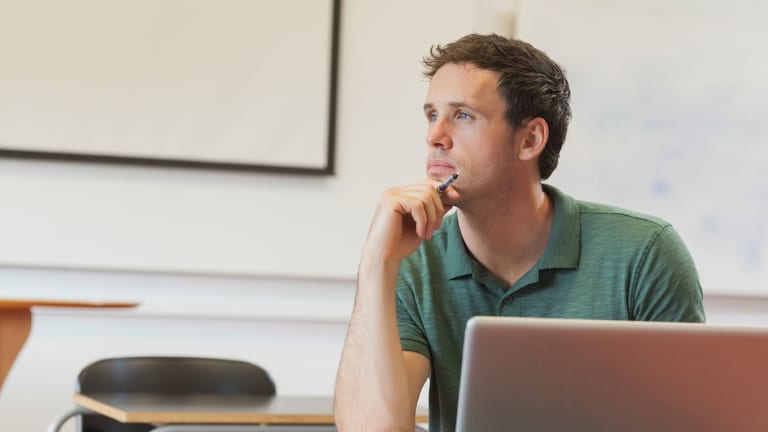 Navient Gets CFPB Warning That Its Day In Court May Be On the Horizon
Student loan servicer is in the consumer federal regulator's cross-hairs for jobbing its customers.
NEW YORK (MainStreet) —The Consumer Financial Protection Bureau (CFPB) has taken on for-profit college ITT Tech and the now-shutdown of Corinthian Colleges. Could private student lender and loan servicer Navient be next?
Last week the CFPB sent the Newark, Del.-based Navient (NAVI) - Get Navient Corp Report a letter stating that the Federal regulator had evidence that Navient violated consumer protection laws. Navient acknowledged this notification in an 8-K filing with the Securities and Exchange Commission (SEC) last week.
The 8-K stated, "On August 19, 2014, Navient Solutions Inc. (NSI)...received a letter from the CFPB notifying NSI that, in accordance with the CFPB's discretionary Notice and Opportunity to Respond and Advise (NORA) process, the CFPB' Office of Enforcement is considering recommending that the CFPB take legal action against Navient."
Navient said that it "continues to believe that its acts and practices relating to student loans are lawful and meet industry standards and, where applicable, the statutory contractual requirements of NSI's other regulators," the SEC filing stated. "As such, NSI intends to make a NORA submission to the CFPB," where Navient would answer the CFPB's allegations.
"We can't comment on or confirm potential enforcement activity," said CFPB spokesperson Moria Vahey. Actions against ITT Tech and Corinthian Colleges began with similar letters.
The broader student loan crisis may drive what the CFPB does next--or has already decided to do. As student loan debt hits the $1.3 trillion mark, more borrowers continue to fall behind as interest on unpaid loans capitalizes. Increasingly, student loan servicers are becoming the focus of regulators as they investigate the possibility that servicers have illegally charged their customers. Having to cough up fraudulent fees will put many borrowers even further away from retiring their debt.
If the CFPB decides to act, Navient, which processes more student loan payments than any other servicer, won't be a stranger to the long arm of the law. Federal authorities launched an investigation two years ago that concerned overcharging borrowers, when the company was known as Sallie Mae. In 2014 the Department of Justice accused the company deliberately cheating active-duty troops on their student loans for close to a decade. Navient paid $60 million to settle the charges. Student loan advocates have long complained that Navient is a bad actor even as the Department of Education awarded it a contract to service its Federal student loans this year.
Any new enforcement action could force Navient to cough up more refunds to its customers. Navient spokesperson Nikki Lavoie could not be reached for comment. NAVI closed at $12.04 on Tuesday, off its 52-week high of $22.71.