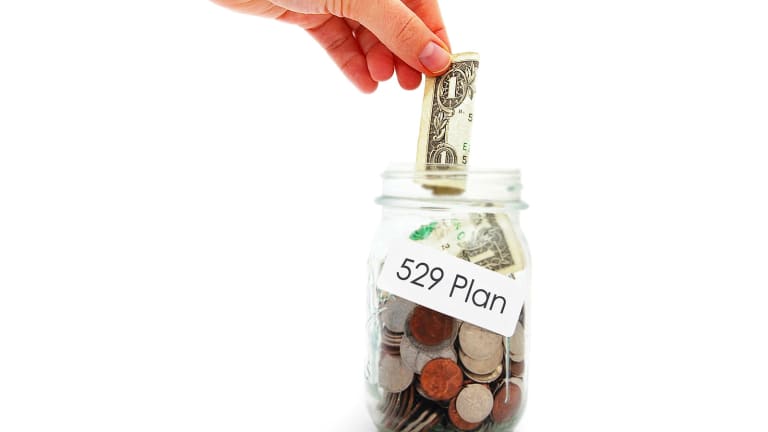 Most Americans Don't Know What a College 529 Plan Is – And That's a Problem
Lack of awareness on college 529 plans is holding U.S. families back in terms of affording college.
Editors' pick: Originally published May 18.
The exploding college debt problem is bad enough without most Americans not knowing one of the best collegiate funding revenue generators on the marketplace - the college 529 plan.
But that's the case, according to the money management firm Edward Jones. In a new report, company analysts say 75% of Americans "don't know what a 529 plan is, compared to 66% in 2015." At the same time, "88% of respondents believe a college degree is important for future employment."
How is that possible, given the fact the skyrocketing college debt issue is front and center in academia and the media, along with across thousands of kitchen tables in the U.S?
"The cost of education remains a top concern for many Americans, and yet the downward trend in 529 awareness persists year over year," says Steve Seifert, principal at Edward Jones. "We must continue to teach individuals and families about the investments, like 529 college savings plans, that offer attractive and practical ways to save for future college expenses. Balancing multiple savings priorities on a month-by-month basis can be challenging, but we cannot skimp on one goal at the expense of another."
If you ask collegiate financing experts, they'll tell you that a 529 plan is a "no brainer."
That's exactly the term used by Sean Moore, founder of SMART College Funding, in Boca Raton, Fla. "529 funds can be used for any qualified educational expenses at any college in the country, as well as many abroad," Moore says. "A 529 savings plan can be passed from one generation to the next and the funds never expire. A parent or grandparent can start saving for children that aren't even born yet in a 529 savings plan. In addition, you can use or purchase any 529 savings plan from any state."
Moore does offer a warning, though. "Which state you purchase your 529 savings plan from should be considered carefully," as different states have different college funding plans.
To get the most from a 529 plan, get creative, and get the whole family involved. "A great way to leverage a 529 plan is to have grandparents superfund a 529 plan by contributing five years all at once," says Robert Farrington founder of The College Investor. "Grandparents can make a five-year election, where they contribute the maximum allowed for five-years all at once. This equates to a $70,000 contribution."
The move also helps the grandparent with estate planning, by putting their assets in a tax deferred account for the benefit of their grandchild, Farrington says.
Sallie Mae, one of the leading college financial services companies in the U.S., recommends following a 1-2-3 approach when using 529 plans. Here's how Rick Castellano, a Sallie Mae spokesperson, breaks it down.
1. Open a savings account. "Set up and designate a savings account as your college fund," Castellano says. "Deposit gifts from friends and family, and sign up for free services that let you earn cash back to save for college."
2. Make regular contributions. "Set a goal, and create a routine of adding money," he adds. "Even a little bit adds up over time, and automatic deposits make saving easy."
3. Explore tax-advantaged options. "Put your money to work using dedicated college savings programs like Coverdell Education Savings Accounts, prepaid state college savings plans and 529 college savings plans," Castellano notes.
There's another side of the College 529 plan issue - both the plan's name and its marketing strategy, along with educational efforts from financial services professionals, get an "F" in the eyes of some critics.
"The Gerber college plan is more talked about than the 529 plan, and that really shouldn't be the case," says Joshua Scheinker, founder of Scheinker Investment Partners, in Baltimore. "Plus, financial advisors need to make a better effort to embrace the power of dollar cost averaging into 529 college savings plans. Just as recommending dollar cost averaging into 401(k) plans with mandatory escalations is important, we need to require that our clients begin these savings plans as soon as they have the child's social security number."
Aaron Keller, marketing expert and author of The Physics of Brand, agrees, and even takes the issue up a notch or two. "Change the name - "529 plan" is not a good name - it neither creates curiosity nor describes the real impact of these plans," he says. Keller, who says backyard barbecue conversations "die" when the term "college 529 plan" comes up, suggests more intriguing names, like "pay for college and avoid taxes plan" or "pro-college, anti-tax" fund. "The name does not help average Americans become aware of the plan -- it is designed for financial advisors to discuss with their clients," he adds. "I'd guess more than 75% of the U.S. population doesn't have a financial advisor they can name."
Raising awareness about this investment vehicle is a crucial ingredient to cutting down on the student loan crisis.