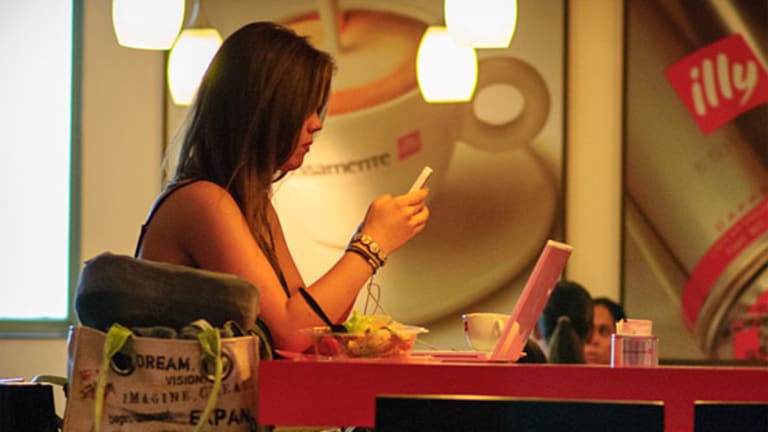 Millennials' Financial Future Isn't Some Dystopian Young-Adult Nightmare
While student loan debt looms and the job market is just starting to strengthen, Millennials are in great position to save and advance their careers.
While student loan debt looms and the job market is just starting to strengthen, Millennials are in great position to save and advance their careers.
The Millennials' financial story is leading to a plot twist in the near future.
Since the recession, the main economic plot points for those ages 18 to 34 included crippling student loan debt (it still does), a dearth of jobs and an arrested financial development (only partially true). However, according to the Deloitte Center for Financial Services, that's going to change dramatically within the next 15 years.
"All that said, I don't recommend taking your eye off the ball on this new generation of investors, as Gen X and Millennials will make up half of wealth in 2030," said Gauthier Vincent, a principal with Deloitte Consulting LLP and the leader of Deloitte's wealth management practice.
Why is that? Well, as job reference firm Allison and Taylor points out, the generation born after 1995 will be entering the workforce this year just as 3 million Baby Boomers are set to retire. That opens the door for Millennials to take those vacated management positions. That, in turn, should jumpstart savings that Millennials have only just started considering.
In a recent survey of Millennial workers by The Principal, 63% report they started saving for retirement before age 25. However, less than a third are saving at least 10% of their salary through their employer-sponsored retirement plan.
"It's great to see young savers getting started early," said Jerry Patterson, senior vice president of retirement and investor services at The Principal. "But just as important as saving early is saving enough. Our analysis over the years has found that saving 10% of your salary, plus any employer match, over the course of a working career is the key to achieving a more secure retirement."
Still, Millennials have been trying to make savings a part of their routine even during tough stretches. Roughly 66% of Millennials have established a monthly budget and 35% use a digital-budgeting system. More than half (57%) of Millennials have an emergency savings fund, but less than one-third (32%) believe their fund could cover basic monthly expenses for more than six months. When asked at what age a young adult should be financially independent, 84% of Millennials responded by age 25 or younger. And six of ten Millennials expect to be better off financially than their parents. 

Admittedly, that's going to be tough to accomplish when parents are still footing the bill for Millennials' expenses, including their cell phone bills (12%), car insurance (8%), health insurance (7%) and rent/mortgage (7%). In fact, the cost of mortgage/rent (65%), food (38%), a car/transportation (30%), basic expenses (27%), student loans (20%) and credit card debt (16%) are all viewed by Millennials in the survey as getting in the way of long-term savings.
"Many Millennials may see these large expenses—especially student loans and other debt—as primary obstacles to saving anything for retirement," Patterson said. "But in most situations, it's possible and necessary to both save for retirement and pay down debt by creating a plan and sticking to it." 
That said, Millennials are far more optimistic than their counterparts. When asked about the upcoming presidential election by RBC Wealth Management, 37% Millennials think the outcome will boost the economy, compared to only 30% of Americans ages 35 to 54 (Gen X-ers); and 29% of those ages 55 and older.
"While Millennials do tend to be a more optimistic bunch than their parents and grandparents, the difference in outlook may be tied to a growing percentage of Baby Boomers retiring and leaving the workforce," says Janelle Nelson, vice president and portfolio analyst at RBC Wealth Management-U.S. "No longer earning a paycheck, Boomers are more dependent on the economy and market for growth in their investment portfolios than the Millennials and Gen X-ers who are either in or just entering their peak earning years. And as we know, economic growth has been slow over the last several years."
Younger Americans are also far more hopeful that their personal financial situation will improve after the election, with 40% of Millennials and 37% of Gen X-ers indicating that they think the value of their investments will improve after the election compared with only 23% of Baby Boomers. That optimism carries over to their ability to save for the future after the election, with 33% of Millennials believing it will improve compared to 23% of Gen X-ers and only 13% of Baby Boomers.
But what about their debt, you ask?

Well, according to CreditCards.com, more than one in five Americans with debt (21%) believe they will never pay them all off. However, only 11% of debt-ridden Millennials believe they'll never be debt-free. It may seem a bit naive and myopic, but financial advisors say the Millennials' rosy financial view has some merit.
"The market rises 75% of the time, yet every day, every year, every cycle, we are given many reasons to fear growth will not materialize or what we have saved is at risk," Nelson said. "In the absence of another market correction, investors should remain steady and know that a long-term, diversified approach is their best bet whether they are investing during an election year or not."
Even if those investments don't pan out as they'd expect, Millennials don't see that as the end of the world. Not only did they watch their parents put themselves back together after the recession, but they aren't unwilling to sacrifice a little bit of their retirement to live more comfortably before and afterward. A survey conducted last year by Franklin Templeton Group found that while 61% of the overall population would adjust their retirement plans if they were low on money, 74% of those aged 18 to 24 says they would just keep working.
"To some extent, these younger investors exhibit a heightened level of concern regarding the ability of the market to generate attractive long-term returns on their investments," says Ed Perks, chief investment officer of Franklin Equity Group and portfolio manager of Franklin Income Fund. "I would encourage investors to focus on the long term and tune out the noise generated by day-to-day market moves."
This article is commentary by an independent contributor. At the time of publication, the author held no positions in the stocks mentioned.