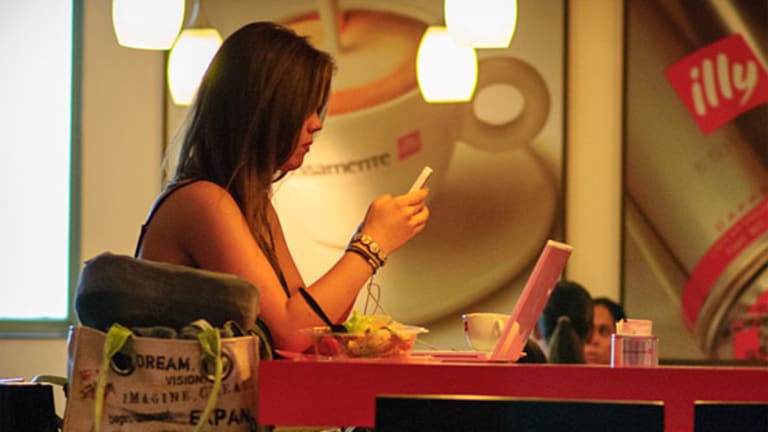 Publish date:
Millennials Are Accruing Less Debt, Bypassing Homeownership
Gen Y-ers are accumulating less debt than their counterparts did back in 2003 despite being saddled with large amounts of student loans because they are putting off buying homes.
Gen Y-ers are accumulating less debt than their counterparts did back in 2003 despite being saddled with large amounts of student loans because they are putting off buying homes.
Editors' pick: Originally published April 28.
Millennials are accruing less debt than their counterparts did back in 2003 -- despite being saddled with large amounts of student loans -- because they are putting off buying homes.
The research conducted by Torsten Sl¿k, a Deutsche Bank international economist, shows that Millennials, ages 25 to 35, attained less debt in 2015 than their counterparts did in 2003. The data demonstrates a 29-year old in 2003 had an average debt amount of $41,761 compared to $36,810 in 2015 or a 33-year old owed $56,859 in 2003 and $52,640 in 2015.
"It is an urban myth that the young generation today is more indebted, it is the older generations that have higher debt levels," said Sl¿k in a research note. "The reason is that since 2009, it has been difficult for Millennials to get a loan. As a result, 25 to 35 year olds today have less debt than in 2003."
Debt has been "harder to obtain" for Gen Y-ers whether they are credit cards or mortgages, said Jim Triggs, a senior vice president of counseling and support of Money Management International, a Sugar Land, Texas-based non-profit debt counseling organization.
"Millennials have not been inundated with easy to obtain credit cards like in past years," he said. "Creditors are not on college campuses offering credit cards to college students any longer."
While Millennials are saddled with record levels of student loans because of the skyrocketing costs of college tuition and the ease of obtaining these loans, Millennials "continue to have less credit card and mortgage debt than their parents and grandparents," Triggs said.
The level of student loan debt is hindering borrowers ages 18 to 35 from paying for necessities such as rent, utilities and even food as 43% expressed this sentiment, according to the National Foundation for Credit Counseling's 2016 consumer financial literacy survey, said Bruce McClary, a spokesman for the Washington, D.C.-based national non-profit organization.
"There is a staggering amount of student loan debt and it is a burden for many," he said.
Homeownership Delays
Although Millennials have expressed the desire the own a home in the future, they are keen to keep renting in part because many of them switch jobs frequently, have not amassed a down payment or do not want the financial commitment. The zeal to pursue the "American dream" of owning a home has waned.
During the period of 2005 to 2015, the number of people under the age of 30 who rented grew by 11% while 34% more Gen X-ers ages 30 to 49 rented, according to a Harvard University's Joint Center for Housing Studies report.
Renting is becoming widespread among income groups since 18% of the increase in renters during this decade earned $100,000 or more and the number of renters in the top income bracket grew by 61%, the report said.
A Gallup report in 2015 showed the same sentiment with 41% of non-homeowners who do not have plans to buy a house in "the foreseeable future" and 34% of Americans renting their home. The number of people owning homes has fallen to 61%, the lowest amount in almost 15 years.
Renting has emerged as a norm for a third of the adults in the U.S., wrote Art Swift, a managing editor at Gallup.com. The data mirror the U.S. Census Bureau's estimate in the fourth quarter of 2014 that 64% of Americans are renters.
Why Waiting is Beneficial
Delaying the purchase of a home by a few years should be viewed positively, giving Millennials the opportunity to save for a larger down payment and maintain a rainy day fund for emergencies, said Triggs.
"If housing prices rise over that time period or interest rates go up, it could end up costing the more in the long run," he said. "Ultimately, what's most important is that you buy a home that you can afford and put as much down as you possibly can so that you can avoid having to pay mortgage insurance and start out with some equity in the home's value."
Lower debt levels could be signaling a "shift in financial mindsets that having a paid off house is no longer a tenet of having a good retirement," said Jeremy Shipp, a managing partner at O'Dell, Winkfield, Roseman and Shipp, a financial advisory firm in Englewood, Colo.
"The fact that Millennials are delaying purchasing a house shows a positive shift in their mindsets of not overextending themselves, because 'everyone else is doing it,'" he said.
Adopting a more frugal mentality of saving more will bode well for retirement and is a good trend, said Shipp.
The assumption that home values would rise faster than other investments has been challenged since the Great Recession, said David Reiss, a law professor at Brooklyn Law School.
"One big issue is the role that home ownership plays in wealth creation," he said. "The bottom line is that homeownership can help build a nest egg for retirement, but long-term trends and individual decisions about homeownership will have a big impact as well."
Aversion to Debt
The restraint demonstrated by Millennials to avoid amassing additional debt is not surprising after witnessing the aftermath of the demise of the financial crisis and entering a lackluster workforce.
"Many of our Millennial clients along with my friends avoid taking on any measure of consumer debt," said Scott Mazuzan, a Millennial and a financial advisor at F.L. Putnam Investment Management Co., a Portland, Maine firm.  He says their reluctance is understandable, given that "avoiding consumer debt and major purchases just makes sense."
The trend of "under-borrowing" has also revealed negative implications, because some Gen Y-ers are "being forced to enlist co-signers to buy their first home or car due to a lack of credit history, he said.
This tendency has produced other damaging behavior such as Millennials resorting to tapping into their 401(k) or IRA assets when an emergency occurs because of a lack of "viable" consumer credit options and wind up paying income tax and a 10% penalty instead of facing credit card interest charges, Mazuzan said.
The delay in saving for retirement makes it more difficult for Millennials to reach their goal.
"Combined with a lack of time to compound and minuscule returns available to investors today, higher savings rates are necessary to fund retirement today," said CJ Brott, founder of Capital Ideas, a registered investment advisor in Dallas, Texas and a portfolio manager with Covestor, the online investing marketplace. "Millennials are being squeezed on all sides, but they need to fund retirement savings. Mandatory enrollment in 401(k) plans is one answer even though Gen Y-ers may not appreciate this drag on their income now."