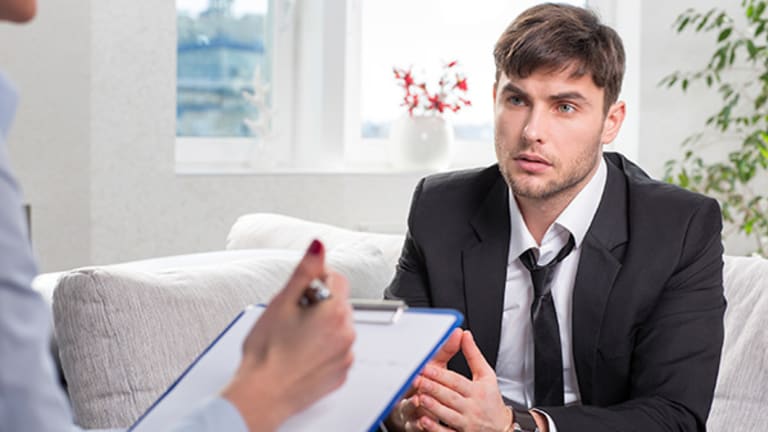 Income Driven Student Loan Repayment Remains out of Reach for Many Borrowers
CFPB review cites slow loan servicer responses and outdated borrower data as chief causes.
Your Money, Your Retirement, and the 2016 Presidential Election - What changes will you need to make to your portfolio should Hillary R. Clinton become president? What happens to your investments should Donald Trump become president? Join us on September 12 as our panel of the world's top financial experts provide trusted information on the investment risks and opportunities that arise with the upcoming presidential election in November. [Learn more about the event and RSVP.]
For the last year, the U.S. Department (ED) has said that an essential cause of the student loan crisis lies partly with the borrowers. They just don't apply for ED's income-driven repayment programs designed to reduce their payments. A 2015 report by the General Accountability Office reported a similar finding.
Now, over a year after Obama's Student Aid Bill or Rights and the introduction of PAYE and REPAYE, the new student loan repayment programs, comes a report from the Consumer Financial Protection Bureau (CFPB) that has come to a different conclusion: it largely blames the servicers.
Income-driven repayment plans have been touted by the Obama administration as a shining path toward the reduction of monthly payments, but borrowers are having trouble taking the first step. The CFPB's August report, Mid-year Update on Student Loan Complaints, catalogues complaints about needless difficulties borrowers face in applying for income-driven repayment of student loans. Those include income contingent repayment, (ICR), income-based repayment, PAYE, and REPAYE. The monthly payments on those plans are geared to borrower income. The report said applications delays lead to thousands of dollars in extra costs.
"Too many student loan borrowers are struggling to take advantage of their right to pay based on how much money they make," said Seth Frotman, the CFPB's student loan ombudsman. "Services who want to better serve their customers can take the immediate steps recommended in this report to clean up this broken process."
About five million borrowers enrolled in income-driven repayment plans by the first quarter of 2016, so borrowers are beginning to get with the program. But the report concludes many more eligible borrowers are not benefiting, leading to needless defaults.
"The Bureau as handled complaints from otherwise eligible borrowers describing differing approaches to addressing incomplete applications, depending on the identity of the servicer," the CFPB said. "Borrowers report that servicers reject borrowers' applications without providing borrowers the opportunity to fix mistakes or update applications." The Big Four student loan servicers are the Pennsylvania Higher Education Assistance Agency (PHEAA), Great Lakes, NelNet and Navient, formerly known as Sallie Mae.
The CFPB flagged servicer delays as a big reason for income-driven repayment sign-up fails, and recommends speeding up this process. When applications languish, income and other data used to support them becomes out of date.
"Borrowers note that their applications were rejected when servicers' application processing delays coincided with changes in borrowers circumstances, resulting in inaccurate information" on the applications, the CFPB said.
One borrower the CFPB cited "complained that she submitted a complete application and, after nearly four months of processing, received a note rejecting her enrollment in income-driven repayment because her income information was 90 days old." Some borrowers say that documentation requirements are needlessly demanding and that the time frames for satisfying them are too tight. In many cases those demands are impossible to satisfy and, in the case of IBR and PAYER, involve documents that aren't needed to complete the process.
"The main complaint I've been hearing from borrowers is that servicers have been requiring spouses to sign the forms, even though income-based repayment (IBR) and Pay-As-You-Earn Repayment—PAYER--is based only on the borrower's income if the borrower files as married filing separately," said Mark Kantrowitz, publisher and vice president of strategy at Cappex.com. Forms returned to the borrower for a second, unneeded signature will retard the sign-up and cost borrowers money.
He noted, however, that spouses have to sign off on REPAYER. "The Revised Pay-As-You-Earn Repayment plan—REPAYER--reinstated a marriage penalty and does require the spouse's income for calculating the monthly payment even if the borrower files as married filing separately." An increased joint income will increase the monthly payment—and defeat the purpose of income-driven repayment.
Kantrowitz said borrowers should be able to get into an income-driven repayment plan at any time and once they're in, should be able to switch repayment plans at least once a year. Once they're in, however, the timely filing of IRS documents for reauthorizing participation in income-driven repayment is critical.
"The authorization is for just one year, so borrowers in an income-driven repayment plan must renew the authorization annually to remain in an income-driven repayment plan," he said. Borrowers who miss the deadline get kicked out and their loan goes back into the standard ten-year repayment cycle, which comes with higher monthly payments. But if IRS authorization is provided on time, they should stay in income-driven repayment.
People with student loans have also been known to create their own havoc by blowing off communications from servicers—or simply not opening servicer emails, no matter how innocuous they seemed based on their subject lines.
"There have been problems with borrowers ignoring notices from servicers of the need to renew the authorization," Kantrowitz acknowledged, "in part because the email messages are required to be secure thanks to U.S. Department of Education rules, so the borrower has to login to the servicing web site to retrieve the message. Also, the servicer cannot provide a meaningful subject line, again because of privacy rules. So, some borrowers ignore the email from the servicers, causing them to miss deadlines for renewing the authorization."
To improve future outcomes, the CFPB has introduced a two-page Fix It Form, which has to be completed by the servicer, who provides reasons for income-driven repayment fails.