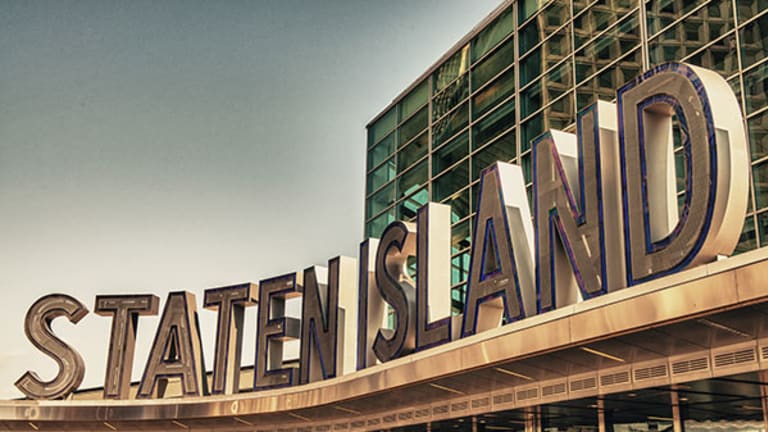 How Millennials Can Enlist Family and Friends to Create the Best Holiday Season for Kids
Half of older Millennials are more worried about overspending on holiday gifts than their younger counterparts. But fear isn't necessary.
NEW YORK (MainStreet) — When Stefanie Cafero Morales was growing up on Staten Island in New York, all she wanted for Christmas was designer clothes, perfume, make-up and accessories. By contrast, her 11-year old teenage twins expect all the latest technological devices.
"Their friends have it, and they will be embarrassed if they don't have one," said Cafero-Morales. "They feel they have to keep up."
But keeping up is causing Cafero-Morales stress, because she is currently unemployed.
"Everything is expensive and there's no jobs to work to pay for gifts," Cafero-Morales said.
Although the married mother of two is financially challenged this Christmas season, her in-laws and extended family are picking up the slack.
"My daughters gave lists to everyone, and I am managing the gifts so they don't get double of anything," said Cafero-Morales, whose profession is elder care.

WATCH: More personal finance videos on MainStreet | More videos from Scott Gamm
View Today's Auto Loan Refi Rates
Cafero-Morales is among 70% of Millennials who enjoy giving presents and 45% who worry about overspending on them, according to the Better Money Habits Millennial Report.
"Everybody wants to be generous during the holiday season, and Millennials especially want to treat their friends and family," said Ann-Tyler Connell, senior vice president with Bank of America. "But the fact is a majority of Millennials live paycheck-to-paycheck and find it difficult to live within their means, which can make the holiday season particularly stressful."
The study further found that 50% of older Millennials ages 26 to 34 are more worried about overspending on gifts than 39% of younger Millennials ages 18 to 25.
"One reason for this could be that older Millennials have had more financial experience, making them more familiar with the risks that come with overspending," Connell told MainStreet.
Millennials like Cafero-Morales have reason to be concerned since overspending and underearning can create long term set backs.
"If there's one time of the year when people shop with their heart and not their head, it's the holiday season," said Gail Cunningham, spokesperson for the National Foundation for Credit Counseling (NFCC). "Emotional spending during the holidays is often the tipping point that pushes people over the edge financially. Common sense can take a backseat during this time of the year."
The 53% of Millennials who hold credit cards are the most worried about holiday shopping, because at the end of any given holiday shopping day, a bargain isn't a smart purchase if it compromises a person's overall credit health.
"I have three credit cards but I try not to use them because when you get the bill and don't have the money to make a payment, it becomes a big mess," Cafero-Morales said. "Your credit goes bad and collection agencies start calling."
—Written for MainStreet by Juliette Fairley