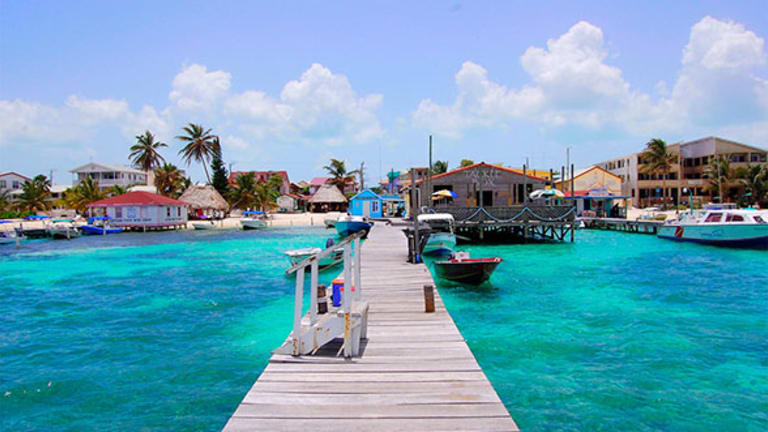 How Expats Retiring Abroad Deal With Missing Family and Friends
Some of the techniques that expats use to keep their friends and family close may surprise you.
Editors' pick: Originally published Dec. 27.
On our website, Best Places in the World to Retire, we have visitors from around the world researching thousands of answers to questions about retiring abroad, ranging from cost of living, to healthcare, to safety and quality of life. For many visitors, however, there is one over-riding issue: Would the benefits of retiring abroad be worth it if I miss my friends and family too much?
A survey we conducted last year and published as "Expats: Expectations and Reality" underlined that concern. In response to a question, "What were your biggest worries about moving abroad?" 25% of survey respondents said, "I'll miss my friends and family too much."
Of course, there's no one, right way of dealing with the pangs of missing kids and grandkids. Everyone's circumstances are different. Below we report what expats we know who have already been through the experience have to say.
Moving Abroad Doesn't Always Mean Moving Far Away
While it is more exotic to move to Paris or Thailand, moving to another country could mean moving to Cabo San Lucas, Mexico (21/2 hours by plane to Los Angeles or three hours to Dallas), Belize (two hours, 15 minutes from Miami) or Panama (Panama City is four hours from Atlanta).
As former Texan Linda Jensen, who now lives in the well-established, popular expat community of Boquete, Panama, points out, "While some grandparents live just down the street from their grandkids, it's not unusual for a grandparent to live in New York and have her grandkids spread throughout the country in Los Angeles, Dallas and Seattle (six hours, four hours and six hours hours away, respectively)."
Jensen told us that, from Panama City, you could fly to Dallas in four hours and be in New York in less than 51/2 hours. It's possible that, by moving to Panama, you could be physically closer to your grandkids. Just because you're in a different country doesn't necessarily mean you're farther away than you would be if you lived in the U.S. (Mexico is just across the border, with a surprising number of places within easy driving distance, which expats do all the time. In an experiment to see how realistic this was, we drove from the U.S. all over Mexico and wrote about it on our road trip.)
More Frequent, Memorable Visits
Kelley German, formerly from Canada, has worked with hundreds of expats who moved to Belize. "Many expat grandparents tell me that, when they lived in the U.S. or Canada, it was a struggle to get their grandkids to visit, but now that "grandma and grandpa live in Belize," having them visit is no longer a problem."
German reported about one expat who told her, "We could either essentially force the grandkids to visit us in Akron, Ohio, for two weeks, during most of which we would spend our time trying to pry them off their smartphones, or we could offer a Christmas trip featuring some of the clearest turquoise water on the planet, the second largest barrier reef in the world, cave tubing, and waterfalls. The second one is an easier sell."
German's clients and friends also pointed out that, when their family visited them in Belize, the memories they created together were more meaningful because they experienced new things as a family. She said that these are memories to last a lifetime.
Social Life Abroad Is Better Than Expected
By moving abroad, if you developed stronger overall social connections than in your home country, it would be easier to manage missing kids and grandkids. From what we're told, that's exactly what happens to a significant percentage of expats.
Countless times, we have been told about how welcoming the expat country is, especially to retired expats. In turn, retired expats volunteer more, have more friends and are generally more socially engaged and active abroad than they were in their home country. Several expats have theorized that this is one of the main reasons why they felt healthier abroad.
In the same study cited above, when expats who had already moved were asked, "Now that you know the situation moving abroad, which of these are true?" less than 10% reported that they missed their friends and family too much. That was more than 60% less than how much they had expected to miss them.
You Can Still Visit and for Less Money
Lourdes Townshend has been an expat and separated from her kids and grandkids for long stretches of her adult life. "First, we let all of them know that, no matter where we were, our heart was always with them," said Townshend. "Then, if you can, visit your family often, and have them visit you, too."
One of the advantages for many expats moving abroad is a substantially lower cost of living, which makes travel to visit relatives and for relatives more affordable. One expat reported how happy she was at so easily being able to send a plane ticket to her grandkids.
"Imagine your grandkids' excitement (or for that matter, their parents') at seeing their plane ticket to an exotic destination, for example, where they can 'surf' volcanoes in Nicaragua or snorkel with whales in Panama," said Townshend. "It's just another way you can be a hero!"
There's Always Skype, WhatsApp, Facebook, Viper
Expats emphasized how they took advantage of recent technological advances in telecommunication technology, along with its much lower cost. With an Internet connection, Skype-to-Skype calls are free anywhere worldwide, as are calls on Facebook, WhatsApp, and Viber.
Jensen told us, "This morning I laughed and talked with my grandson (age seven) and granddaughter (age four). Their mother and father continued with the morning regime, making breakfast. I love Skype. It keeps them alive and us in love with my grandkids' smiling faces."
Townshend told us, "We use all the technology available, such as Skype, dual country phone lines, and international text and other communication lines, especially the ones we could use to talk face-to-face, which is more personal and where we could see their faces and comfort them if needed. We also use e-mail with attachments, lots of pictures, regular mail, Facebook, and everything else we're able to, to send and receive their love."
Jensen related, "With social media, we can see videos, photos and talk on Skype with them. We hear and see them, feel their excitement or share their suffering if they are sick. Communicating this way is still loving, and they throw kisses when we end a call. For us the physical distance means nothing when it comes to love for our families."
This article is commentary by an independent contributor.