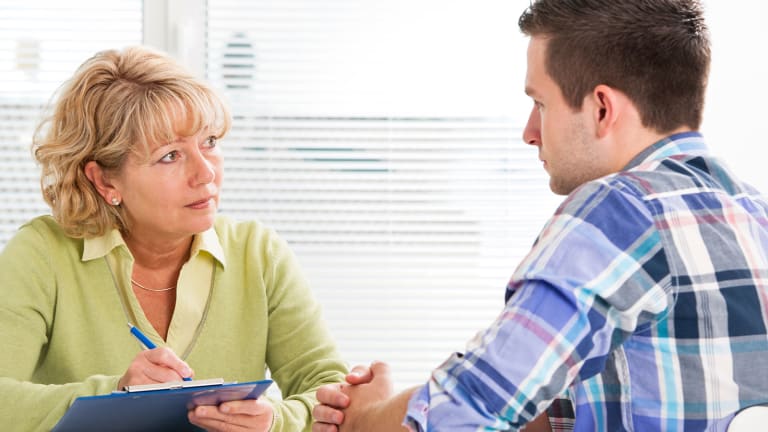 How Do You Streamline Student Debt? It's All About the Importance of Being Earnest
This start-up is taking on student debt with the goal of making the process more transparent and the life of the loan easier to manage.
This start-up is taking on student debt with the goal of making the process more transparent and the life of the loan easier to manage.
Student loan repayments have historically had a pretty strict schedule that would reliably drain your after-tax income each month, no matter what was going for you in any given month. If you needed to switch your repayment amount or schedule around—maybe your employment status changed, or maybe you had to start factoring in some life changes on the horizon like a child or a mortgage payment—you had to suit-up and go 12 rounds with paperwork and phone calls.
Then, of course, the principal always seems to go down a lot slower than you'd hoped it would, and the whole repayment trajectory seems rather opaque and frustrating while lenders buy and sell your debt. There's a new website to access, a new password to create, and another introduction to a new, faceless servicer in the decades-long process of scuttling your own, personal debt misery that you incurred because, quite nobly, you decided to get an education.
And, how much misery is out there? The Consumer Financial Protection Bureau puts student loan debt somewhere in the neighborhood of $1.4 trillion—nearly 83% of which is federal student loan debt.
Earnest, a lender founded in 2013 for consumer loans from a few thousand dollars to $30,000, is taking on student debt with the goal of making the process more transparent and the life of the loan easier to manage. Earnest promises never to sell your debt to a third-party servicer, allows you to switch between variable and fixed rates (at no charge, reportedly), skip payments, and even modulate your payment amounts based on new financial circumstances—or, as Earnest CEO Louis Beryl calls it, "precision pricing."
"When we approve a loan, say a student loan for $100,000, instead of giving folks a set of repayment plans at five, 10, or 20 years, we give you a repayment plan based on what you can do per month and an interest rate that matches," he says. "In other words, you're not sub-optimally forced into an interest rate you can't deal with. Other people have you in buckets, and we have you on a curve—it's Calculus 101."
Earnest looks at what it calls merit-based lending, rather than credit-based lending, by taking into account additional factors to credit history like education and employment history. It's a way of constructing a holistic picture of how responsible a customer is, rather than how risky he may seem based on his FICO score.
Part of that picture, for Earnest, is the incongruity between achievement and exposure. Americans with the greatest debt loads are also, usually, the ones with the most professional degrees and doctorates.
And, according to the Bureau of Labor Statistics, those doctors, lawyers, and PhDs have the lowest unemployment rate as well as the highest weekly median income. They should be in good shape, right? Not really. When you factor in loan repayments, one can easily conclude from that picture that the greatest achievers also take the greatest beating on their bank accounts."It's a stark example of how the U.S. credit system is broken—we have highly educated people who are very responsible consumers, but because they made that educational investment, we categorize them as a higher risk overall," says Beryl. "Our system isn't nuanced enough to understand the world that we live in today."

What kind of a world is that? One barometer is data released last year from the Organization for Economic Cooperation and Development (OECD) on education and income inequality. In short, the information shows the U.S. is struggling behind almost all other industrial nations to close the gap between quality education and access and fewer than 30% of Americans have achieved a greater level of education than their parents. If you map that onto the student debt crisis, it seems that the reward for achievement—at any level—is bittersweet.
As a result, according to 2015 Bankrate.com survey, 56% of Millennials claim to have delayed marriage or buying a home because of their debt load, and 43% of Americans 30 or older claim that debt has held them up, too. For Beryl, student loans are the home loans of this generation.
"I'm 34, and I don't own a home today, and the reason I don't is because the price of homes today and my own student debt for graduate school," he says. "That's a very, very common story. This is the major problem of our time that needs solving—not credit cared refinancing, not mortgages."