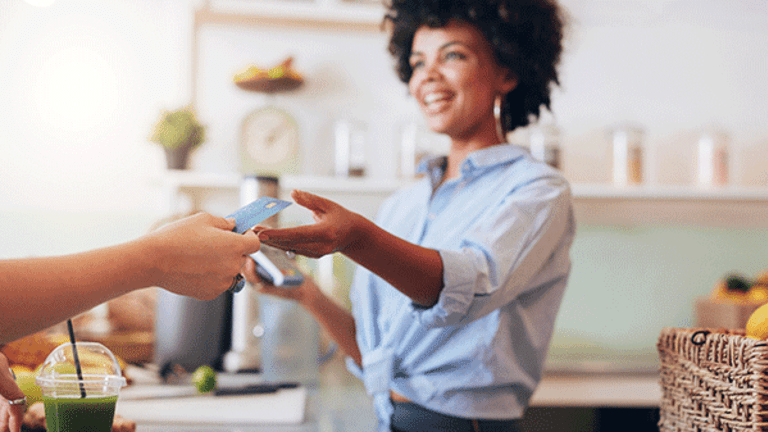 Doing absolutely nothing isn't going to help your credit.
A recent survey from CapitalOne found that 66% of consumers believe that good credit is not only worth maintaining, but should be grounds for better treatment. Meanwhile, (55%) believe that bad credit is a smudge on your social standing.
But sometimes protecting that credit requires you to be a little more proactive. According to a survey by CreditCards.com, 87% of credit card holders who asked for a late fee to be waived got what they were looking for. Meanwhile, 69% of cardholders who asked for a lower interest rate received one. If you didn't realize realize that, it's because only one in four cardholders ever asks.
Most consumers would be surprised by just how willing their credit card companies are to cut them some slack. Many issuers charge an annual fee for their card's rewards and perks, and even those fees are negotiable. More than half of American cardholders who asked (51%) were able to get their annual fee waived entirely, while 31% who asked were successful in negotiating the fee to a lower amount. Younger Baby Boomers (age 53-62) were the age group most likely to have their annual fee completely waived. However, only 11% of cardholders have ever made that request.
"People have far more power with their credit card company than they realize," said Matt Schulz, CreditCards.com's senior industry analyst. "Competition among card issuers is incredibly high these days and customer retention is a priority. Don't be afraid to ask for fees to be waived or higher credit limits because, quite often, you'll actually get it."
Your issuer doesn't benefit from having you constrained in your spending. In fact, nearly nine in ten cardholders (89%) received a higher credit limit when they asked their credit card issuer. Older Millennials (age 27-36) were most likely to ask for a higher limit, as well as receive one. Overall, 28% of cardholders end up asking for an extension of their credit limit.
Granted, a recent online survey from NerdWallet conducted by Harris Poll found that 54% of cardholders think that carrying a credit card balance helps their credit score. On top of that, 55% don't know when they start being charged interest on credit card purchases. Not only is that first notion incorrect, but the second makes clear that U.S. cardholders aren't following the simplest rule to staying out of trouble with a credit card: pay it off each month.
"The only thing carrying a balance will do is cost you money," says Sean McQuay, NerdWallet's resident credit card expert and a former Visa strategy analyst. "Consumers who don't pay their card off each month are charged interest on the average daily balance of said card. Sometimes interest charges are unavoidable, but you can't pay for good credit via interest charges."
About 12% of U.S. adults with debt expect to die in debt, down from 21% about a year ago, according to a new CreditCards.com report. Yet just 4% of those between ages 18 and 29 feel they'll die in debt, compared to 28% of those 65 and older who feel the same.
Though 24% of American adults tell CreditCards.com they are currently debt-free, up from 14% in 2014, those of you who are in debt thanks to credit cards, car loans, student loans, mortgages, etc., are in deep trouble. According to the Federal Reserve Bank of New York, student loan debt ($1.28 trillion, up $76 billion) and auto loan debt ($1.14 billion, up $90 billion) have ballooned within the last year. It also doesn't help that credit card debt has also soared ($747 billion, up $33 billion).
"While it's good to see Americans feeling better about their debt, I'm worried that some people are getting carried away," Schulz says. "For example, credit card debt has been rising steadily for more than five years and is close to $1 trillion, according to the Federal Reserve. It seems like a lot of people are forgetting the painful lessons of the Great Recession."
NerdWallet just completed its annual survey of household debt and found that the average household with credit card debt has a balance of $16,061. That household pays a total of $1,292 in credit card (assuming an interest rate of 18.76%) interest per year on $7,941 in debt -- which is just $523 less than WalletHub considers unsustainable for a median household income of little less than $52,000.
Though mortgage debt is the heaviest and typically paid off over the longest period of time, revolving credit card debt can follow you to the grave. Households that bring in more than $157,479 per year pay almost four times more in credit card interest than households that make less than $21,432. However, when a household making $150,000 a year has $10,036 in credit card debt, that's less than 7% of its income. Unfortunately, when a person who makes $20,000 a year owes $3,611 in credit card debt, that's 18% of their annual income. Meanwhile, households led by self-employed individuals spend $1,631 in credit card interest annually, while heads of household who work for someone else pay only $1,211 to finance their credit card debt each year.
None of that debt is helping households that are already being squeezed by other costs. According to the Bureau of Labor Statistics, the consumer price indexes for medical costs increased by 57% and food and beverage prices by 36% between 2003 and 2016. During that same span, NerdWallet found that median household income has only grown 28%, from $43,318 to $56,578 in 2003 and 2016, respectively. As a result, according to NerdWallet's projections based on data from the Federal Reserve Bank of New York, total debt in the U.S. will hit $12.5 trillion by the end of 2016. That surpasses the total debt of $12.37 trillion in December 2007, just before the recession, and suggests that credit card debt is being used to mask a whole lot of other financial shortfalls.
"Taking on debt to cover the gap between income and expenses is a short-term fix with costly long-term results," NerdWallet's McQuay says. "Instead of taking on debt, try to increase your income by finding freelance work or a part-time job you can do on the side, or cut back on expenses where you reasonably can, before adding to your credit card's balance."
Since they've become familiar with debt at a young age, Millennials are less tolerant of credit-card debt overall. As credit agency Equifax discovered, about 70% of college students have one or more credit cards, but a slightly higher percentage pay their balances in full each month. In a survey of more than 600 college students ages 18 to 24, 16% of respondents using credit cards for emergencies only and 72% pay off their credit card balances each month on their own -- while only 18% said their parents helped pay off their balances every month.
Even if they haven't paid their balances of within the month, more than half with outstanding balance (59%) plan to pay it off within a year. They're one of the biggest reasons why the percentage of U.S. households with credit cards carrying revolving debt has decreased from 44% in 2009 to just 34% today, according to the National Foundation For Credit Counseling.
Though 67% of Millennials hold a credit card, according to Experian, 71% have never maxed one out a credit card, 77% have never had their credit card interest rate increased and 58% pay the full balance instead of the minimum each month. That isn't exactly suprising, considering that the average 2016 college graduate is carrying $37,172 in student loan debt, according to college and scholarship site Cappex. That up 6% from last year, with debt carried by 70.1% of all graduates. That's also up from $12,759 two decades ago, when just 54% of all students graduated with debt. If there's a way to bite into that debt and avoid its repercussions, they're going to ask about it. It's time all U.S. consumers did the same.
"Contrary to society's perception of Millennials and their financial characteristics, Millennials have learned from their parents' mistakes and are more cautious when it comes to saving for that rainy day," said Greg McBride, Bankrate.com's chief financial analyst. "Their aversion to credit cards may have also played a part in helping them grow their savings accounts."