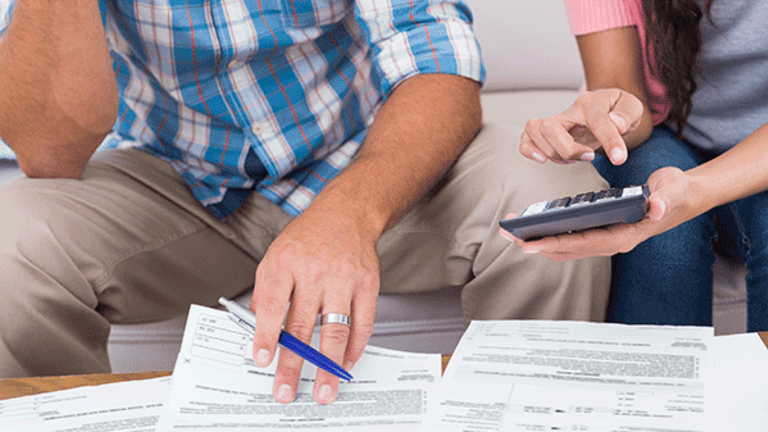 Household Debt Rises as Auto and Credit Card Debt See Uptick
Consumers are taking on larger balances for auto loans and credit cards, pushing overall household debt levels higher as consumer confidence levels have also risen.
Consumers are taking on larger balances for auto loans and credit cards, pushing overall household debt levels higher as consumer confidence levels have also risen.
The quarterly report issued by the Federal Reserve Bank of New York's Center for Microeconomic Data stated that household debt increased by 0.3% or $35 billion to $12.29 trillion during the second quarter of 2016. The growth in debt was deemed moderate as credit card debt increased by $17 billion while auto loans rose by $32 billion.
Consumer confidence rose in September to the highest level since August 2007, partly due to low levels of unemployment as job growth has strengthened since the Great Recession and financial crisis.
Households appear to be gaining control of their other debt balances as mortgage debt declined by $7 billion in the second quarter and student loan balances were unchanged.
The overall delinquency rates improved, and 4.8% of outstanding debt was in some stage of delinquency, a decline from 5% in the previous quarter. The number of foreclosures have also slowed down as the data demonstrated that there were 82,000 consumers with new foreclosure notations on their credit reports, marking a low in the 18-year history of this data set. The data is derived from the New York Fed's Consumer Credit Panel, a nationally representative sample of individual and household-level debt and credit records drawn from anonymized Equifax credit data.
The total outstanding credit card balance is $729 billion, an increase of $17 billion from the first quarter, according to a Federal Reserve Bank of New York Liberty Street Economics blog post in August. Credit card delinquency rates have continued to improve since peaking in 2008. One good sign is that just over 40% of cardholders overall carry a balance of $1,000 or less and 14% have balances over $10,000.
As growth in wages remain stagnant and an impending holiday season is only two months away, the outcome of consumers' spending behavior will demonstrate their willingness to live within their budgets.
Too many consumers are still relying heavily on credit to make ends meet each month. An online survey in August conducted by the National Foundation for Credit Counseling found that 26% of respondents said they could not pay their bills each month without using credit.
Consumers can lower the amount of debt they incur by limiting where and when they use their credit cards, said Bruce McClary, spokesman for the National Foundation for Credit Counseling, a Washington, D.C.-based national non-profit organization.
"This makes it easier to quickly pay off balances with payments that are above the minimum," he said. "Those who are able to pay off their balances in full each month are making the most of their money without letting debt control their lives."
The interest rate for many credit cards has already started inching upwards as issuers expect the Federal Reserve to increase rates before the end of the year, said Alina Comoreanu, a research analyst for WalletHub, a Washington, D.C.-based personal finance data company. The average credit card's interest rate is now 0.39% higher compared to December 2015, when the Fed increased rates by 0.25%.
The number of Americans who lack household savings is still too high, said Greg McBride, chief financial analyst for Bankrate, a New York-based financial content company.
"There are still 66 million Americans that have no emergency savings whatsoever," he said. "Seeing credit card debt, the highest cost debt most households have, moving higher is not a welcome sign for many Americans that have just gotten a handle on their debts in recent years. There is no better time than the present to pay down or pay off high interest rate debt, particularly if interest rates are poised to rise."
Sticking to a strict budget will help consumers avoid large credit card payments after the holidays are over.
The National Retail Federation, a Washington, D.C.-based trade group, has estimated that holiday spending will increase by 3.6% in 2016, compared to 3.0% last year. The ten-year average was 2.5%.