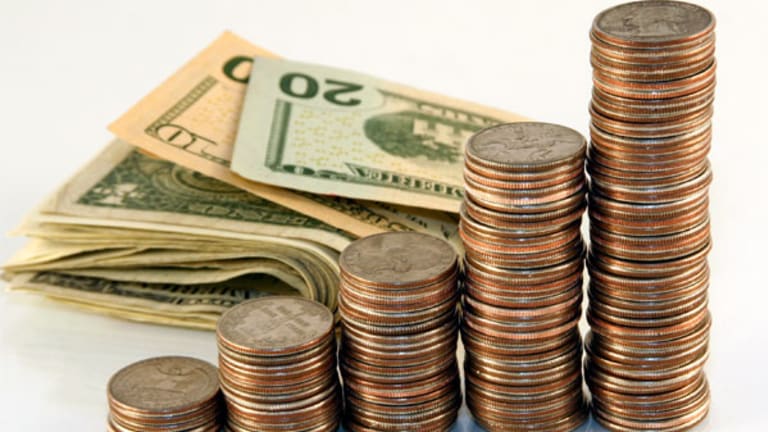 Publish date:
Grads Shocked by Their Own College Debt
That $35,000 students owe caught 50 percent by surprise, a Fidelity study says.
That $35,000 students owe caught 50 percent by surprise, a Fidelity study says.
NEW YORK (
) -- Are U.S. college graduates "surprised" by the amount of
they've accumulated?
You bet they are. But the real question is this: How did college grads not see this loan debt tsunami coming?
Also see: Jumping into a Summer Job? Here's Where (and How) to Get Hired Now
More data are pouring in confirming that college students are in over their heads - at least from a financial point of view. According to
Fidelity Investments
' second
Cost-Conscious College Graduates Study
, released Friday, 70% of the college Class of 2013 owes, on average, $35,000 in student loan debt private and public, as well as debt owed on credit cards and from family loans.
That amount would get you a brand-new
Audi
A5 2.0T Quattro manual premium automobile or 10% down on a $350,000 house. But $35,000 is also a down payment on a presumed lifetime of higher earnings, as study after study shows that college graduates
than non-college graduates.
What's disturbing is that college graduates didn't see this burden coming -- the Fidelity study says that about 50% of new college grads are surprised by how much student loan debt they own and 39% of college graduates would have made different choices if they realized how much debt they'd pile up. That's 14% higher than the first
Cost Conscious Study
last year.
Also see: Is it OK for Mom and Dad to Pay for Your Cell Phone?
According to Fidelity, if college graduates had it all to do over again, they would have:
Saved money as early as possible.
Been more diligent about researching financial aid options.
Kept a closer eye on their budgets and spending while in college.
"The number of graduates reporting surprise by the level of student debt they have accumulated is a big concern and shows that there is a considerable need for families to better understand the total cost of college," says Keith Bernhardt, vice president of college planning at Fidelity.
Bernhardt says parents and college-bound kids need to discuss potential financial burdens and better ways to pay for a degree as early as possible.
"It is critically important for families to have thorough discussions related to college planning a lot earlier than they do now, and to understand their options and create a college savings and funding plan to help avoid significant post-graduation debt," Bernhardt says.
There is some good news from the study. About 85% of college students contributed some of their own savings for school, with 27% contributing more than $10,000. Additionally, 50% say that paying off their student loan debt is a "top priority."
Also see: 10 Happiest Cities for Entry-Level Workers
But the real narrative coming out of the Fidelity study is that "surprise" factor. If college students and their families don't see a $35,000 debt storm coming, that suggests they never had a financial plan in the first place.