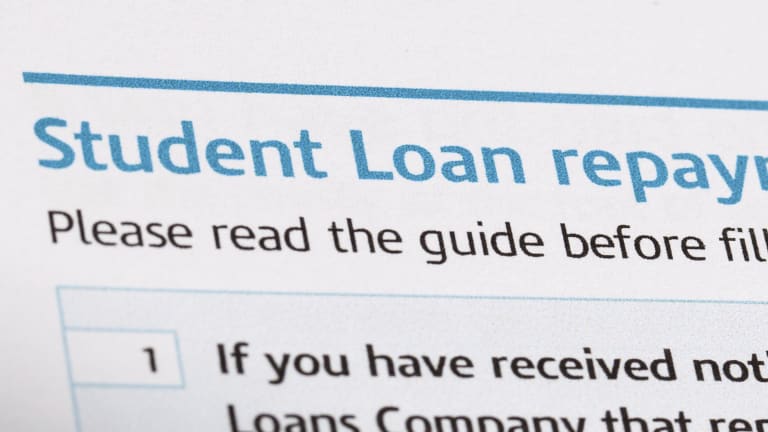 ECMC Channels Corinthian as It Learns the Tricks of the For-Profit College Trade
Mandatory arbitration agreements would thwart student attempts to sue the for-profit college.
NEW YORK (MainStreet) — Student loan servicer ECMC Group promised a new deal when it bought 56 of the 107 Corinthian College campuses for $24 million last month and said that it was looking to "help students" with this acquisition. But the reality that may surface later is that they will adopt some of the exploitive practices the Corinthian brand became known for. In fact, critics say they've already started, and want to include to include mandatory arbitration agreements in student enrollment documents. These agreements would prevent students from taking the college to court in the event of a dispute.
According to Public Citizen's Website, "Arbitration clauses are achieving their intended purpose---undermining consumer protection, civil rights and other laws that level the playing field between big businesses and individuals. The individual is left with no choice but to waive these rights, because arbitration clauses are presented on a take it or leave it basis."
In his December 19 letter to ECMC, Senator Dick Durbin (D-Ill.) called the adoption of arb agreements "alarmingly similar" to those used by the for-profit college industry to shield themselves from being held responsible for wrongdoing while preventing students from receiving relief.
"While a common tactic in the for-profit playbook, the use of mandatory arbitration is almost unheard of at public and private, not-for-profit institutions," said Durbin in letters to Education Secretary Arne Duncan and the Illinois Board of Higher Education.

WATCH: More personal finance videos on MainStreet | More videos from Ross Kenneth Urken
View Today's Auto Loan Refi Rates
ECMC may face resistance to including mandatory arbitration on two regulatory fronts. The first may come from the federal government -- either the Department of Education or the Consumer Financial Protection Bureau could present legal challenges. But some of the first may come from existing state laws.
"In addition some states, like my home state of Illinois, prohibit these types of agreements as a condition of receiving approval for some schools to operate in that state," Durbin said in his letter to Duncan. "According to 23 Illinois Administrative Code 1095.40:
"No school may enter into an enrollment agreement in which the student waives the right to assert against the school or any assignee any claim or defense he or she may have against the school arising under the agreement. Any provisions in an enrollment agreement in which the student agrees to such a waiver shall be rendered void."
"I will encourage the Illinois Board of Higher Education to aggressively enforce this and any other applicable law to protect students when considering any application ECMC may make to operate in Illinois," Durbin stated.
Arb clauses in for-profit college agreements with students have been widely criticized by dozens of organizations. Signatories to Durbin's letter include the Air Force Sergeants Association, the AFL-CIO, the American Association of University Professors, Covenant House, the NAACP, Vietnam Veterans of America and the two Millennial-centric organizations -- Generation Progress the Young Invincibles.
Attorney Robyn Smith of the National Consumer Law Center also surmised that this sleight-of-hand was common only to for-profit colleges.
"In over 15 years of working on student loan issues, I have never seen an enrollment agreement from a non-profit higher education institution with an arbitration clause or class action ban," Smith said.
ECMC President David Hawn could not be reached for comment.
--Written by John Sandman for MainStreet