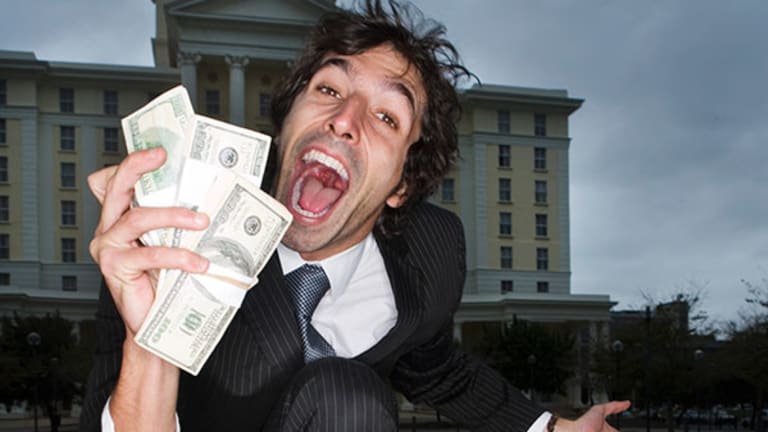 Despite Rising Cost of College, Recent Grads Aren't Afraid of New Debt
Even with tuition rising, recent grads with student loan debt are becoming more and more willing to take on mortgages, auto loans or credit card debt earlier.
NEW YORK (MainStreet) — Like many, Tudor Stanescu took out a considerable amount of debt to pay for his college degree — but college loans did not scare him off of a big purchase.
"After graduating and landing my first job I was eager to finally purchase my own car," said Stanescu, a 24-year-old SEO specialist in Toronto. "And while spending over my budget, I wasn't too worried. I knew I could pay the car off quickly if I continued being smart with my money."
Stanescu said he wasn't worried about taking on debt, because he learned in college how to manage money wisely, was highly-employable upon graduation and was able to pay down his student debt. Many graduates now are feeling much like him, according to new research from TransUnion. The study shows that while recent grads with student loan debt are less likely than their loan-free peers to have a mortgage, auto loan or credit card, it does not take them long after graduation to take on those debts.
The new data flies in the face of conventional thing — that being with recent college graduates carry more student loan debt than ever before, most shun new purchases that would put them further in the red. The study found while the former is true — with student loan balances increasing from $589 billion $1.1 trillion in the last five years — adults carrying student loans typically only take two or three years longer to take out big ticket items such as mortgages and car loans.
"I do not believe that student loans make Millennials less likely to take on any type of additional debt, but that they are rather more cautious and selective in the additional type of debt they take on and with any additional amount borrowed," said Leslie Tayne, a financial attorney and debt specialist in New York.
Tayne said taking out loans or credit cards likely is necessary for many Millennials based on their debt-to-income ratio — which often results in their need to take out loans for such big purchases as a car to compensate for not having the cash on hand.

While some may need to take on more debt in their young adult lives, Tom Scanlon, a financial advisor with Raymond James in Manchester, Conn., said he thinks many do just simply playing into a very old and basic U.S. consumer behavior — they want to keep up with the Joneses.
"If your friend bought a Bimmer, there is no reason you can't get one, right?" Scanlon asked. "Even if the loan is for the next seven years. Instant gratification is a powerful feeling with the U.S. consumer. Perhaps their parents never instilled in their children not to borrow too much money, or if they did try, perhaps the children weren't listening."
The new study also found while some consumers may have large school debt, it is those exact consumers who are most likely to pay off their new debts. The research showed consumers ages 18 to 29 with a student loan in repayment generally have lower delinquency rates on new accounts than those without student loans — 1% lower for new bankcard consumers and 15 percent lower for new auto loan consumers.
However, not every recent college graduate is so willing to add the burden of more debt to their lives. For Erin Millard, who graduated in 2012 from St. Joseph's College in New York, student loan debt was her first encounter with debt.
"After getting tired of making monthly payments, I really don't want to go through it again with a car," said Millard, a 24-year-old brand and community manager for an online shopping rewards company. "I've been saving up to pay for a newer one in cash."
Millard, who lives in Charlotte, N.C., said she even is planning an "extremely low-key" wedding, because she does not want to finance any part of it.
"Financial freedom is my number one goal after paying my student loan debt off," she said.