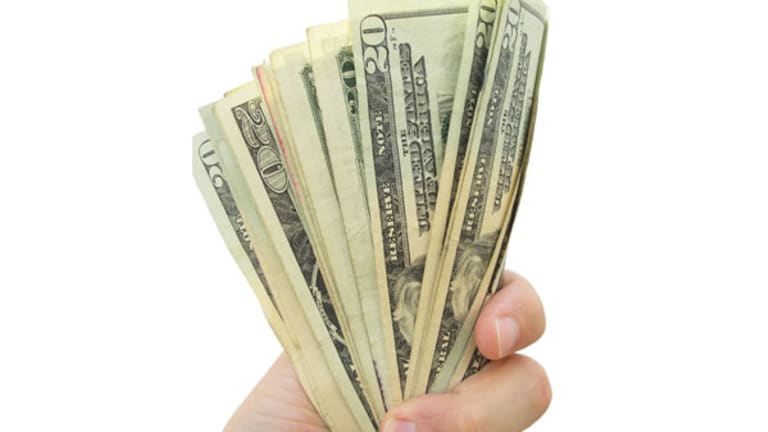 Chase Policies Tackle Payday Lender Issues
Payday loans continue to be a blight on the nation's economic health, but one large bank is taking action on them.
NEW YORK (
) -- Payday loans continue to be a blight on the nation's economic health, but one large bank says it's committed to doing something about the problem.
According to the
, 12 million Americans take out payday loans annually, shelling out $7.4 billion, at 20,000 storefront shops and banks across the U.S.
Only 14% of payday loan consumers
say they can afford to pay back the pricey loans, Pew says, with the average payday loan averaging $400 in repayment rates in two weeks.
"Payday loans are marketed as an appealing short-term option, but that does not reflect reality," says Nick Bourke, a Pew analyst on small-dollar loans. "Paying them off in just two weeks is unaffordable for most borrowers, who become indebted long-term. The loans initially provide relief, but they become a hardship. By a 3-to-1
ratio, borrowers want more regulation of these products."
Now
JPMorgan Chase
(JPM) - Get JPMorgan Chase & Co. (JPM) Report
says it is
that shield bank customers when payday lenders with access to their bank accounts try to raid them for "inappropriate" loan repayments:
If payday lenders or others keep trying to withdraw payments from customer accounts with insufficient funds to cover them, Chase will charge only one returned-item fee in a 30-day period. Chase says the change will become effective by the end of May.
Chase says it will target potential misuse of the Automated Clearing House system -- including misuse on the part of payday lenders or other companies -- and report such practices to the National Automated Clearing House Association.
Chase says it has an existing policy to always follow a customer's instructions to stop a payment. The bank says it will solidify communication efforts and beef up additional training on those policies.
Chase also announced it will make it easier for customers to close their accounts when there are open pending charges on a payday loan, including payday lender payments. "If we believe those pending charges are inappropriate, we won't honor them," the bank says in a statement.
Bank executives say the policy changes are needed, as customers don't always fully understand the ramifications of doing business with payday lenders -- especially when it comes to giving them access to their bank accounts.
"Some customers agree to allow payday lenders or other billers to draw funds directly from their accounts, but they may not know some of the aggressive practices that can follow," says Ryan McInerney, CEO of consumer banking at Chase. "Those practices include repeated attempts for payment that can result in multiple returned items. We don't believe these practices are appropriate, and are making these changes to help protect customers from unfair and aggressive collections practices."
It's a welcome step from a big bank at a time when some consumer advocates say some large financial institutions are part of the problem, rather than part of a solution.
The Center For Responsible Lending
says some large banks (although not Chase) charge up to 300% on interest for payday loans. The organization adds that in 2011, the average bank payday loan customer took out 19 such loans and was twice as likely as non-payday loan customers to incur bank account overdraft penalties.
It's not a panacea, but the Chase policy shift on payday loans is a step in the right direction for customers -- and a step away from them being abused by payday loan companies.