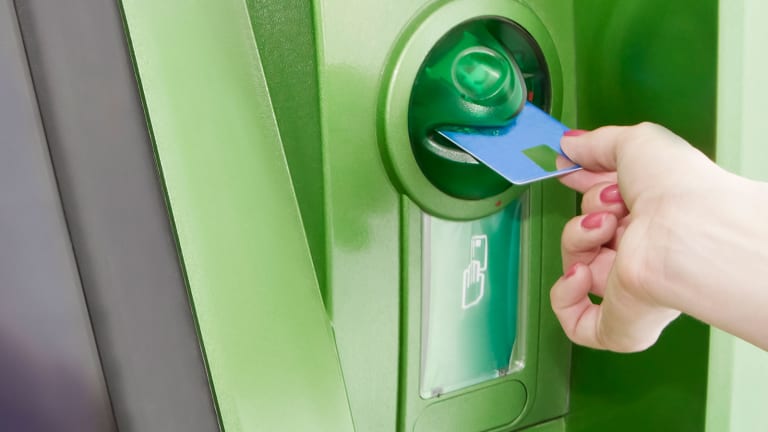 5 Ways to Consolidate Credit Card Debt
Credit card debt is an epidemic in the U.S. and while challenging to manage, debts can be reduced with the right consolidation method. Find out the different ways you can consolidate your debt and choose the right method for your specific financial situation.
If you are struggling with credit card debt, you are not alone. According to the latest report by the Federal Reserve, U.S. consumers have total outstanding revolving debt of $1.05 trillion. This is at an all-time high over the course of U.S. history.
It is easy for credit card debt to become unmanageable. One of the best ways to pay off debt spread over multiple credit cards is through consolidation. This means that you would be making one payment a month instead of multiple, and may get a lower interest rate, which will help you pay off your credit card debt faster.
5 Ways You Can Consolidate Credit Card Debt
Sound like something you need? Learn more about how you can become free of credit card debt.
1. Create a Debt Management Plan
With the help of a credit counseling organization, you can create a debt management plan (DMP) that consolidates your credit card payments. While this doesn't consolidate the debt itself, it will help make paying off the debt easier. Typically, executing a DMP involves making a payment to your credit counselor, which they will use to pay off your debts across various credit cards.
Pros:
Most credit counselors will go over your financial situation and recommend the best course of action for you
DMPs allow you to pay off your debt faster than if you were to make minimum payments on your credit cards
The organization may be able to negotiate lower interest rates or monthly payments for you
Cons:
You may need to pay a fee for the credit counseling in addition to the monthly payments
Some credit counselors require you to close the credit card account after payment, which can hurt your credit
2. Transfer the Card Balance
Transferring your balance to a card with better terms, conditions, and interest rates can be helpful for reducing interest payments. Some credit cards have introductory offers of 0% interest on transferred balances for a given amount of time - often 6 months to a year. If you are searching for an interest-free way to consolidate your credit card debt, this is at least temporary.
Pros:
Paying off your debt within the 0% interest window allows you to avoid compounding interest charges
Finding a card with a free introductory balance transfer fee allows you to negate the costs of this debt consolidation method entirely
A new credit card can potentially provide value in terms of perks, rewards perks, and credit score if used responsibly
Cons:
This method requires decent credit to execute
Depending on your line of credit on the new card, you may not be able to consolidate all of your credit card debt
Some cards charge a balance transfer fee, which can be substantial depending on the terms
You must pay off the debt within the 0% introductory period to avoid interest charges
3. Take Out a Credit Card Consolidation Loan
Also known as personal loans, a credit card consolidation loan allows you to pay down your debt at a lower interest rate or pay it off faster. Typically, you want to request this loan from a local bank, credit union, or online lender to receive the best rates and terms. Most finance experts recommend speaking to your local credit unions first. Credit unions tend to offer the most flexible loan terms and lower interest rates, particularly if your credit score is low.
Pros:
Pre-qualifying for personal loans allows you to compare interest rates and loan terms without making a hard hit on your credit and potentially hurting your credit score
Fixed payments and interest rates allow you to know exactly how much you need to pay each month and when the debt will be paid off
Credit card consolidation loans are unsecured, meaning that they can't go after your home, vehicles, or other assets if you default on the loan
Cons:
If you have poor credit, you will get quoted higher interest rates and your loans will likely be higher
The maximum amount of your loan will be lower than other types of loans because it is unsecured
You may be charged a one-time origination fee, which can be expensive if you have a lot of debt to pay off
4. Borrow Against Your Home
If you are a homeowner, one option for consolidating credit card debt is by taking out a loan against your home - otherwise known as a home equity loan. Similar to a personal loan, this type of loan is a fixed amount that comes in a lump sum and has fixed terms and interest rates. This allows you to potentially pay down your debt at a lower interest rate or pay it off faster, though it is an incredibly risky venture. Unlike a personal loan, this type of loan uses your home as collateral.
Pros:
The interest rates on these kinds of loans are often much lower since the home is being used as collateral
The maximum amount of a home equity loan is determined by a percentage of your home's value, meaning that you may be able to get a substantially higher amount than a personal loan
You do not need good credit to obtain this type of loan
Cons:
If you default on the loan, your home will go into foreclosure
Home equity loans may come with additional fees, including application fees, origination fees, and more
Your repayment terms could be much longer than other types of loans
5. Borrow From Your Retirement
If you have a retirement account in the form of a 401(k) or IRA, you might be able to use this money to consolidate your credit card debt. This can be a risky option and is typically used as a last resort for paying off debts. Some financial experts recommend never turning to this option, as it can have a negative impact on your retirement plans, taxes, and more.
Pros:
You do not need good credit to borrow against your retirement fund
This type of loan will not impact your credit report
Some retirement plans do not have penalty fees for early withdrawal of funds
Payments typically come in the form of automatic payroll deductions, meaning there is no need to worry about payment due dates
Cons:
You can only borrow up to half your account balance and not beyond $50,000
If you lose or leave your job, the entire balance of your loan is due within a few months
If you do not pay off your loan within the designated amount of time, your remaining balance will be taxed and subject to high penalty fees
Taking out against your 401(k) or another retirement account could have long-term impacts on your retirement
How to Choose a Consolidation Method
There are multiple ways to consolidate credit card debt, but not every method is right for everyone. Selecting the best debt consolidation method will depend on a variety of factors, including how much debt you currently have, credit score, and individual financial situation, as well as your overall goals and level of self-discipline. Keeping all of these factors in mind when identifying the best ways to consolidate your credit card debt will help you select the right method for you.
Will I Have Enough Money to Retire?
Want to learn about retirement planning from some of the nation's top experts? Join TheStreet's Robert "Mr. Retirement" Powell live in New York on April 6 for our Retirement Strategies Symposium. For a limited time, tickets are available for $99 for this full-day event. Check out the agenda, learn about the speakers and sign up here.