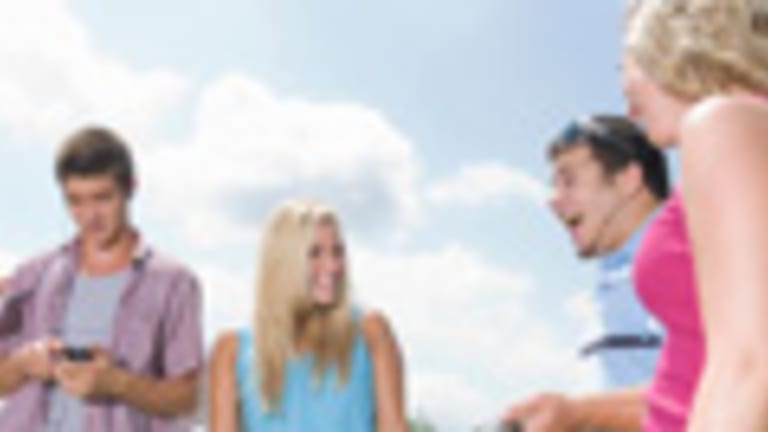 Average College Graduate Will Leave First Job Within One Year
Even if new graduates are lucky enough to find a job after graduation, most won't last more than a year
NEW YORK (MainStreet) - Even if new graduates are lucky enough to find a job after graduation, most won't last more than a year.

A new report from staffing firm Express Employment Professionals showed that 77% of franchises surveyed said they expect a new college graduate to stay at the company for less than one year. Plus, just 23% suspect graduates will remain in their position for more than a year.
Read More: Millennials Worry Constantly about Securing Jobs, Buying Homes and Retiring
"Many in the Millennial generation are taking jobs that they are over-qualified for and thus are eager to move on when something better appears," said Bob Funk, CEO of Express, and a former chairman of the Federal Reserve Bank of Kansas City. "Second, we've seen a decrease in employees' commitment to employers as a higher value is placed on personal advancement."

Millennials are grappling with a host of financial issues, especially burdensome student loan debt. This adds pressure for graduates to find any job out of college, especially since student loan payments typically begin upon graduation and postponements or deferments only provide a temporary bandage.
Those payments, regardless of how much was borrowed, will likely be unaffordable. When it comes to government student loans, graduates will automatically be lumped into the standard repayment plan. This is a ten-year plan that results in the highest monthly payment and the lowest interest expense. If those payments are too overwhelming, borrowers can switch to the extended repayment plan, which stretches the payment schedule to 25 years, resulting in a lower monthly payment, but significantly higher interest expenses, compared to the standard plan. With the extended plan, students are gaining short-term relief in exchange for long-term pain. 
This is why graduates take jobs that are unrelated to their major or passions, since many can't afford to wait for the right opportunity to come their way.
Aside from the importance of making ends meet, competition for talent is also causing graduates to jump from one position to the next. 
"If employers want recent grads to stay on board long-term, they're going to have to find ways to make their companies more attractive," Funk added. "It's true that the 'grass isn't always greener,' but this generation seems plenty willing to go check out the grass on the other side."
Some companies in certain fields are doing just that. While wage growth has failed to eclipse inflation in the economy overall, as MainStreet recently reported, starting salaries for new graduates have been on the rise. A survey from consulting firm Robert Half said pay for professional jobs will rise 3.8% and even higher in the technology field, with a 5.7% increase.
- Written by Scott Gamm for MainStreet. Gamm is author of MORE MONEY, PLEASE.