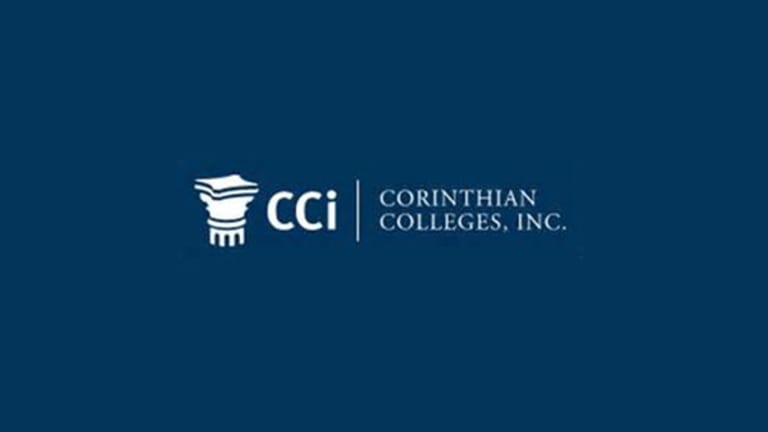 Advocates for For-Profit College Students Want A Return on their Investment from ED
The Department of Education says it will show them the money, but only on a case-by-case basis
NEW YORK (MainStreet) — The tug of war between the Department of Education (ED) and student advocates over forgiving federal loans taken out by students who attended the now-bankrupt Corinthian Colleges may end in a precedent-setting decision ED wants to avoid. Borrowers and their advocates want a blanket write-off. If they get it, that may set the stage for another write-off if and when the next for-profit college melts down.
A total of 50 consumer organizations and unions want ED to write-off the debt of a broad range of students summarily. ED wants write-offs decided on a case-by-case basis.
Student advocates are counting on a little-known section of the Higher Education Act that allows borrowers to assert a "defense to repayment" based on a college's misconduct and the federal state allegations against Corinthian are legion.
Simply put, if students got jobbed by their school, they're off the hook.
"These students were playing by the rules, sacrificing to get an education and improve their own and their families' lives," said Lisa Donner, executive director of Americans for Financial Reform, a coalition of groups formed in the aftermath of the 2008 financial crisis. "They should not be buried in debt for a scam that the Department of Education allowed to continue, even once fraud and abuse were clear."
The problem for ED is that the department acknowledged as much. They yanked its funding once it became clear that Corinthian's brain-trust was running the school into the ground and fined it just over $29 million dollars for misrepresenting job placement rates.
ED spokesperson Denise Horn has said that they are "committed to making sure students who have been defrauded or whose schools closed receive every penny of debt relief that they are entitled to." But ED wants to make a distinction between students who attended for one semester and those who were close to graduating.
Critics of ED's approach say an individualized process would create too many barriers to a loan discharge--barriers that would discourage these former students from applying. And if the school was a fraud, do its degrees have any value?
Ann Larson, an organizer with the Debt Collective, thinks the fix is in. According to her, the only reason ED wants case-by-case resolutions "is to prevent as many students as possible from getting relief."
"I think they know that this is just the tip of the iceberg — that offering a discharge to one group of students just opens up the floodgates," she said.
A petition by the National Consumer Law Center seeks blanket forgiveness for students who attended colleges accused of violating state law or who were "likely to have received falsified job-placement rate disclosures." This could trump ED's argument that borrowers received a legitimate education, regardless of how long they were students.
--Written by John Sandman for MainStreet