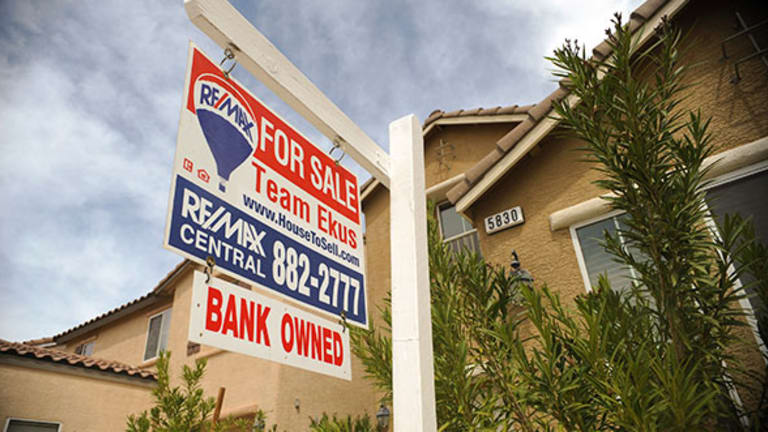 6 Lessons From Nicolas Cage's Real Estate Catastrophe
Actor Nicolas Cage lost a fortune through ill-advised real estate investments. Here are the six takeaways for average homeowners and investors.
During his career apogee in the early 2000s, Oscar-winning actor Nicolas Cage was one of the highest-paid celebrities on the planet and was making as much as $40 million a year. Over the course of Cage's nearly 30 years in show business, his movies have grossed a combined total of $4.7 billion. Then the wheels came off the wagon.
In 2009, the once high-flying Cage filed for bankruptcy. At the age of 51, he's only now climbing back to financial solvency, largely by making as many movies as humanly possible. Still, tabloid headlines have recently referred to Cage as financially "down and out."

How could a multi-millionaire movie star fall so far, so fast? Simply put, Cage made colossally stupid real estate investments -- and dug a deeper hole for himself through poor management of his property-related debts and obligations.
Sure, Cage blew a lot of money on sports cars, private jets and yachts, but the real killer for his bank account was overly priced and badly timed real estate investments. His vast real estate empire included two apartments on a ritzy stretch of New York's Fifth Avenue; three castles (one an ancient Bavarian castle in Germany); Dean Martin's former home in Beverly Hills, Calif.; a townhouse in Bath, England; and two islands in the Bahamas.
Famous for his quirky roles in Leaving Las Vegas, Raising Arizona and National Treasure, Cage ended up flat broke. His magnificent homes, apartments and land either went into foreclosure or were sold for huge losses. What's more, the IRS came after him for $6.3 million in back property taxes.
The spectacular collapse of the housing market during the Great Recession of 2008-2009 was certainly a catalyst for Cage's woes. He violated a cardinal rule of real estate investing: he bought at the top and sold at the bottom. Indeed, 2009 was a deeply troubling time for homeowners -- but very few suffered as badly as Cage.
The Six Takeaways
Cage fell victim to a one-two punch: a precipitous decline in home values and a cash flow crunch. He missed mortgage payments and let unpaid property taxes pile up.
For average homeowners, here are the six lessons to learn from Cage's blunders:
When it comes to your realtor, trust but verify (for additional advice on realtors, see below).
If you encounter financial difficulties and must defer some bills, always pay your mortgage. That should come first.
Avoid buying property -- especially luxury homes -- during a housing bubble.
If you don't have the wherewithal to weather a possible market downturn, don't buy property. Make sure you'll be able to handle the monthly payments, in good times and bad.
If you can't afford the home anymore, dump it. Don't wait for the foreclosure courts to come after you.
If you're floundering with your mortgage payments, contact your bank(s) right away. Don't let the situation deteriorate until you find yourself in court, the way Cage did.
Now home prices are rising again and real estate agents are reporting booming business. But it was overly aggressive real estate agents (combined with his own lousy judgment) that got Cage into trouble -- and the same can easily happen to you.
What really motivates real estate agents? To put a new spin on political consultant James "Ragin' Cajun" Carville's famous remark about the economy: It's the commission, stupid. There are many honest real estate agents out there, but more often than not, an agent's financial incentive is at odds with your best interests.
Case in point: Agents are motivated to sell your house, ASAP. It's in a real estate agent's interest to move your house as quickly as possible, without waiting for a better price. That extra $10,000 on the selling price may make a big difference to you, but the additional commission your agent earns is negligible. That means your agent may prompt you to just settle for a lower price, sometimes using fear as a tactic -- e.g., "Housing prices are poised to fall, better take the offer now."
However, studies have shown that when real estate agents sell their own property, they keep their house on the market an average of 10 days longer and sell it for an extra 3%.
For real estate advice, consider consulting agents affiliated with RE/MAX Holdings or the entities under Realogy Holdings, which provides real estate and relocation services worldwide under the Century 21, Coldwell Banker, Coldwell Banker Commercial, ERA, Sotheby¿s International Realty, and Better Homes and Gardens Real Estate brand names. For objective online data, consult the web sites operated by Zillow Group.
Also beware of certain terrible stocks right now that are poised to crash. If you want to see a list of the absolute worst stocks you can own right now, I urge you to take a look at this report called 29 Dangerous Stocks: Sell Now!
John Persinos is editorial manager and investment analyst at Investor Daily. At the time of publication, the author held no positions in the stocks mentioned.