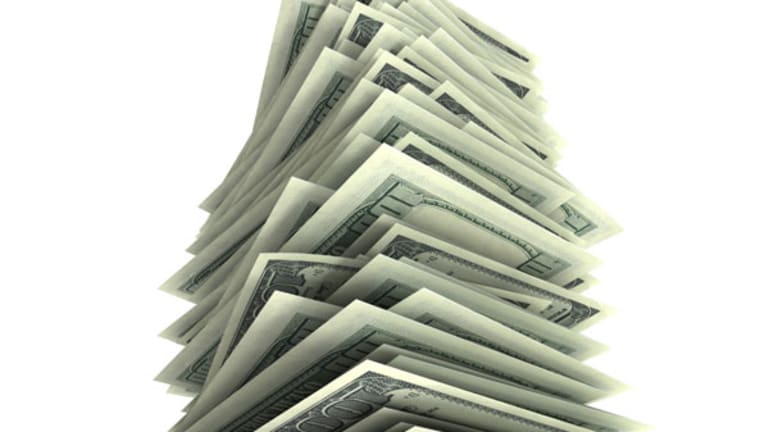 5 Steps to Backing Away From Bankruptcy
The economy might be inching toward firmer ground, but there are still plenty of Americans going bankrupt -- mainly from debt litigation.
NEW YORK (TheStreet) -- The economy might be inching toward firmer ground, but there are still plenty of Americans facing personal bankruptcy.
According to the U.S. Courts system, there were 1.07 million bankruptcies filed last year, down from 1.22 million the year before.
Debt collection litigation was the primary reason for bankruptcy given by 78% of respondents in a Center For Consumer Recovery study, with another 72% citing excessive credit card spending.
"The economy is improving, but many people are continuing to suffer the ripple effects of a terrible recession," says Mike Sullivan, chief education and operations officer for Take Charge America, a Phoenix, Ariz., nonprofit credit counseling organization. "For some, bankruptcy is the only option, but the process of declaring bankruptcy is very complicated."
Also see: Reasons for Bankruptcies? They're Not What You Think>>
In addition to the paperwork, filers must have a budget briefing session with an approved, nonprofit budget and credit counseling agency and complete an approved personal financial management instructional course, notes Take Charge America.
If you believe you're slipping closer to bankruptcy, take steps to keep you solvent or at least buy time:
Check your credit. Visit annualcreditreport.com to get a free, once-a-year look at your credit report. Look for all debts, even if the debt collectors have stopped calling.
Also see: Shoppers Promised, But Couldn't Keep Away from Plastic>>
Talk to your creditors. Get ahead of debt problems by going directly to a creditor you're having problems paying back. Explain why you're behind on your payments and see if they can accept lower payments until you can catch up. Some payments are better than no payments, and even the minimum might keep you out of financial hot water.
Get professional help. Meeting with a credit counselor such as those at Take Charge America can be a big help. Professional debt counselors can negotiate for better terms on your behalf with a creditor. Plus, most nonprofits are either free of charge or extremely affordable.
Consolidate your debt. Combining multiple debts into one, lump-sum payment can save you on interest rate charges and make it easier to organize your debt reduction efforts.
Don't co-sign any loans. Your intentions may be good, but helping a friend or family member by co-signing on a loan can lead to big debt troubles. By co-signing, you're assuming the debt if the primary borrower can't make the payments.