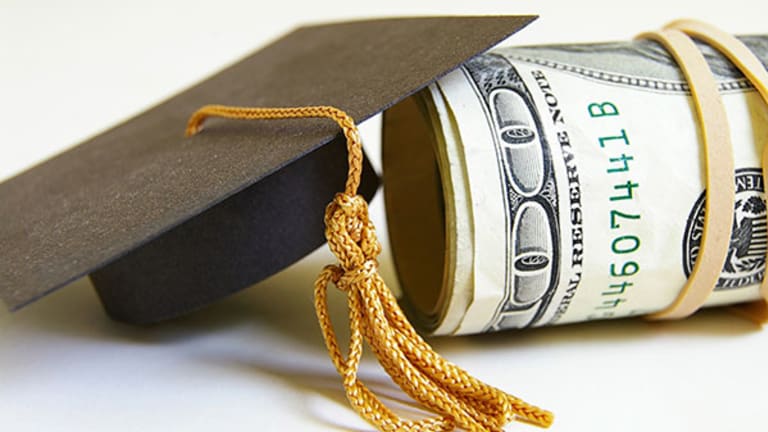 5 of the Most Lucrative Degrees to Consider if You're About to Declare a Major
There's nothing wrong with picking a major that can potentially make you more money after graduation, especially with student loans costing what they do nowadays.
NEW YORK (MainStreet) — There's no denying that a college degree is expensive, but ultimately, you're in control of just how lucrative that degree is or isn't. While there are always exceptions to the rule, such as English majors who go on to found SEO agencies, or art majors who open successful galleries, many students play it safe, work to get a more marketable degree and figure out just what kind of realistic income their degree may earn them. An education is a worthwhile undertaking, but to maximize how lucrative your degree will be, do your research before declaring a major. 
According to Craig Brandon, the author of The Five-Year Party: How Colleges Have Given Up on Educating Your Child (BenBella Books, 2010), college degrees aren't what they used to be.
"With college, only the motivated need apply," says Brandon, which basically means if you're not going to apply yourself and do something with that degree, it's not going to pay for itself automatically. That may sound like common sense to an adult, but think back to your college days. How much of the time were you heeding common sense? The answer to that varies with the person obviously. Regardless, it's helpful to have a guidepost showing you the most lucrative degrees out there. Here are some of them:
1. Physics
There's increased demand for physicists in nearly every industry, from higher education to hospitals and the military. With a median salary of $100,000, it'll give you plenty of cash flow to pay off those student loans. Interestingly, with the popularity of the questionably entertaining show "The Big Bang Theory," it's becoming a slightly more competitive field. The British publication The Guardian has cited studies showing a more than 15% rise in students accepted for the equivalent of Physics majors the year after 2008-09 when the show first aired in the U.K. You don't necessarily need the smarts of Sheldon Cooper to succeed in this field, but it certainly doesn't hurt.
2. Engineering
As James Michener said, "Scientists dream about doing great things. Engineers do them." That indicates this is a stable and practical career with plenty of growth potential (and excitement) for the foreseeable future. You can of course earn more or less depending on if your for-profit college has niche engineering degrees (Civil? Mechanical?) and if you choose to pursue a particular specialty. However, the Bureau of Labor Statistics (BLS) reports that the average person with an engineering degree makes about $80,000 per year.
"At this point, there simply aren't enough software engineers to meet the demand in the Bay Area," says John Rampton, a longtime entrepreneur and founder of free hosting service Hostt.com. "SF is heaven on earth for engineers with the average college graduate earning 100k+. There are more jobs then their are candidates. We have to work with recruiters to find talent as there aren't a lot of people that apply through regular job hiring tactics."
3. Economics
The average salary for a professional economist is $94,000, and given the fallout from the Great Recession, it's no surprise that these experts are more in demand than ever. The first question you're probably asking is, "Where do you find job openings for an economist?" In a variety of industries, as it turns out. Most major corporations (regardless of niche) have the need for an in-house or consultant economist. It's one degree where taking out a student loan might just work out in your favor.
4. Finance
You can make as little or as much as you can imagine with a finance degree, although the average salary is around $90,000. From working for a major firm to freelancing or starting your own agency, being savvy with finance isn't just good for your career. You can apply what you learn to your own finances, too. More and more people are getting advice from financial advisors, which makes your potential customer base limitless.
5. Construction management
This may not be a degree offered at every institution, but complementary degrees such as supply and logistics can also do the trick here. Construction management is a career with a median salary of $85,000 and marries business sense with engineering. However, actually getting a job post-graduation can be a challenge, which is why students are wise to go for internships and job shadow opportunities, even as they close in on their degree while still at school.
It's safe to say that most students entering college aren't too entrepreneurially minded. Many students concentrate on history, psychology, the arts or languages. While it is possible to make good money with jobs requiring these skills, it can often take decades. If you're hoping to make your college degree work for you more quickly, bite the bullet and go technical. It may be incredibly difficult, but it could result in less debt and a more comfortable life that money can help create.
—Written by John Boitnott for MainStreet